Omega-3 Fatty Acids refer to a group of fatty acids found in every cell in the body. These acids are three (3) in number. Once we eat foods rich in omega 3 fatty acids, our body breaks down the fat into three different acids, namely: EPA (eicosapentaenoic acid), DHA (docosahexaenoic acid), ALA (alpha-linolenic acid). These three (3) acids perform essential roles in our cells. They can influence how a cell functions in the body. They can also heal or protect cells from damage caused by inflammation. Today, many studies have linked Omega-3 Fatty Acids with healthy ageing, proper child growth, and many other health benefits. Unfortunately, the human body cannot produce its Omega-3 fatty acids on its own. Our body has to rely on the food we eat for a supply of Omega-3 fatty acids. Therefore, to preserve our health, we must avoid Omega-3 deficiency by eating foods rich in fatty acids.  
How can I supply my body with Omega-3 Fatty Acids?
There are two ways of supplying the body with omega 3 fatty acids. The first way is from food. One can consume diets rich in EPA and DHA or consume foods high in alpha-linolenic acid (ALA), which will then be converted to EPA and DHA in the body. The second way is by taking Omega 3 fatty acids supplements. Omega-3 supplements can be taken to boost intake levels. For example, elderly adults and pregnant women are urged to take omega 3 supplements to maintain their health and prevent certain diseases.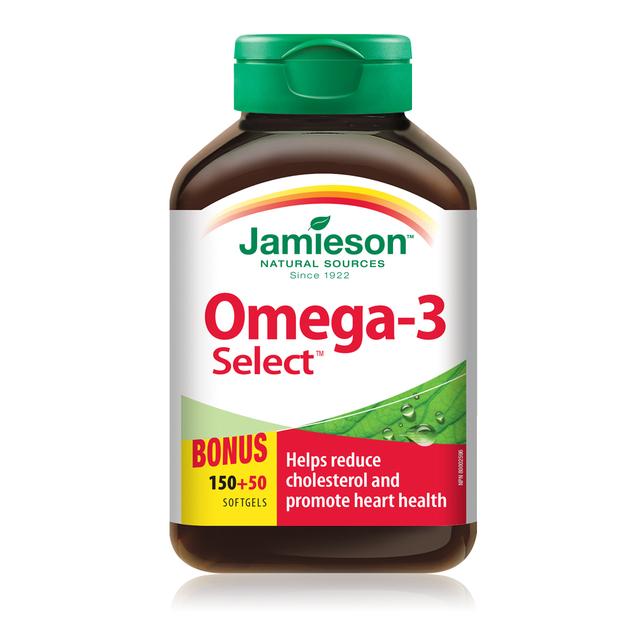 Food sources of Omega-3 Fatty Acids
The major source of omega 3 fatty acids (i.e. DHA and EPA) is oily sea Fish. They consist of salmon, mackerel, sardines, and herrings. More so, some of the plant-based foods we eat also contain little omega 3 fatty acids. Flaxseed oil, canola oil, sunflower, coconut oil, wheat germ oil, roasted soybeans, walnuts, broccoli, eggs and spinach are examples of foods containing the type of omega 3 fatty acids called ALA (alpha-linolenic acid).
Studies have noted that plant-based foods contain little Omega 3 fatty acid. For this reason, they are not recommended as an alternative for fish consumption. Thus if you want to enjoy the health benefits of Omega 3 fatty acids, you must rely on either seafood sources such as oily fish or Omega 3 supplements.
Benefits of omega 3 fatty acids
Omega 3 Promotes The Development Of Unborn Babies: Several experiments have been carried out to confirm this fact. Today, it is now popular that omega 3 fatty acids promote the proper development of the brain and retina of an unborn child. The reason is that, during the third trimester of pregnancy, high amounts of DHA are absorbed into the tissues of the unborn child. At this stage, only pregnant mothers who have high Omega 3 in their body can supply their unborn child with enough of the nutrient. Thus women who are pregnant or breastfeeding should consume 8 to 12ounces of seafood per week for the benefit of their unborn child.
Omega-3s regulate normal heart rate: Consuming foods rich in omega-3s may help stabilize blood pressure levels. Because omega-3s are found in most cells in the body, these "special cells" are the parts that make up the heart and blood vessels. If these cells contain enough omega-3s, they release blood that controls blood clotting, immune function and regulates the heart. A substance that pumps blood. When the heart pumps blood regularly, our system can remove obstacles that block blood flow around the body.
Omega-3s for better vision: Omega-3s can help older adults fight the signs of aging with amblyopia because omega-3 fatty acids help drain excess fluid from the eyes. Therefore, omega-3 helps to treat eye problems, and studies have also shown that omega-3 can relieve dry eyes.
Omega 3 Improves A Child's Learning, Reading, And Attention: Studies have noticed that children who eat a diet rich in omega 3 fatty acid showed improved learning ability and memory. A good reason for this is because the human brain is around 60 percent fat. Brain cells contain a lot of fatty acids. Thus, kids who eat rich omega 3 foods are usually smarter and intelligent. 
Related Reading:Effects of Omega-3 Fatty Acids on Infant Brain and Child Development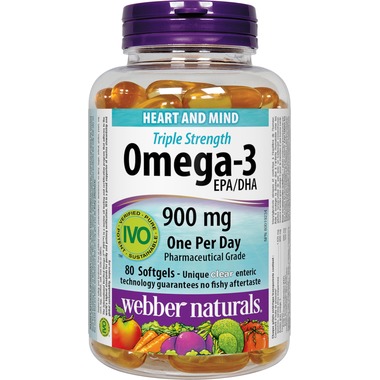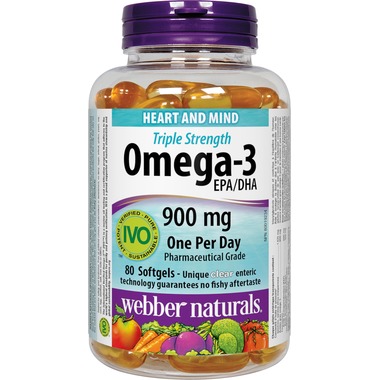 Some top-market, bioavailable fish oil product include:
Swisse's Ultiboost High-Concentration Wild Fish Oil.
This is a high-quality, odor-free fish oil product that contains 1500mg of EPA and DHA. The softgels may help regulate heart rate while promoting eye health.
The Charenda High-Potency EPA Adult Fish Oil
This product contains 55% of EPA, which means that this product is mainly used to maintain cardiovascular health, or help stabilize blood pressure levels. Each capsule contains 1100mg of fish oil and is recommended to be taken 2 times a day.
Charenda High Purity DHA Children's Fish Oil for kids 
It contains 700mg of pure fish oil to improve the learning ability and long-term health benefits in toddlers. Kids also love the fish oil soft gel. You can add the odourless capsules to children's food or snacks to enrich their diet.
Jamieson Wild Salmon 1000mg Fish Oil
This product supports heart and brain health. Jamieson itself is a heavily certified Canadian brand. Judging from their market reputation over the years, you can expect nothing short of a pure and highly bioavailable fish oil blend from this product. 
Kirkland Signature – Omega-3 Super Concentrated Deep Sea 1200 mg Fish Oil
This Kirkland Signature–Omega-3 ultra-concentrated deep-sea fish oil pill is also recommended, containing high-purity and concentrated unsaturated fatty acids (EPA & DHA). The formulation of the product may help stabilize blood pressure levels, maintain heart health, promote brain development and improve eye function.