Probiotics have become an important part of a healthy lifestyle in Hong Kong. Today, PGut supplements by Biomed are transforming the role of probiotics for Hong Kong citizens. PGut probiotic supplements come in a variety of strains. Each strain of probiotics has different health benefits. These probiotics are easy to include in your daily routine for perfect intestinal health.
This article reveals all you need to know about the special collection of PGut Probiotic Supplements. It also recommends some of the bestselling PGut probiotic strains you can use to improve your health.
What are Probiotics?
Probiotics are a type of beneficial bacteria that live in the digestive tract. They are regarded as "good bacteria" because they can help improve digestion, boost the immune system, and even help protect against certain illnesses. Probiotics are often added to foods like yoghurt and fermented foods, as well as dietary supplements. The idea behind probiotics is that by introducing beneficial bacteria to the digestive tract, it can help restore balance to the gut microbiome. This balance can help eliminate harmful bacteria and fungi, allowing only healthy bacteria to thrive.
PGut Probiotic Supplements
PGut (Precision Gut) Probiotics is a special collection of different probiotic strains designed to support healthy gut bacteria and overall digestive health. Each PGut Probiotic supplement contains a selected blend of bacteria strains that can help balance the gut environment and promote a healthy life. These products are backed by science and formulated with clinically proven ingredients. Depending on the strain you pick, PGut Probiotics can help improve sleep, support gut health, strengthen immunity, relieve respiratory allergies, and much more.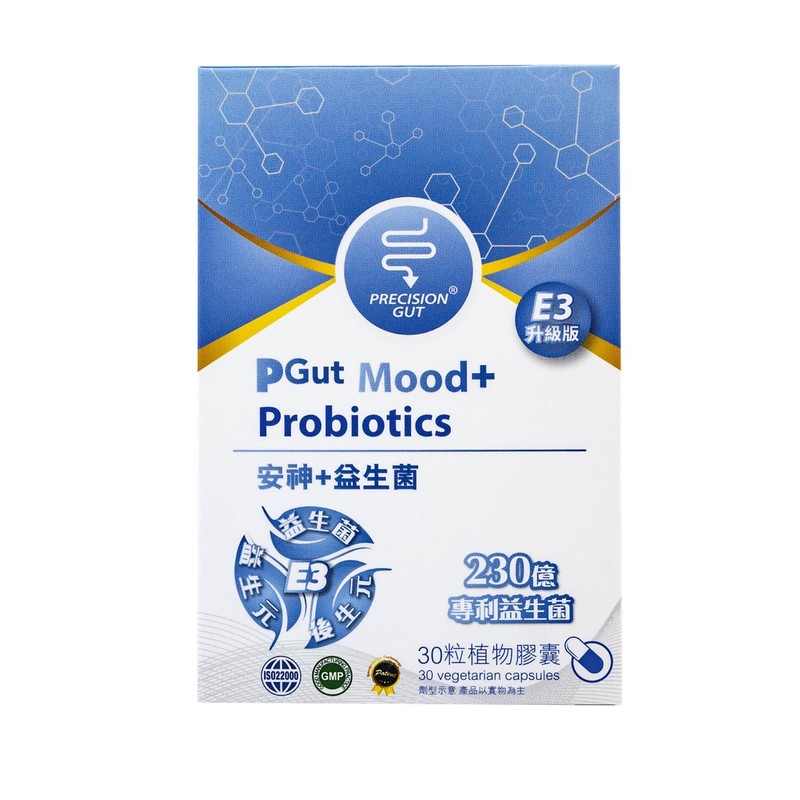 Why Do I Need PGut Probiotics as a Hong Kong Resident? 
The health benefits of probiotics are numerous. In Hong Kong, probiotics can help urbanites combat high-stress levels and air pollution in the city. Probiotics can help restore the balance of beneficial bacteria in the gut, improving digestion, boosting the immune system and reducing the risk of certain illnesses. Recently, Probiotics have been found to relieve and prevent symptoms of irritable bowel syndrome, an increasingly common condition in Hong Kong. Aside from that, some studies suggest that some allergic reactions in Hong Kong children may be caused by insufficient intestinal immunity.   
Who offers PGut Probiotic Supplements? 
Biomed Technology Holding Limited (Biomed) is the manufacturer of PGut Probiotics. This company was founded in Hong Kong in 2007 by a group of experienced professionals determined to provide quality intestinal solutions to customers in the Asia Pacific region. Today, Biomed has established a reputation as one of the fast-growing intestinal-focused companies in Hong Kong. They also pride themselves in winning numerous awards from healthcare providers and industry experts.
Related: Probiotics improve immunity and maintain intestinal health
Top Selling PGut Probiotics You Should Try.
PGut Soothing + Probiotics E3 is designed for busy workers who want to improve their sleep quality and mental stress. Firstly, the PGut Soothing + Probiotics E3 improves the microbial state in the body. Once this is achieved, it balances mood, relieves stress and keeps the body relaxed. This product can also help in quickly eliminating toxins from the intestinal tract. This will promote and enhance immunity. All the ingredients in the supplement are GMP compliant and have undergone food-grade safety tests. Choosing this supplement can help you relax better and live a happier life.
Benefits:
– Relieves Tension
– Improves Sleep Quality
- Improves Mood
– Strengthens Immunity
– Provides Relief From Digestive Discomfort
Enjoy the many benefits of strong immunity with the PGut – VitaBac immune Pro. This choice features a patented Lactobacillus plantarum GKM3 formula that helps enhance resistance and balance intestinal bacteria. However, it also contains a quadruple bifidobacterium formula which helps to promote the production of antibodies. Due to these benefits, studies have confirmed that this product can effectively improve the effectiveness of the new crown vaccine. With a strong immune system, you can enjoy long-lasting relief from respiratory allergy discomfort and optimal digestive health. Like other strains, the PGut – VitaBac immune Pro is also GMP compliant and certified as safe for customers. 
Benefits:
– Strengthens Immunity
- Relieves Fatigue
– Relieve Intestinal Discomfort Caused By Illness
– Relieves Respiratory Allergy Discomfort
– Can Reduce Symptoms Caused Breath And Oral Diseases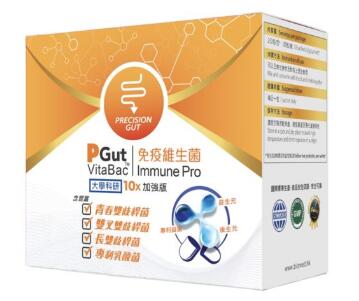 PGut – Slimming Probiotic E3 Plus is perfect for those looking to manage their weight and reduce central obesity. The product is designed to help improve metabolism, reduce body toxins, and burn bad fat. By so doing, this product makes you feel less hungry and helps you burn more calories. Its formula contains up to 25 billion active probiotics, which helps to strengthen its efficacy. The capsules are also made of all-natural ingredients and are free from added chemical preservatives, artificial colours, and gluten. If you are a fitness enthusiast, rest assured you will get the results you want.
Benefits:
- Promotes Metabolism
– Maintains intestinal health
– Reduces body toxins and bad fat accumulation
– Helps to burn calories faster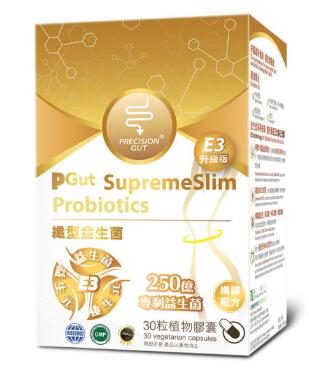 The PGut – Anti-Allergic Probiotics E3, is designed to help reduce skin itching and discomfort. This product is also designed to reduce the risk of allergies, and strengthen the immune system. Its special formula combines three high-efficiency biochemicals, which strengthen the active probiotics and allow them to drain harmful toxins from the body. Each capsule contains up to 20 billion active probiotics. All ingredients used are all-natural, containing no added sucrose, chemical preservatives, artificial colours, or gluten.
Benefits:
– Reduces The Risk Of Allergies
– Reduces Skin Itching And Discomfort Caused By Allergies
– Strengthens Immunity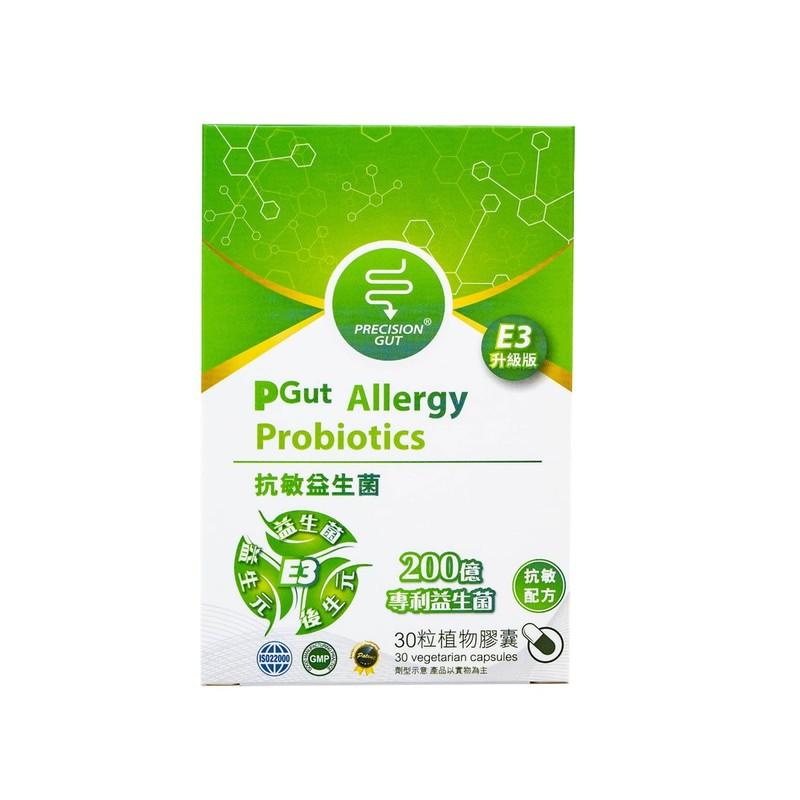 PGut – Intestinal Power Probiotic E3 is the ultimate solution for improving digestive and immune health. The formula is designed to provide the highest level of probiotic support. That is why each capsule features over 23 billion colonies of 8 high-efficiency probiotics. It is easy to take, with no unpleasant taste or aftertaste. Plus, it is gluten-free and vegan, making it a great option for those with dietary restrictions. The supplement is also backed by a 100% satisfaction guarantee, so you can be sure you are getting the highest quality product. So, with PGut – Intestinal Power Probiotic E3, you can be sure that your digestive and immune health is in the best of hands.
Benefits:
– Provides Relief From Digestive Discomfort
– Strengthens Immunity
– Inhibits Growth Of Harmful Bacteria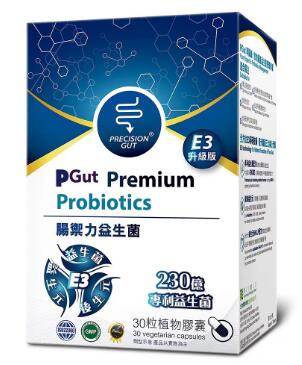 GogoHerbs is one of Hong Kong's fastest-growing online stores, providing customers with premium health and wellness products. We help customers with handpicked vitamins and minerals, herbal and functional food products that are pure and effective for overall health and wellness. Available supplements on the gogostore include quality products from some of the reputable health brands around the world. Our expert team selects each supplement for young and older adults with mild or serious health challenges. All handpicked supplements are safe and legally certified.