Methylsulfonylmethane which is often abbreviated to MSM, is a naturally occurring nutrient found in our body. This nutrient is made up of sulfur, oxygen, and some other chemicals. MSM is found in the food we eat. It can also be made in a laboratory. Some diets rich in MSM include fruits, vegetables, grains, port wine, coffee, tea, and cow's milk. MSM is widely recognized because it can easily penetrate our tissues and cells and make them function properly. Due to this reason, MSM has a lot of health benefits, including relief against joint pain, osteoarthritis, and muscle soreness. Today, Scientists have investigated MSM in several animal experiments, as well as in humans. MSM is sold as a nutritional supplement to help people enjoy its variety of health-promoting purposes. This article briefly highlights the uses of MSM and how it actually works.
Methylsulfonylmethane (MSM): How It Works In The Body? 
MSM is known primarily for its anti-inflammatory and antioxidant properties. Science suggest that this substance can easily absorb into our body cells to fight inflammation and free radicals. As a result of this, MSM can quickly enter our vital organs and tissues, e.g. (muscles, tendons, and cartilages) to promote their function. Secondly, the sulfur that is naturally found in MSM can help to detoxify heavy metals and promotes healthy liver function. There are also developing studies that suggest that MSM may potentially reduce certain risks of cancer.
Top Benefits of Methylsulfonylmethane (MSM)
Knee Osteoarthritis Relief: MSM helps to reduce pain and swelling suffered by osteoarthritis patients. In a random study, scientists gave 20 people 3 grams of MSM supplements for three weeks. After the experiment, they recorded an improvement in stiffness, pain and joint swelling. The reason is that MSM is an anti-inflammatory substance that can enter our body joints and help our tendons and cartilages to fight harmful inflammation. MSM can be taken either alone or with other supplements like glucosamine, chondroitin sulfate, and boswellic acid. Research suggests that taking MSM, glucosamine, and chondroitin for 12 weeks could reduce pain in people with osteoarthritis.
MSM Improves Joint Motion and Flexibility: Apart from the knee, MSM is also useful in improving the flexibility of several other joints of the body. In an experiment conducted on patients suffering from lower back pain, MSM supplements were studied to reduce the lower back pain and improve their quality of life. Similar experiments were also conducted on patients having spinal joint disease and degenerative disc disease. However, there is still little evidence to conclude that MSM is effective for spinal or joint disease. 
MSM Reduces Muscle Soreness Associated With Exercise: Stressful exercise can cause our muscles to be sore and damaged. As a powerful anti-inflammatory, MSM can help the body recover from exercise by healing those muscle strains and inflammation caused by exercise. Also, the sulfur content found in MSM helps heal connective tissue, reduce muscle fatigue and increase its antioxidant capacity.
MSM Promotes Skin Quality and Texture: Research has discovered that using a lotion containing MSM may have significant effects on the skin. MSM creams and lotions have antioxidant and anti-inflammatory properties. Due to this reason, they can cure mild sunburn on the skin. Another experiment was also conducted on a group of people who used MSM creams for a period of two weeks. The result showed good improvement on their skin pigmentation, their skin elasticity, and also reduced wrinkling.
Other benefits of MSM include its use in the treating:
Allergies
Alzheimer disease
Cancer
Constipation
Dental disease
High blood pressure
Leg cramps
Liver problems
Lung diseases
Premenstrual syndrome(PMS)
Scar tissue
Stomach upset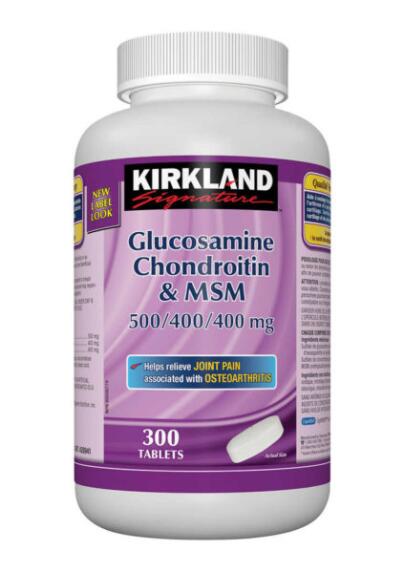 Is MSM safe?
MSM is highly safe and well-tolerated in the body. Studies suggest that taking a prescribed dosage of MSM has no side effects. Additionally, the United States Food and Drug Administration certifies MSM as "safe for consumption." More so, MSM can be safely combined with other supplements for faster results. These supplements may include glucosamine, chondroitin sulfate, MSM, guava leaf extract, and Vitamin D.
Tips for taking MSM supplements
MSM supplements are available in capsule or powder form, and people can buy them online. Ordinarily, the oral dosage of MSM starts between 1 and 6 grams daily. On average, most people take a daily dosage of 3 grams of MSM to enjoy the health benefits. Read the label and always stick to the prescribed dosage of an MSM supplement. Taking more MSM than the prescribed dose does not appear to provide better results. You can also find creams containing MSM for the skin. But always look for a product that specifies how much MSM it contains and how often to apply it.
Conclusion
MSM is a naturally occurring compound found in the body. It is also a macronutrient we get from our food. MSM has high sulfur content and which can keep the liver healthy. Aside from that, MSM has a potent antioxidant and anti-inflammatory effect, which is widely recognized as a treatment for osteoarthritis and joint pain. This macronutrient is very safe and can be combined with other joint supplements like glucosamine to enjoy a full effect.