Gogo Herbs
We are committed to providing high-quality health products and professional health advice to citizens, enterprises and institutions. At the same time, we also assume social responsibilities and actively participate in sponsorship activities of local colleges, social welfare organizations and social enterprises to contribute to the sustainable development of the community. to promote social harmony.

Social Welfare Organization
In 2020, when the epidemic is severe, "one cover is hard to find" on the market, and people are panicking. In view of this, Gogo Herbs quickly prepared high-protection Swedish Medihälsa three-ply surgical masks and donated them to nursing homes and social welfare institutions to meet their urgent needs.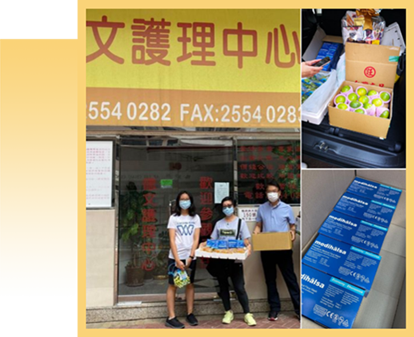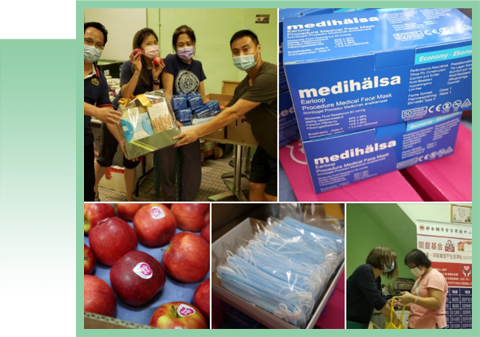 *Neighborhood Advice-Action Council Cha Kwo Ling Center
Gogo Herbs sponsored Chelated Platnium – InvisiArma transparent three-dimensional anti-fog and antibacterial masks to the "Neighborhood Advice-Action Association Lions Club Jockey Club Tai Po North Youth Integrated Service Center", so that students can smoothly perform Halloween dance performances while fighting the epidemic (10/2022)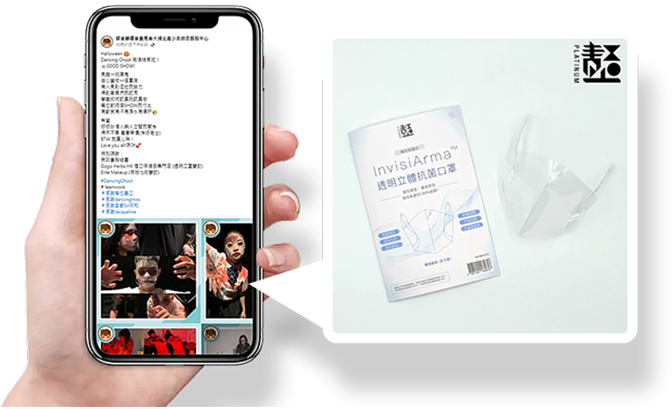 * Neighborhood Advice-Action Council Lions Club Jockey Club Tai Po North Integrated Services Center for Youth and Youth
1.
Gogo Herbs
Sponsored 300 copies of BioTeke – new coronavirus antibody home rapid test stick + Japanese-made antiseptic hand sanitizer + nano disinfection spray gun to the "Hong Kong University Student Union Education Society" to hold a welfare week event (11/2022)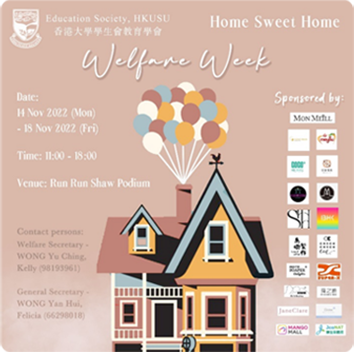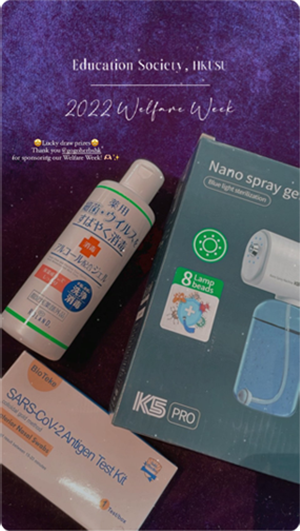 2.
Gogo Herbs
Sponsored 2,000 hand fans to the students of the "Lions Club Hong Kong Student Three-on-One Basketball Game" to cheer up the teachers and students on the sports field (11/2022)