Since the outbreak of the novel coronavirus officially known as Covid-19 (coronavirus 2019), The World Health Organization (WHO) and other localized disease control agencies have always emphasized the use of the face mask to curb the spread of the viral infection in humans. The first-of-its-kind with pathogen name SARS-CoV-2 is also deemed by the World Health Organization (WHO), as a faster spreading strain than other coronaviruses.
Virologists suggest that that the use of face masks alongside the practice of other preventive measures, such as frequent hand-washing and social distancing, helps slow the spread of the virus. Meantime, while the world awaits a breakthrough vaccine that efficiently cures the virus, preventive measures must be observed with full compliance in all social and health care settings.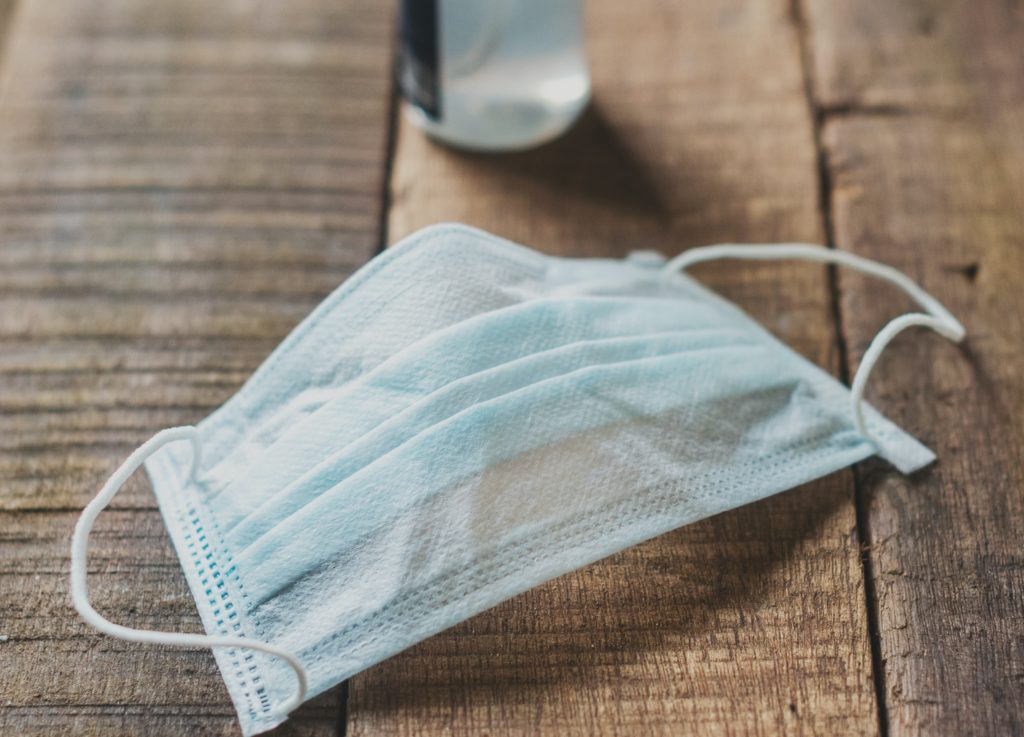 Covid-19: Why You Should Use a Face Mask
Like most viruses and bacterias, the novel coronavirus is airborne and communicable. An Infected carrier typically spreads the virus through the mouth when they cough or sneeze. Thus, these respiratory reflexes contaminate public air, objects, and hard surfaces with harmful droplets as wells as small and large particles of the virus.
Wearing a face mask reduces the risk of getting infected with airborne infectious diseases. Regarding the current pandemic, the face mask culture presents the world with an opportunity to mitigate group infection chances in a cheap and simple way. This is because a properly worn mask enables users to inhale a healthy percentage of filtered air in an environment with very likely contaminated sprays, splashes, and mist.
The face mask could seem like a very simple tool, but it does a great filtration job in preventing harmful inhalation. However, gaining optimal protection from the use of face mask transcends beyond mere use alone. Users must equally imbibe relevant guidelines and hygiene tips in the handling and use of their face mask.
Types of Face Mask
There are typically three categories of face masks, namely:
Surgical Mask
Surgical masks are the commonest types used in medical settings. They are of medical grade and are, of course, reliable as a filtration model against covid-19 contaminated air in our environs. As a respiratory consumables, surgical masks occur as tightly-fitted sets with soft texture and lining required to cover the upper nose and chin area of the mask wearer. Their absorbable composition makes it easier for them to stick the saliva and other respiratory secretions of the mask wearer, thereby reducing exposure to unsuspecting members of the community.
Various shapes and sizes of surgical masks are currently available online. However, they owe their high market-demand to their disposable and handy quality, which allows public functions such as churches and offices to have a convenient and hygienic, face-covering solution for use at any time.
N95 Respirator Mask
The N95 Respirator mask is a medical-grade variant designed to serve as an upgrade of the surgical mask. As the name implies, these models filter off up to 95% contamination during inhalation. Some of these masks also feature a built-in valve that automatically closes when the user inhales and open up during exhalation to flush out unfiltered air.
The N95 Respirator Mask is more tightly-fixed and designed to be disposable like the surgical mask. Their filtration accuracy make them a compelling choice in high-risk settings of contamination.
Clothed Mask
Due to the shortage of medical-grade masks, the clothed mask became popular as a makeshift alternative and bespoke face covering. These coverings may include scarves, handkerchiefs, and masks fabricated from home-made materials and fabrics.
Generally, clothed masks are reusable and tailored to imitate the design of surgical masks. Consequently, these variants are equally tightly woven and stitched with multiple layers of fabric. Clothed masks also offer a safe level of protection. They can filter up to 50% of viruses and bacterias and limit exposure to respiratory droplets other secretions.
Nine General Care Tips for Face Masks
Wash or disinfect your hands before wearing a face mask.
Do not share a face mask (whether reusable or disposable)
Always inspect a face mask for wear and tear before use
Wear your surgical mask so that the colored side faces outward
Ensure your face mask are tightly fixed at all time. Always endeavor to avoid escape of unfiltered air around the edges of your mask.
Ensure that your mask covers the ridge of your nose, mouth, and chin.
Do not temper with a new mask without cleaning or disinfecting your hands.
Wash your reusable mask after 48 hours of use to prevent contamination.
Always dispose of all non-reusable face mask out of the reach and vagrants and children.