Do you know that taking bacteria into your body can treat and even prevent some illnesses? Yes, that's true! Probiotics are live organisms such as bacteria or yeast that can improve our health. Today, taking probiotic bacteria have become popular because of its promising effects on human health. Due to its benefits, they are now added to a wide range of food products and supplements for us to enjoy. Apart from boosting immunity, probiotics are recognized as a reliable treatment for diarrhoea, especially in children. This article explains why you should consider a premium brand when next you shop for your probiotics.
Related: Differences Between Probiotics and Prebiotics
Why do I need Probiotics? 
Both "good" and "bad" bacteria exist in our bodies. However, we become sick when the amount of "bad" bacteria in our body are more than "good" bacteria. So, to stay healthy, there must always be a balance of good and bad bacteria in our bodies. Unfortunately, some drugs we take (e.g. antibiotics) can destroy good bacteria in the body. More so, excessive alcohol intake and eating high-fat diets could affect the number of good bacteria in the body. This is why you need a probiotic supplement. Probiotics help to restore the natural balance of bacteria in the body. Taking these products helps to instantly introduce an army of good bacteria into the body to control the activities of bad bacteria.  
Why should I consider probiotics from A Premium Brand?
Many probiotic supplements are now available on the market. They are usually packaged in capsules, tablets, powders (in sachets), and even syrups. Despite this, people still find it hard to select a probiotic brand or product that works for them. This is true because not all probiotic products are created equal. Since probiotics carry live organisms, there are certain factors a brand must consider before their product can be effective. These factors include a brand's supplement formulation, production and storage.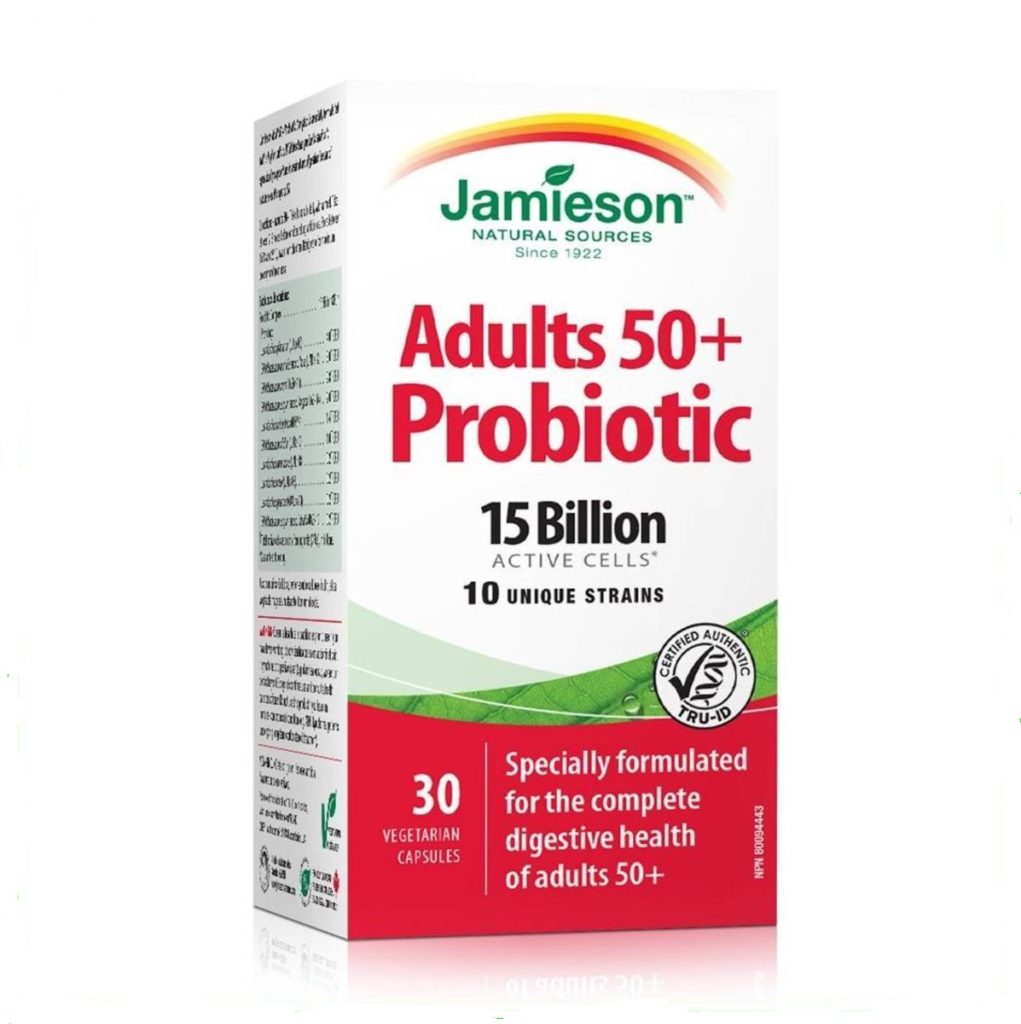 *Supplement Formulation
A Premium brand always ensures that its probiotic contains the bacteria stated on the food label. They make sure that each product contains not just the "right bacteria" but enough quantity to treat or prevent a particular illness.
* High quality production
A premium brand practices standard manufacturing processes. This gives their probiotic products good stability and precise dosing. Also, probiotics with a rich formula are very effective because they have been carefully designed to work in the body despite the harsh conditions of the stomach and intestines.
*Storage
Live organisms in a probiotic product may die if stored in poor temperature, oxygen, and humidity conditions. A premium brand designs its probiotics so that its product's properties survive long periods of storage.
Recommended Probiotics Products
*Jamieson – Adult 50+ Natural Probiotics Extra Strength Formula
This Canadian brand is the right choice if you are looking for a trustworthy product with active ingredients. Weak immunity and poor digestion are very common among the elderly. However, these problems could be because of microbial imbalance in their body. Jamieson designs this supplement with 10 selected probiotic strains for senior health. Its special formula promotes digestion, maintains stomach health and protects the human body from viral infections.
*Jamieson Million Pure Natural Probiotics Capsules 
This choice is a premium probiotic for family care. Since 1922, Jamieson has worked hard to offer pure and highest-quality supplements in the market. The brand designs this product for anyone above 6 years to maintain their digestive health and immune system. In this product, Jamieson combines 14 kinds of probiotic strains capable of providing full protection against viral infections and diarrhoea.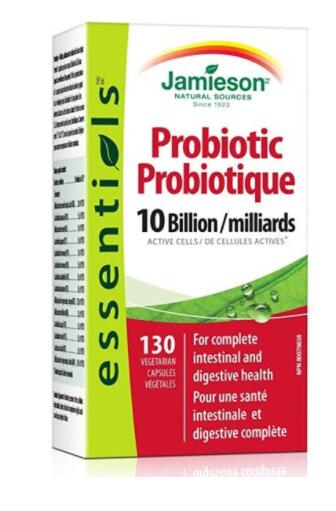 *Webber Naturals –Extra Strong Probiotics Capsule
For over 60 years, Webber naturals have been providing supplement formulas of unmatched potency. This is one of the reasons why you should consider this brand for a premium probiotic. Its Extra Strong Probiotic Capsule is a reinforcement of 8 bacteria strains. Webber naturals specially designed this formula to treat stomach problems caused by poor digestion. This may include diarrhoea, constipation, bloating, and other bowel irregularities. As a top choice, this product has a long shelf life and can remain stable without refrigeration.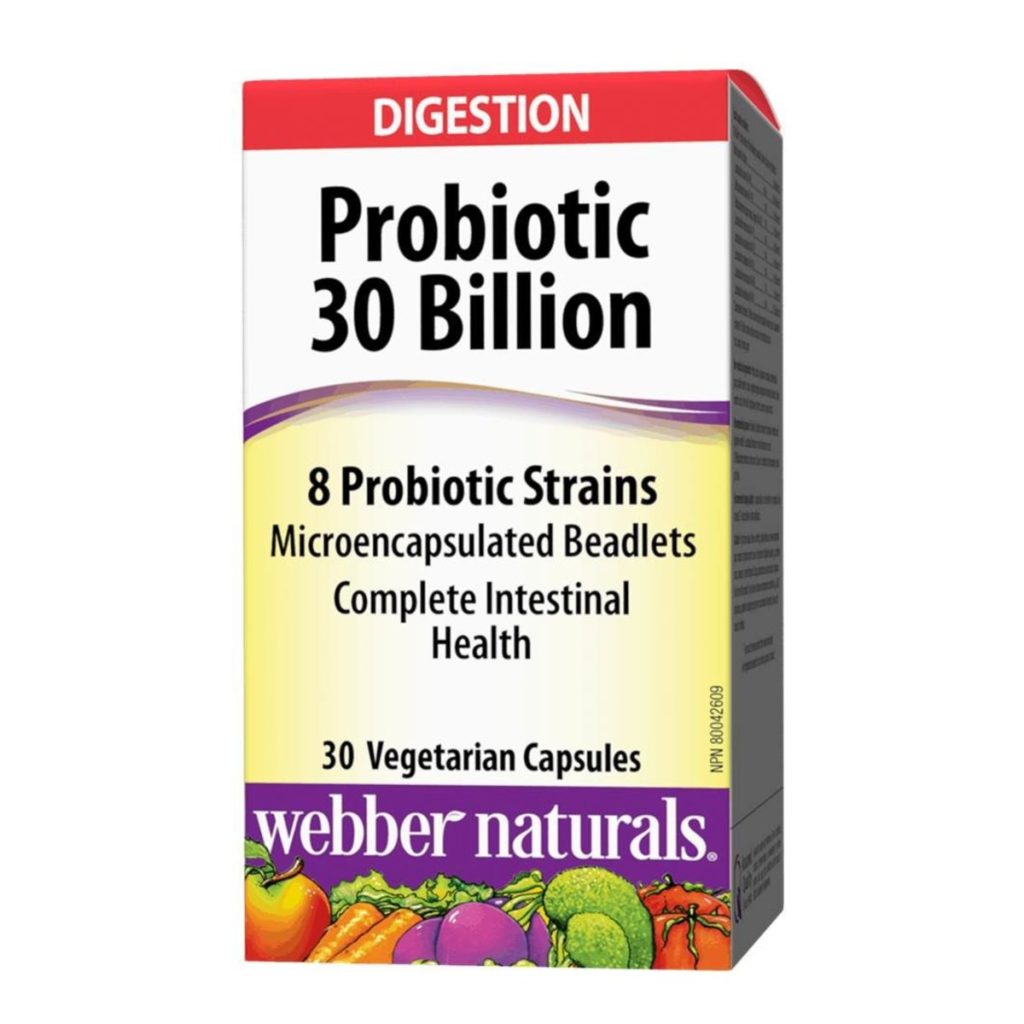 Gogo Herbs is one of Hong Kong's fastest-growing online stores, providing customers with premium health and wellness products. We help customers with handpicked vitamins and minerals, herbal and functional food products that are pure and effective for overall health and wellness. Available supplements on the gogostore include quality products from some of the reputable health brands around the world. Our expert team selects each supplement for young and older adults living with mild or serious health challenges. All handpicked supplements are safe and legally certified.