In some traditions around the world, people often believe that "you are what your mother ate" or "you and your child are what you eat." Yes, it is very true. The lifestyle and dietary habits of a mother during pregnancy and breastfeeding, greatly affect healthy outcomes in the child. Today, the big question across the minds of potential mums is figuring what should be eaten during pregnancy.
There is a high possibility of pregnant women running into risks of inadequate nutrients during pregnancy. Women must realize that the fetus is another life on its own, which requires a lot of nutrients to develop properly. After conception, the fetus wholly depends on the mother's nutritional bank for its share of needed nutrients. Pregnant women often fail to meet the adequate increase of nutrient supply for their unborn babies. The risk is even higher in certain selected class of women such as women on exclusion diets, women who smoke and women who are underweight or overweight/obese.
Importance of Good Maternal Diet  
Understanding what should be eaten during pregnancy is very important in securing the long-term health of a child. It is scientifically believed that dietary habits within the first 1000 days of a child (calculating from the date of conception up to two years of life) are essential in preventing the risk of adulthood diseases as they grow older. This is because when a pregnant mother watches her diet, she avoids excessive weight gain during pregnancy.
If pregnant women are overweight during pregnancy, it is likely to cause their children to be overweight at birth, and even become obese when they become adults. Proper maternal nutrition ensures that the fetus receives the nutrients it needs to build tissues, organs, and bones every trimester, and also ensures that breast milk during lactation reinforces the dietary needs associated with the child's development.
Pregnant mothers need more dietary nutrients during pregnancy. However, they must know how to modulate their nutrient intake to avoid possible adverse effects on the unborn child. This article further guides on all what should be eaten during pregnancy. The article also provides precise doses and type of nutrients you require to grow a healthy fetus.
What Should Be Eaten During Pregnancy: Know the Nutrients and Their Qualities
CALORIC INTAKE
A healthy, normal-weight woman only need a moderate increase in calorie during pregnancy. In fact, pregnant women are advised to regulate their carbohydrate diets to avoid risk of weight gain. You can achieve healthy caloric intake by slightly increasing energy intakes of protein and fatty foods. The world standard of caloric intake for pregnant women are:
69 kcal per day for the first trimester.
266 kcal per day for the second trimester.
496 kcal/day in the third trimester of pregnancy. 
PROTEIN
A pregnant woman requires more protein during the second and third trimester of pregnancy. During this time, the fetus requires more protein synthesis to be able to build tissues and maintain fetal growth. Consequently, international guidelines recommend:
1 g of protein per day in the first trimester of pregnancy.
8 g of protein per day in the second trimester.
26 g of protein per day in the third trimester.
FAT
Polyunsaturated fats constitute what should be eaten during pregnancy. Fats are very vital for fetal development and infant growth. Polyunsaturated fats such as docosahexaenoic acid (DHA) are the best for pregnancy.
Several studies support the benefits of DHA for the fetus and for the infant. DHA is essential for brain and retinal development of the fetus during pregnancy. Even after childbirth, the infant requires high amounts of omega-3 acids in their breastmilk to enhance their cognitive development speedily. Few other studies also opine that omega-3 intake may reduce the risk of premature birth and postpartum depression in women. Take note that women who smoke face risk of reduced DHA concentrations to their unborn child. Same applies to vegetarians women who do not have an adequate intake of fish. 
Studies collectively agree that women up to 100–200 mg DHA per day during pregnancy and lactation. 
Consuming 2-4 servings of fish per week during pregnancy ensures proper development of the offspring. 
IRON
Iron is a micronutrient, and micronutrients constitute more of what should be eaten during pregnancy. Studies suggest that pregnant women require more iron requirement during the third month of the pregnancy. Iron plays essential roles in transferring oxygen to tissues. Unfortunately, iron deficiency is said to be rampant in children between 6 and 36 months of age. This is why iron supplementation in pregnancy is often recommended to improve pregnancy and birth outcomes.
Insufficient iron intake can cause serious consequences for pregnant women, such as insufficient blood gas.
The global recommendations for iron intake levels range from 27 mg per day for all pregnant women.
You can also increase the intake of iron foods like Lean meat, green leafy vegetables, dried fruit, and nuts.
Where the iron level in your blood becomes low, a midwife or specialist may advise you to take iron supplements to curb the deficiency.
IODINE 
Iodine is essential for fetal growth, the construction and development of organs and tissues. Iodine stimulates a variety of metabolic processes that control heart, muscle and digestive function, brain development and bone maintenance. Studies have found that iodine deficiency increases the risk of discomfort during pregnancy.
Pregnant women must concentrate on their iodine intake, especially after the twelfth week of gestation because that is when the fetal thyroid begins to function.
Fish and shellfish are what should be eaten during pregnancy as the major source of iodine.
Iodine is also found in vegetables and fruits. Milk, egg and meat are some other minor sources of iodine.
To prevent iodine deficiency, always use iodized salt and supplement your diet with adequate amounts of this mineral.
Calcium
After 20 weeks of pregnancy, the fetus needs a lot of calcium to build tender bones. After birth, babies also need calcium to develop strong teeth, bones and maintain bone mass into adulthood. Calcium is essential for fetal development, and calcium deficiency has been found to be the leading cause of poor bone growth in children. It is recommended to take 50mg of calcium per day before 18 weeks of pregnancy, and maintain a daily intake of 330mg after 18 weeks until delivery. Milk and its derived products are the main sources of calcium.
Examples of what you should eat during pregnancy to boost your calcium are:
Milk, cheese and yoghurt
Green leafy vegetables
Soya drinks with calcium concentrate
Bread and flour fortified foods
Bones of fish, such as sardines and pilchards
Vitamin D
Pregnant and breastfeeding women need 10 micrograms of vitamin D each day. Our skin sources vitamin D when we are exposed to adequate sunlight. Thus, seasonal factors may affect our supply of vitamin D and increase risk of deficiently.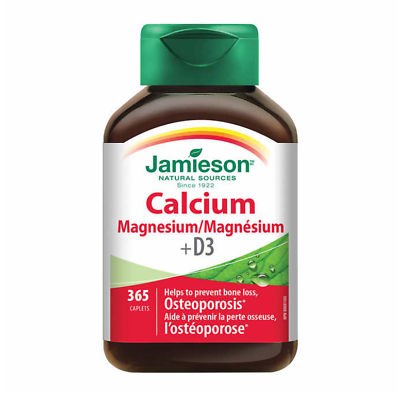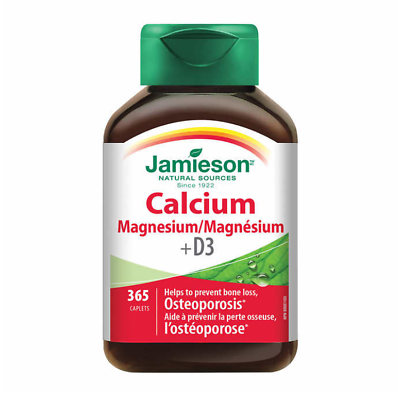 Vitamin D also helps to regulate the levels of calcium and phosphate in their body, which are needed to grow bones, teeth and healthy muscles.
Pregnant women should engage in mild outdoor, physical activities in the early hours of the day.  
What should be eaten during pregnancy for more vitamin D are oily fish, eggs and red meat.
FOLIC ACID
FOLIC ACIDPlays a key role in many metabolic reactions of fetal cells. These chemical processes can promote the differentiation, development and synthesis of fetal cells. This is why folic acid deficiency can affect the development of the baby's nervous system.
The use of folic acid-based supplements is considered as safe. Ideally, it is vastly recommended to supplement (up to 800 micrograms of folic per day) to two months before conceiving. During pregnancy, you should take a 400- 600 micrograms folic acid tablet every day. Some food sources of folate include:
Green leafy vegetables
Fruits (such as oranges)
Cereals
Offal
Related Products: