According to a survey report conducted by an international insurance company, the severity of stress trapped by Hong Kong people ranks fifth among the 23 countries and regions surveyed. As many as 92% interviewed Hong Kong people said that they have been affected by stress, of which 17% Respondents confessed that they did not know how to decompress or relieve stress. Don't think that you can underestimate the fact that stress is not itchy or painful. Long-term stress will not only weaken the immune system and make us more susceptible to illness, but also lead to negative emotions such as insomnia and emotional problems. After acknowledging and accepting that you are under stress, the next step is of course to learn to fight back and know different ways to reduce stress and relieve stress!
Stress Relief Exercise
When we exercise, a magical substance that can uplift our mood called dopamine would automatically release inside our body. Letting us feel a rush of happiness and help ease all the tensions we are feeling. Exercises that can help relieve stress are no difficult nor demanding exercises, but those that almost everyone can do at any time anywhere!
Jogging: Raise physical fitness without stressing yourself out with jogging! It will be an ideal stress-relieving habit if one can run for 30 minutes to an hour twice to three times a week.
Hiking and Trekking: A gentle stress-relieving exercise option for people with waist pain and weak knees. Hiking and trekking allow us to get some fresh air and observe the wonder of nature while we exercise, which is no doubt a great way to shift our focus and help release stress.
Swimming: The perfect exercise for those who hate sweating! When we swim, we can also stretch our spine as well as our limbs, and at the same time, increase blood circulation. The water pressure also double ups the energy consumption, which makes swimming a perfect exercise option for those who are stressing out about their weight!
Doing Yoga: Yoga lets us stretch all those small and big muscles that we rarely pay attention to in our daily lives. Not only will you feel lighter, but you can also detox your body while you stretch and breathe. Clear your brain fog with the help of meditation and flush away all the stressed tensions!
Walking: Our brain will get tired and bored when we live our every day with the same pattern, which is also a rarely mentioned source of stress. There are many ways to reactive and stimulate your brain and relieve stress at ease: detour on a rarely taken path rather than your usual route back home, take off from the bus a station earlier and walk to the office, etc.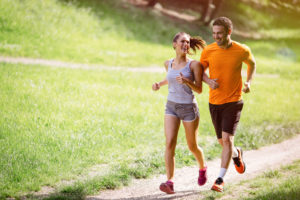 Music that Can Relieve Stress
When you are lethargic, don't blame yourself for lacking the motivation to exercise! When our circumstances do not allow us to exercise, listening to music might be an alternative way to release stress! Scientific researches have indicated that listening to music can boost blood circulation, lower stress hormone levels, and even relieve pain! However, not every song is effective in easing our tensions. When you are feeling stressed, we recommend listening to steady and soft songs like these:
"Weightless," by Marconi Union
"Electra," by Airstream
"Mellomaniac (Chill Out Mix)," by DJ Shah
Watermark," by Enya
"Strawberry Swing," by Coldplay
Food that Can Release Stress
Apart from exercising and listening to music, eating is also an ideal way to relieve stress. Yet, instead of indulging yourself with food that is high in sugar or crispy deep-fried food, the stress-relieving way of eating is to pick food that is rich in vitamins! Among the big vitamin family, vitamin Bs have significant effects in helping us to release stress. Vitamin Bs are also proven to be a powerful nutrient that can help maintain a healthy nerve system, uplift our mood, and bar us away from depression. Vegetables and food that are rich in protein is a good source of vitamin B. Therefore, look for deep green colored vegetables, dairy products, nuts, and lean meat when you feel stressed next time!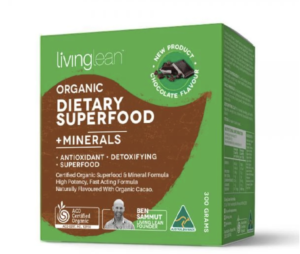 Health Supplements that Can Relieve Stress
Apart from exercising and listening to music, getting aid from health supplements could instantly help you destress, relieve insomnia, and ease some tension! Gogo Herbs has been striving to provide everyone with the best health supplement available in the market. When it comes to stress-relieving, we recommend the following:
Jamieson – Natural Vitamin B Complex 50: The formula contains 10 types of vitamin B complex that the human body cannot produce on its own, which can effectively increase concentration while helping to reduce stress and relieve fatigue. The formula also maintains the health of the nervous system and promotes cell metabolism, maintaining the health of hair and nails.
Webber Naturals – Garlic Plus Raw Garlic + Lingzhi Essence Vegetarian Capsule: It is rich in garlic and Lingzhi, which can boost immunity and improve cardiovascular health. It is very nourishing. Garlic has a powerful bactericidal effect, while Ganoderma lucidum, which has a variety of antioxidants and other nutrients, can effectively help strengthen physical strength and relieve stress, especially the stress caused by physical fatigue!
Kirkland Signature – Comprehensive Vitamin B100 & Choline & Inositol Timed Release Tablets: This health supplement can regularly release 10 kinds of vitamin B necessary for the body in the body. It can effectively help relieve the negative emotions of stress, fatigue, anxiety and depression, and can also improve the quality of sleep , Promote the health of the nervous system.