Vitamin D
Calciferol, also known as "calciferol" or "sunshine vitamin", is a fat-soluble vitamin that occurs naturally in some foods, is also added to some fortified foods, and can also be used as a dietary supplement. Sunlight is the main source of vitamin D we get, and our skin naturally produces vitamin D when the ultraviolet rays in the sun hit the skin. Vitamin D is essential to our health and supports the formation of healthy bones in children, adults and the elderly because it promotes calcium absorption and regulates phosphate levels in the body. Without enough vitamin D, our bones can become thin, brittle or weak; but enough vitamin D can support bone growth in children. Studies have shown that the combination of vitamin D and calcium can prevent osteoporosis in the elderly.
Related: Vitamin A: Health Benefits, Deficiency, Food Sources, and Supplements
Health Benefits of Vitamin D
Strong bone and muscle strength
Vitamin D supports the growth of strong bones and also helps the body develop muscle fibers. At levels associated with healthy bone mineral density and bone quality, vitamin D reduces the risk of bone fractures and keeps us healthy every day.
Helps to maintain the heart
Vitamin D supports heart health and may help stabilize blood pressure levels. It promotes the growth of cells in the heart area and helps remove any substances in the body that may block or stiffen blood vessels.
Helps maintain emotional health
Vitamins are involved in many brain activities. Studies have shown that it can maintain emotional health.
or help stabilize blood sugar levels
Vitamin D may help stabilize blood sugar levels and enhance liver function, and is suitable for people who are concerned about blood sugar levels.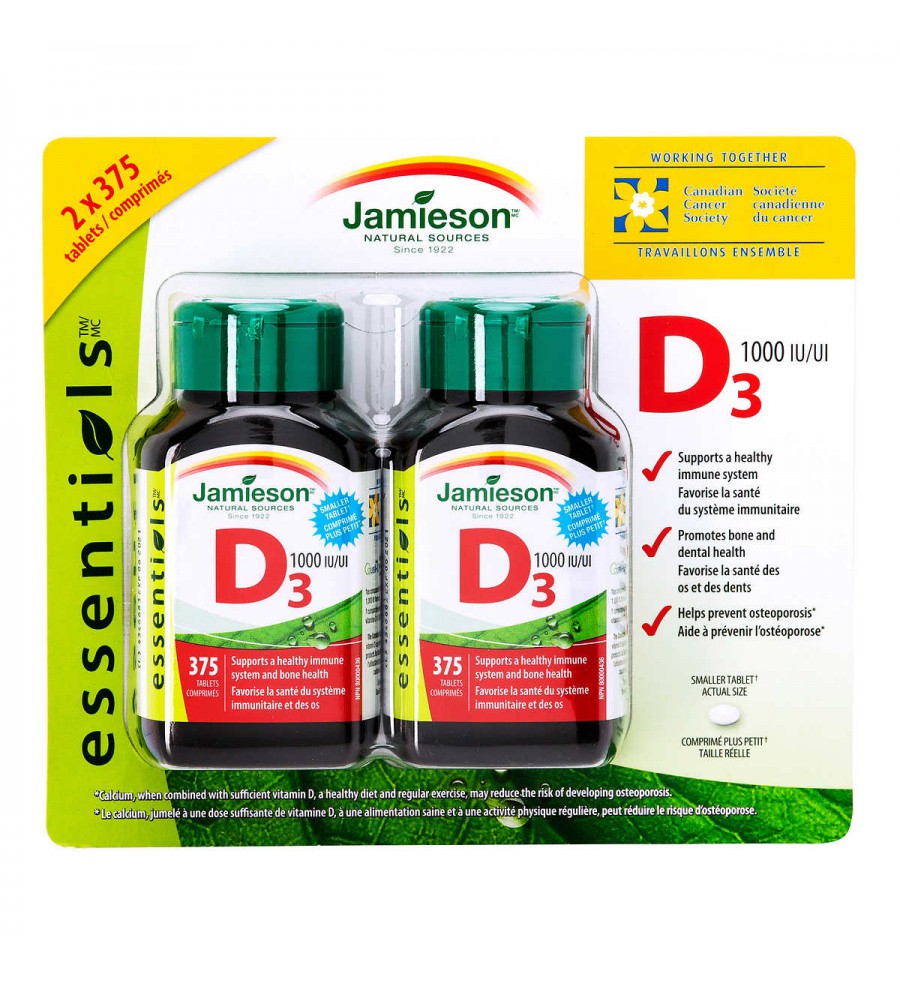 Rich Sources of Vitamin D
 Sunlight is the major source of Vitamin D. The body creates vitamin D when direct sunlight hits the skin. Vitamin D is also found in the food we eat. For example, the flesh of fatty fish like trout, salmon, tuna, and mackerel contain vitamin D. Fish liver oil is also rich in vitamin D. Other foods like mushrooms, beef, liver, egg yolks, and cheese have small amounts of vitamin D. In most countries, Vitamin D is added to juice, yoghurt, margarine, and other food products to fortify them.
Top vitamin D rich foods and their content include:
| | | |
| --- | --- | --- |
| Food | Size | (IU) per serving |
| Cod liver oil | 1 tablespoon | 1,360 |
| Trout | Cooked, 3 ounces | 645 |
| Salmon | Cooked, 3 ounces | 570 |
| White Mushrooms | 1/2 cup | 366 |
| Vitamin D fortified milk | 1 cup | 120 |
| Vitamin D-fortified soy, almond and oat milks | 1 cup | 100-144 |
| Vitamin D fortified cereals | 1 serving | 80 |
| Sardines | 2 pieces canned in oil | 46 |
| Egg | 1 large | 44 |
| Liver, beef | 3 ounces | 42 |
| Tuna fish | 3 ounces | 40 |
| Cheese | 1.5 ounce | 17 |
Related:Top Foods Rich in Vitamin B
Vitamin D deficiency
Vitamin D deficiency occurs when people do not get enough vitamin D through diet or sunlight. Today, the disease is a common disease worldwide and affects bone growth in children. This disease occurs when children's legs become bowed due to softening of the bones. In teens and adults, vitamin D deficiency may weaken bones and make them more prone to fractures. Factors like season and skin color can also increase the chance of vitamin D deficiency.
People With Risk Of Vitamin D Deficiency
Infants
Unborn babies depend on their mother for a healthy supply of vitamin D. Women who do not have a healthy vitamin D level cannot supply enough of this vitamin to their children through breast milk. It is also advised for pregnant women to eat vitamin D rich foods and spend time outdoor to avoid a deficiency in their unborn kids.
The elderly
Old people's skin has a lesser ability to synthesize vitamin D from sunlight. Also, older adults who spend more time indoors stand a risk of Vitamin D deficiency.
People Who Do Not Get Enough Sunlight
This includes people who are always under sunscreen in the office or car. Also, most persons who wear long dresses or head coverings for religious reasons may not be getting enough sunlight.
People with Dark Skin
Black people, especially Africans, can be at risk of Vitamin D Deficiency. This is because a dark skin reduces the skin's ability to produce vitamin D from sunlight.
How Much Vitamin D Should I Get?
Below are healthy doses of vitamin D for different age groups.
| | | | | |
| --- | --- | --- | --- | --- |
| Age | Males | Females | Pregnant women | Breastfeeding |
| 0-6 months | 25 mcg (1,000 IU) | 25 mcg (1,000 IU) |   |   |
| 7-12 months | 38 mcg (1,500 IU | 38 mcg (1,500 IU) |   |   |
| 1-3 years | 63 mcg (2,500 IU) | 63 mcg (2,500 IU) |   |   |
| 4-8 years | 75 mcg (3,000 IU) | 75 mcg (3,000 IU) |   |   |
| 9-18 years | 100 mcg (4,000 IU) | 100 mcg (4,000 IU) | 100 mcg (4,000 IU) | 100 mcg (4,000 IU)  |
| 19+ years | 100 mcg (4,000 IU) | 100 mcg (4,000 IU) | 100 mcg (4,000 IU) | 100 mcg (4,000 IU) |
Is Too Much Vitamin D good For Me?
Taking excess amounts of vitamin D is bad for the health. Overdosing on vitamin D is caused by consuming too many Vitamin D supplements. Since vitamin D increases calcium absorption, too much vitamin D can cause a condition called hypercalcemia.
Recommended Vitamin D Supplements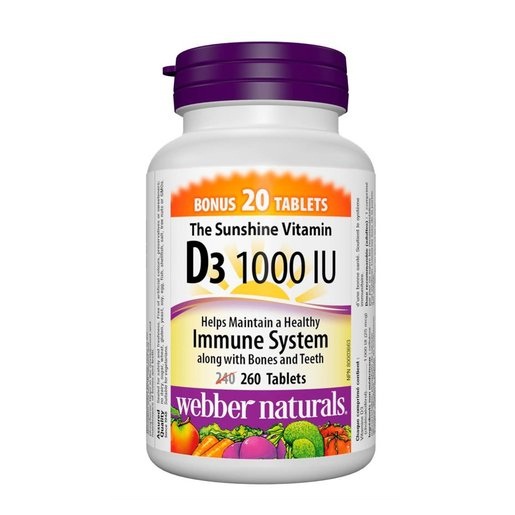 Jamieson-Vitamin D3 1000IU
This bioavailable product contains natural ingredients that the body can easily absorb. It is a smart choice for elderly people who want to maintain their vitamin D levels and prevent osteoporosis. Taking 1 of the 1000IU capsules daily helps to promote bone growth and keep teeth strong. A quality brand also offers the product. Jamieson products are very reliable, safe and effective.
Webber Naturals – Vitamin D3 1000IU
Webber's vitamin D3 is another great option for you, this product is specially designed for adults who want to increase bone density, strengthen bones and prevent osteoporosis. This supplement also has a great effect on the body and immune system.
Webber Naturals-Vitamin D3 Drops For Pregnant Women and Infants 400IU
For mothers who want to maintain their children's bone health, vitamin D options for babies and toddlers are right here. The product contains 400IU of vitamin D3, which is the most ideal content for pregnant women and fetuses. Taking this product will give babies enough vitamin D to maintain strong bones and teeth as they begin to develop. Babies younger than 1 year only need to add 1 drop to breast milk or daily food. Pregnant women need to take it 1-2 times a day, either alone or with food.
Related Products: