The wishes of many adults around the world are to grow older with fewer signs of ageing. Due to this desire, scientists in the supplement industry have developed several natural solutions that can combat ageing and maintain natural beauty. Swisse is one of the many "beauty-focused" natural brands to have emerged over the years. The brand focuses on the abundant use of vitamins, antioxidants and other natural ingredients to formulate its unique anti-ageing formula. Past users have testified that most Swisse "hair skin nails" supplements on the market as very effective in skin care and hair regeneration. This article highlights three (3) Swisse "Hair Skin Nails" supplements and explains their tremendous anti-ageing impact on beauty.
Popular Anti-Ageing Ingredients Used By Swisse.
Vitamin A
Vitamin A is a potent antioxidant, which may help protect against certain diseases. Today, one of the causes of ageing is poor immunity. Vitamin A is added to Swisse "Hair Skin Nails" supplements to strengthen the immune system and prevent diseases that promote ageing.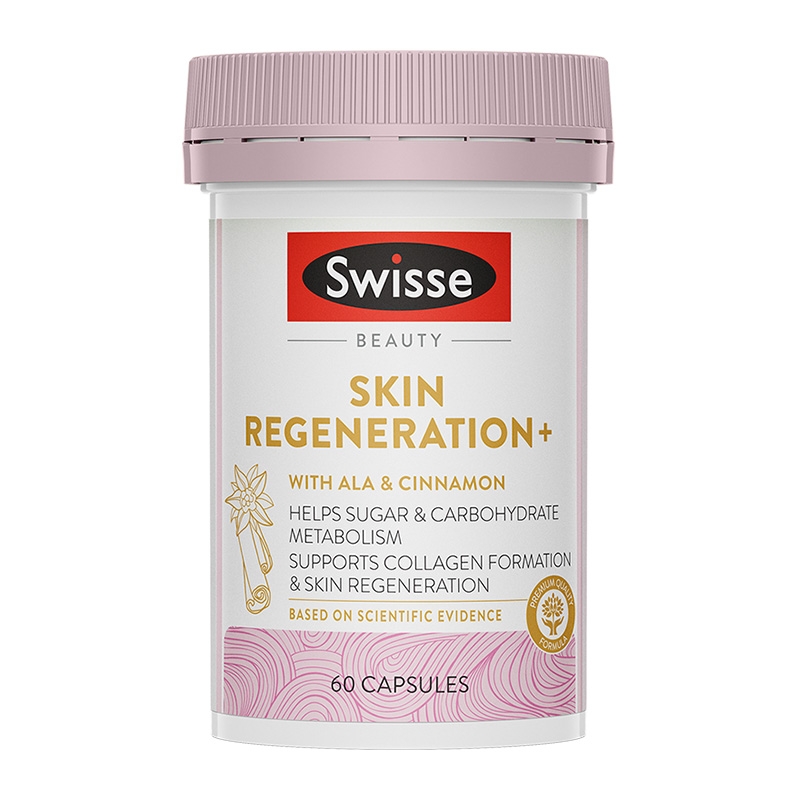 Vitamin C 
In addition to boosting the immune response, vitamin C also reduces oxidation. 1,000mg of vitamin C per day aids in the production of collagen, which is essential for skin, hair and nail regeneration.
Biotin 
Biotin—also known as vitamin B7, is a member of the B vitamin family. Promoting cell growth is one of its primary functions in the body. Some studies suggest that high Biotin levels support healthy hair and skin problems. A few other experiments indicate that biotin could improve brittle human nails.
Collagen Peptides
This type of collagen is created to emulate and enhance the natural collagen found in the body. In other words, it is an "artificial collagen" formed outside the human body and formulated into supplements to increase collagen synthesis in the body. Collagen is extracted from collagen-rich animal and fish parts such as their skin, bone, and scales.
NMN
NMN in supplements helps the body produce enough NAD+ needed to repair DNA and slow aging. This added ingredient quickly enters into body cells and converts directly into NAD+ to promote skin cell growth and treat skin photoaging.
Related: A BRAND REVIEW OF SWISSE VITAMIN C PRODUCTS
Some Top Swisse "Hair Skin Nails" Supplements You Should Consider 
1.1.The Swisse – Hair Skin Nail+
This product is one of the most sought-after in the Swisse beauty collection. Due to ageing, older women naturally lose nutrients like biotin, vitamin C, iron, zinc, etc. So, Swisse offers this unique formula to replenish the body with key nutrients needed to maintain lustrous hair and strong nails. In addition, an ultra-boost approach is also included in this supplement to promote collagen levels for radiant skin. This choice comes in tablet form. Each is expected to be taken with a meal. Some people, especially women who have used this product, suggest that they noticed significant improvements after 2-3 months.
Low collagen, free radicals and poor nutrition are the primary causes of unhealthy skin. Swisse understands this problem and has appeared to provide a solution through this supplement. So, Like the Swisse – hair skin nails+, this product is also designed to supply the body with enough beauty-promoting nutrients. However, Swisse enhances this choice with herbal ingredients to provide strong antioxidant skin protection. Minerals are also combined for body metabolism and improving the brightness of the skin. Swisse experts suggest that users take two capsules daily with meals. By our estimation, you could expect significant results within 1-2 months of use. However, note that supplement efficacy may vary from person to person.
3.Swisse - Beauty Collagen Glow With Collagen Peptides 120 Tablets
First and foremost, the Swisse Beauty Collagen Tablets contain 834 mg of Collagen Peptide complex. That's just enough of what you need to restore your body back to healthy collagen levels. You should know that Swisse collagen peptides are made from the finest scale and bone sources through a special extraction method. In addition, the developers of this product add antioxidant vitamins C & E to reduce signs of ageing. Lastly, 834 mg of grape seed extract is included in this ultra-beauty formula to reverse signs of ageing, including possible outbursts of sunspots and fine wrinkles. Each bottle comes with 120 tablets. Unlike the Swisse – hair skin nails+ supplement, users are directed to take 3 collagen tablets daily with a meal.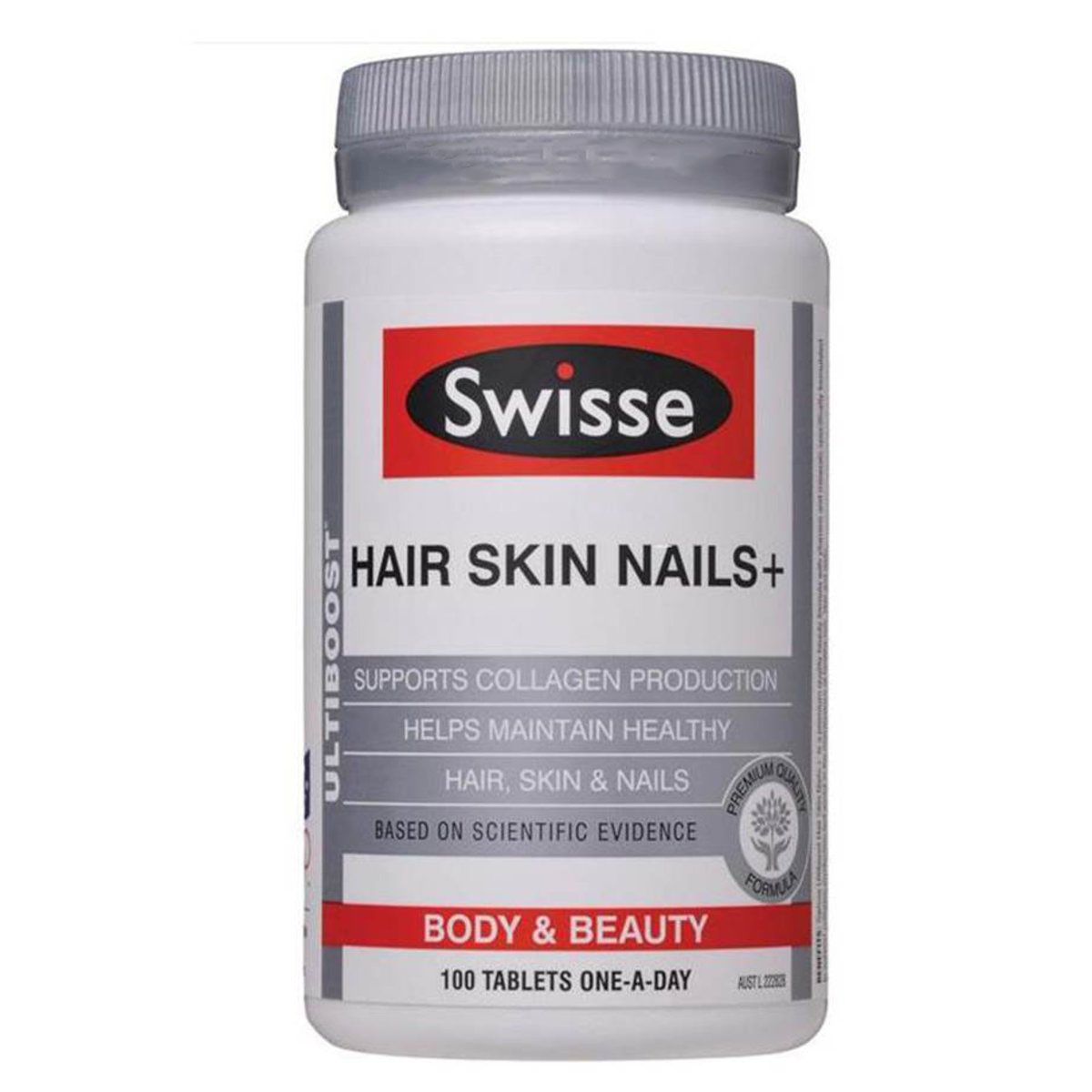 GogoHerbs is one of Hong Kong's fastest-growing online stores, providing customers with premium health and wellness products. We help customers with handpicked vitamins and minerals, herbal and functional food products that are pure and effective for overall health and wellness. Available supplements on the gogostore include quality products from some of the reputable health brands around the world. Our expert team selects each supplement for young and older adults with mild or serious health challenges. All handpicked supplements are safe and legally certified.