Antioxidants and the acknowledgement of superfoods have taken the health world by storm in the last decade after it is been recognised that certain types of foods are more nutritionally dense than others and can offer a wide variety of health benefits. Further, antioxidant-rich foods have been linked to reducing cell damage in our bodies. So how can these antioxidant-rich foods help our health and which ones are the best?
What Are Antioxidants?
Antioxidants are molecules found in our bodies as well as other substances, such as our food, that help prevent the breakdown or damage of cells. In our bodies, antioxidants fight off free radicals, which are unstable atoms, that can cause oxidative damage to our cells by contributing to or causing diseases or expediting the aging process.
Why Are Antioxidants Important?
While our body naturally has antioxidants modern life has led to an increase of exposure to environmental free radicals like pollution, UV rays etc, and within our lifestyle choices like smoking, stress, or a poor diet that can easily tip the scale with what our body's natural antioxidants can handle. Eating foods that are rich in nutrients and antioxidants can help the body maintain good health and stave off disease.
10 Antioxidant-Rich Foods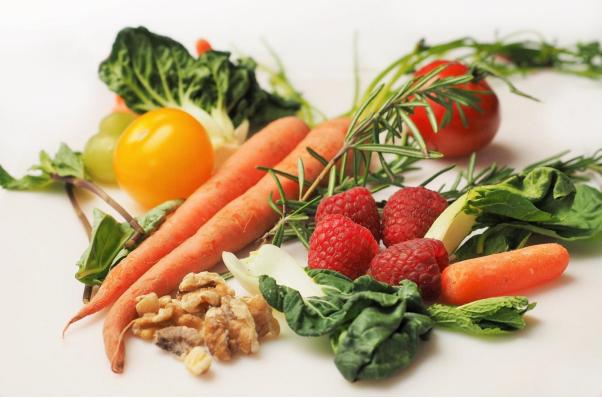 Blueberries
Blueberries have become the poster child for superfoods because of the incredible powers of this little berry. Blueberries are rich in vitamins, minerals and anthocyanins, which are powerful antioxidants, especially wild blueberries. Just one cup of blueberries contains 13,427 antioxidants. Further studies have found that blueberries and their anthocyanins help protect the cardiovascular system when used in combination. There are also studies showing that blueberries can also help the nervous system.
Dark Chocolate
Yes, believe it or not, this delicious treat does have antioxidant benefits. Dark chocolate contains a lot of cocoa ingredients (more than 70%), and has a lower sugar content than ordinary chocolate. The flavonoids in dark chocolate act as antioxidants. Consumed in small amounts, it may help stabilize blood pressure, cholesterol and fight inflammation.
Strawberries
Like blueberries, strawberries are rich in antioxidants and anthocyanins, the source of the bright pigments of berries. Strawberries help reduce inflammation and protect the cardiovascular system. In addition to this, strawberries also contain polyphenols that help in energy metabolism.
Spinach
Spinach is one of the many dark leafy green vegetables that are high in nutrients and antioxidants. Specifically, spinach contains the antioxidants zeaxanthin and lutein which may help promote eye health as well as helping to prevent damage from different types of UV rays.
Beets
Because of its amazing color, it's no surprise that sweet tea is known as a superfood. Sweet tea contains high amounts of fiber, iron, potassium, folic acid, and antioxidants from betalain, which help reduce inflammation and support colon health and digestive disorders.
Walnuts
Walnuts are one of the most nutritious nuts around and are often used in traditional Chinese medicine to improve brain health. Walnuts contain high amounts of fiber, protein, polyphenols, and unsaturated fats, which may help improve memory. Walnuts also contain antioxidants that have been linked to pain relief and the prevention of cellulite, which also aid in weight loss.
Green Tea
Green tea has long been touted for its health benefits. Green tea is a popular beverage in Hong Kong and Asia. The antibacterial properties of green tea are known to help reduce inflammation and the risk of chronic diseases. And green tea contains antioxidants called catechins, which have been linked to reducing and preventing infectious diseases.
Beans
Beans are a very healthy source of fiber and protein, and they also contain a lot of antioxidants. Pinto beans, for example, contain an antioxidant called kaempferol, which has been linked to lower kidney, lung, and bladder health.
Broccoli
Broccoli has high nutritional value and contains an antioxidant called phenolic formaldehyde. This antioxidant not only helps plants fight oxidative stress, but it does the same in the body and has been linked to preventing inflammation and allergic reactions.
Artichoke
Artichoke (artichoke) has been linked to heart and digestive health. Other studies have also linked thuja to a reduction in LDL and heart-related problems. In addition, if Yazhi bamboo is steamed, its antioxidant effect can be increased by 15 times; if it is boiled, its antioxidant effect can only be increased by 8 times.
Related Products: