Swisse is yet another industry player making remarkable footprints in the nutraceutical and supplement market. Since its fledgling days in Collingwood, Australia, this brand has manifested strings of resilient efforts in providing superior health support and recovery - through the priceless gems of nature. Over the last 50 years, they have offered over 200 products of world-class ingredients and innovative formulation.As a wellness enthusiast, lover of spice, herbs, and traditional medicine, exploring the array of Swisse products could be a life-changing experience that is absolutely worthwhile. Depend on your unique need, ailment, or therapeutic requirement, nature has always got a solution for you.
WITH SWISSE, IT'S A "NATURE-ONLY" CAMPAIGN

Over the years, the health and supplement industry has gained lots of traction due to its showcase of effective complementary medicine and herbal solutions. Perhaps, just as the saying goes: "the best things in life are gifted by nature." In the same vein, Swisse emphasizes the use of plant-based medicaments that have been employed since the dawn of civilization for prolonging the life of man and for treating various ailments. Their open secret lies in exploring the use of medicinal plants as an effective source of traditional and modern medicines.
Plant-based medicaments contain a range of substances that can be used to treat chronic and infectious diseases. They are relatively safer and typically feature curative elements or properties, particularly described as anti-inflammatory, antioxidant, antimutagenic, antidiabetic, antibacterial, hepatoprotective, expectorant, and even of an anticancerous pharmacological effect. Some key natural ingredients utilized by Swisse are:
Some of the natural ingredients used by Swisse include:
Quercetin
Allum Sativa (Galic)
Astragalus
Natural Egg Shell Membrane
Bosswellia Serrata (Also Known As Indian Frankincense)
Rhodiola
White Willow
Andrographis
Blood Orange
Turmeric
Cranberries
Globe Artichoke
Grape seed
Manuka honey
Valerian etc.
Swisse, as a brand, remarkably prides itself on the relentless exploration of more beneficial ingredients at all corners of the earth. For example, they recover their blood oranges from the base of an active volcano where it has been nurtured for centuries.Indeed, Swisse resonates with the fact that nature's potentials cannot be fully explored. Their passion reflects the truth that is always a mystery behind every part of nature; and unraveling it is sufficient for humanity. 
4 POPULAR SWISSE PRODUCTS IN ACTION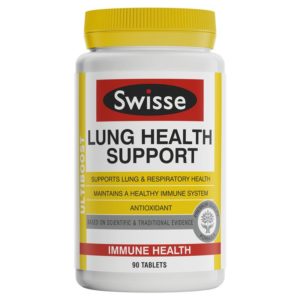 The common cold is widely a discomforting ailment that affects all age brackets. It is often accompanied by major symptoms such as cough and headache. It also poses a chance of escalating into a more severe ailment like a fever. Swisse utilizes Astragalus and other herbs extract to produce this lung support and expectorant regimen.   
Astragalus is very native to the Chinese. It possesses a potent antioxidant effect, which provides a healthy inflammatory response for the lungs. Its use also extends to other ailments, ranging from heart and liver conditions to improving immune response. While Astragalus's immune-boosting is found in its ability to restore white blood cell numbers and activity, its anti-inflammatory role protects respiratory tissues from the damaging effects of dry air and air contaminants.
Swisse - Vitamin C + Manuka Honey 120 Tablets
Like the Astragalus enhanced lung cleansing tablet, the combination of Vitamin C and Manuka Honey also relieves common colds and bolsters the immune system. Although both choices feature active antioxidants; however, this product poses a better option for the younger category because of its chewable and sweet character - courtesy of the addition of Vitamin C and Manuka Honey.
Manuka Honey is not just any honey out there; the manuka tree is only native to New Zealand and some regions of Australia. Thus, it is named manuka honey because it's made with pollen that comes from the manuka tree. This peculiar honey is scientifically found to contain gainful antioxidant compounds that protect cells against free radical damage.
Swisse - Ultiboost Liver Detox 120 Tablets
Digestive disorders, bloating, and abdominal pain are on the rise daily. Most of these cases are usually caused by irregular diets and ingestion.Swisse responds to this concern by offering a liver tonic to help support liver health and function. The Ultiboost Liver Detox has an antioxidant effect. This means that it neutralizes free radicals on its own but also stimulates your body's own antioxidant enzymes.
Globe artichoke and turmeric are the two major herbal add-ons included in this product. Globe artichoke is commonly used traditionally in western herbal medicine to relieve bloating and indigestion. As a Choleric, artichoke promotes the liver's production of bile and bile flow.On the other hand, turmeric is scientifically considered anthelmintic, meaning it is destructive to parasitic intestinal worms. Its addition to the product formula is aimed at decreasing oxidative stress and reducing liver inflammation.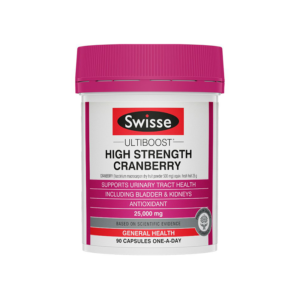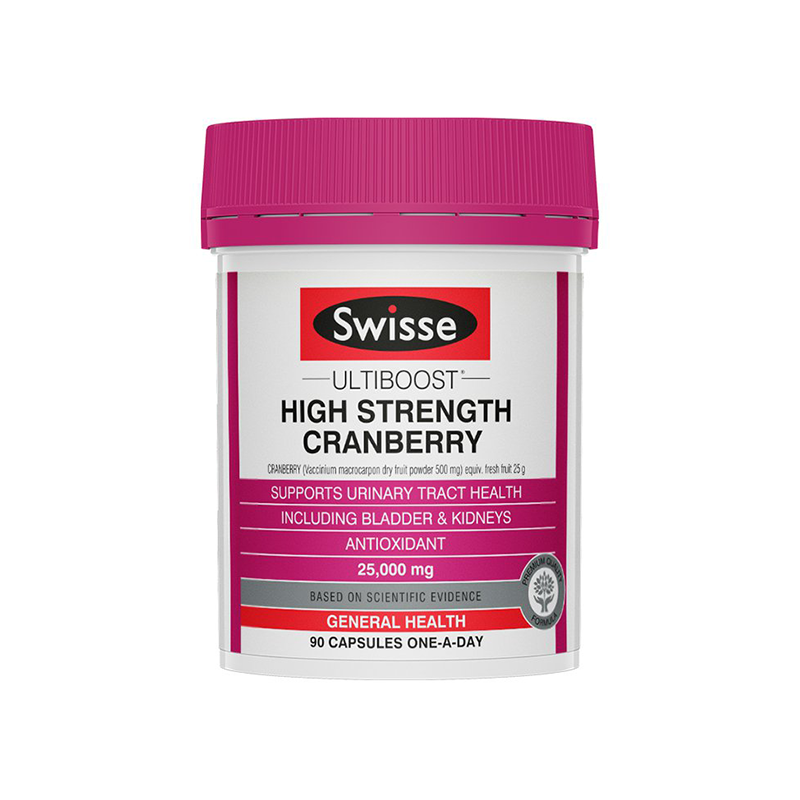 Last on the list goes to the maintenance of the bladder and the kidney. Especially for the female, the Ultiboost High Strength Cranberry 90 Capsules can help protect the female bladder by reducing inflammation and removing bacteria attached to the bladder wall. Cranberries do the magic here. They are not only a traditional delicacy famous among Native American Indians; they also possess anti-adhesion properties. Cranberries are flavorful, juicy treats. As a potent antioxidant, full of bioactive compounds, it can help with symptomatic relief from the discomfort associated with medically diagnosed cystitis such as itching, urinary odor, and frequent, burning urination. They can also be used cardiovascular treatments, especially in easing the elasticity of the walls of arteries.