Apart from muscles and bones, the other important tissues in the limbs that support us to move freely in our daily lives arejointAnd cartilage tissue. It is a pity that cartilage tissue will be lost with repeated friction. When cartilage is worn away, bones will proliferate on their own to fill the gaps, causing us to "grind bones" and produce pain when we move. We often talk about "arthritis"That's exactly what happened.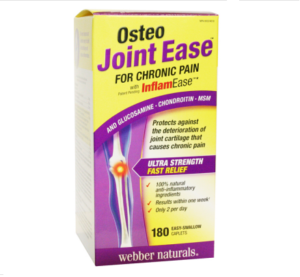 Our distance from Arthritis
According to a survey conducted by Hong Kong Chinese University in 2019, 52 percent of respondents reported that they were bothered by painful joints, and knee osteoarthritis and adhesive capsulitis were the most common arthritis among the interviewees. Although both knee osteoarthritis and adhesive capsulitis are categorized to be degenerative joint diseases, the survey showed that 40 percent of respondents who reported to be having painful joints fall between the age group of 30-39 years old. This shocking result indicated that arthritis is not only getting more common but also having a higher occurrence in the younger age group!
Quit these habits to lower the occurrence of Arthritis
While aging and the continuous use of joints are unavoidable, some habits that we voluntarily employ might also be a cause that wears out our joints and cartilage tissue far quicker than we can imagine! 
Improper seating gesture: While work-from-home became the new normal, many of us might be neglecting the appropriate set-up of computers and working desk that encourage healthy seating gestures. Continuous improper seating gesture will undoubtedly lead to sore shoulders and painful finger joints, speeding up your way to arthritis.
A sudden increase in the amount of exercise: Home-training is getting more and more popular, and hiking has become many city dweller's favorite pastimes. Getting an adequate amount of exercise is no doubt good for your health. Yet a sudden increase in the amount and intensity of exercise will also add sudden pressure to your joints leading to the rapid loss of cartilage tissue.
Lack of exercise: Similar to turbines that get rusty as they have not moved for a long time, our cartilage tissue will also lose quickly if we are inadequate in exercising.
What is Glucosamine? What is Chondroitin?
Glucosamine is the essential component that exists in our cartilage, and it is also the most common health supplement that stimulates the growth of cartilage. The natural source of glucosamine is shells of seafood. Which, unfortunately, is not a source that we can easily digest, making it difficult for us to absorb an adequate amount of glucosamine from our daily diet.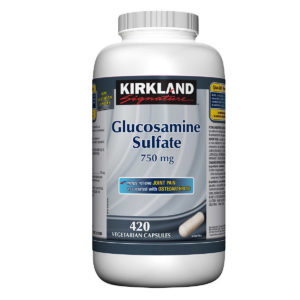 Chondroitin is the nutrient that helps keep our cells moist. Not only is it beneficial to our joints, but it is also a nutrient that boosts metabolism, maintaining the elasticity of our skin and corneal lens. Food that is rich in Cincludes eel, yam, natto, and shark fin. Though they are not sources that are difficult to digest, they are also not food that we can consume every day easily.
How to replenish Glucosamine and Chondroitin
Given that we are all living a fast-paced life, the most convenient way to replenish an adequate amount of glucosamine and chondroitin will be getting help from health supplements! A variety of health supplement brands have blended chondroitin into their glucosamine formulas, making it possible to maintain healthy joints and cartilage by replenishing both essential nutrients at ease. When you are taking glucosamine and chondroitin supplements, do not forget to consult your doctor or a health consultant for their instructions. It is also crucial to take your supplement at the same time every day continuously to see the result of healthier joints!