The sudden attack of the Covid-19 pandemic has made 2020 a year out of our imagination. Do not be too hard on yourself even though there are resolutions you drafted at the beginning of the year left unfulfilled, as you are already doing a great job staying healthy throughout this uneasy year! With the ongoing pandemic, many of us must have listed 'strengthening the immune system' as one of the top new year's resolutions in this upcoming year. Through a balanced diet and the habit of exercising, everyone would be able to boost their immune system. Want to know more tips on how to strengthen your immune system? Continue reading to discover the three tips to attain this goal!
Food that Boosts the Immune System
Many of us consider eating as a pleasure and a way to relieve stress, it could perform as a means to strengthen your immune system if you know how to pick your food! What are the foods that are beneficial to our immune system? And how can these foods help with our immune system?
Bell Pepper: Bell peppers are rich in β-carotene, a vital substance that helps maintain a healthy respiratory system. They are also rich in carotenoid, vitamin E, and the amount of vitamin C in bell peppers is even higher than that of oranges!
Citrus Fruit: Fruits that are orange and yellow-colored, including orange, tangerine, lemon, are not only packed with

vitamin C

but also a rich amount of antioxidants that encourage the formation of leukocytes to strengthen the immune system.
Yogurt: 70% of immune cells in our body are formed in the intestine, which means that we need a healthy intestine system to attain a strong immune system! The probiotics found in yogurt is, therefore, a key to strengthen our

immune system

.
Green Tea: Research has proved that the Catechin found in green tea can help boost the immune system.
Mushroom: Mushrooms are rich in selenoprotein, a substance that can strengthen the immune system and has a strong anti-inflammatory effect.
Garlic: Garlic is proven to be a food that can kill bacteria thanks to the allicin in it. Eating garlic can also speed up our speed of recovery when we caught a cold or the flu.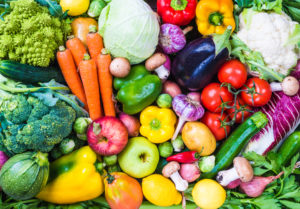 Exercise that Strengthens the Immune System
Studies have shown that people who exercise more than two days a week are 50% less likely to be absent from work due to colds than those who do not exercise. However, excessive or excessive exercise may inhibit the function of white blood cells, thus weakening the immune system! According to the recommendations of sports immunology researchers, 30-60 minutes of moderate-intensity aerobic and resistance exercise three to five days a week can help improve the immune system. therefore
Running
Cycling
Weight Training
Keep in mind that exercising is something that you are doing for yourself. There is no need to rush things or compare them with others. Observing your everyday condition and adjusting your exercising intensity is the only way you can enjoy the journey, and be benefited by exercising. It is also important to stretch and rest after every exercise section, and do not forget to feed your body with sufficient protein and carbohydrates!
Health Supplements to Optimize the Immune System
1. Strengthening Children's Immune System
Jamieson-Children's natural cherry-flavored probiotics: The formula contains 5 unique probiotic strains, which can provide children with 5 billion active probiotics to balance intestinal flora, help maintain intestinal health and promote immune cell production.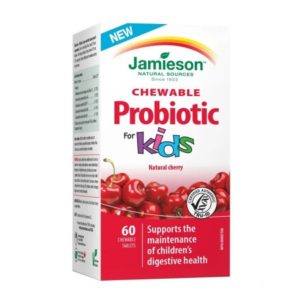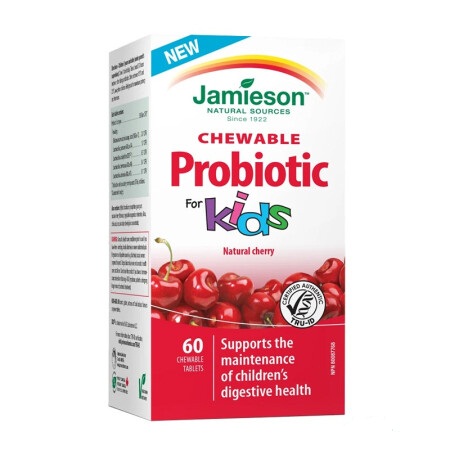 2. Strengthening Adult's Immune System
Charenda – Acai berry 4000 concentrated essence tablets (with Kakadu plum): Kakadu plums consist of antioxidants, anthocyanins, fatty acids (omega-3 & omega-6), natural flavonoids, various vitamins and minerals that can lower the chance of suffering from chronic diseases. On the other hand, acai berries can provide sufficient nutrition to maintain a healthy intestine system which can boost your immune system at the same time.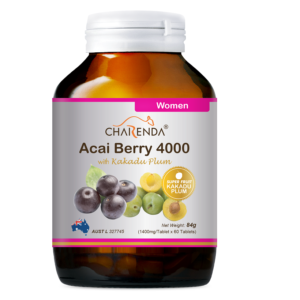 3. The elderly strengthen their resistance
Centrum-Advance 50+ Multi-Vitamins and Minerals: The formula is designed to meet the nutrition needs of mature adults. Packed with vitamin A, lutein, lycopene, and other vitamins and minerals, the formula can help strengthen the immune system, maintain vitality, and protect the eyes.