Choosing the best probiotic supplement can help promote gut health, boost immunity, and improve overall well-being. Unfortunately, not all probiotic supplements are created equal. Only the best probiotics contain adequate strains or enough dosage to achieve the desired health benefit. Probiotic supplementsall the same. Only the best probiotics contain enough strains or enough doses to achieve the desired health benefits.
Here are more reasons why it's good to choose only the best probiotic supplements:
1. Adequate Strains: Different strains of probiotics have different health benefits. The best probiotic supplements are designed with the right strains to address your specific health concern. 
2. Sufficient Dosage: The best probiotic supplements contain an optimal dosage of active strains to ensure maximum effectiveness. This dosage should be sufficient to achieve the desired health benefit in your body. 
3. High Product Quality: The quality of a supplement can affect its effectiveness. The best probiotic supplements are manufactured using strict quality control standards to ensure that the ingredients are pure, potent, and free of contaminants.
4. High Absorption: most probiotics may not survive the digestive process and may be destroyed by stomach acid before it reaches the intestines, where they can have beneficial effects. To ensure proper absorption, some of the best probiotic supplements contain "prebiotics" to help feed the good bacteria and improve their chances of survival.
Related: Probiotics improve immunity and maintain intestinal health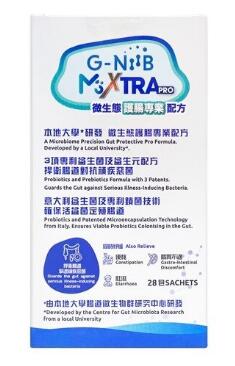 How Can I Identify the Best Probiotic Supplements? 
Next time you shop online or at a store, here are five tips you should look out for before buying a probiotic supplement.
1.Look out for a Strain Diversity
Strain diversity refers to the presence of multiple different strains of beneficial bacteria in the supplement. The more strains present, the better the chance that the supplement will target a diverse range of health benefits. The best probiotic supplements should contain at least 5 to 10 different strains of bacteria, including several strains of Lactobacillus and Bifidobacterium. These are two of the most commonly used probiotic strains.
2.Choose A Probiotic with A High CFU Count
The ideal colony-forming units (CFUs) count in a probiotic supplement depends on the strain, the purpose, and the person taking it. Generally, a CFUs count of 1-10 billion is considered beneficial for maintaining gut health. However, for specific health conditions or individuals with compromised immune systems, a higher CFUs count may be recommended by a healthcare professional. It's important to choose a reputable brand that guarantees the potency and quality of its probiotic supplements. 
3.Pick A Probiotic with A Good Shelf Stability 
Look out for probiotics that are labelled as "shelf-stable." Good shelf stability in a probiotic supplement means that the product can maintain an appropriate level of viable microorganisms (probiotics) throughout its shelf life. The shelf life of a probiotic supplement is typically determined by the manufacturer or based on scientific studies. This could vary depending on the type of probiotic strain and the formulation of the supplement. Generally, the best probiotic supplements have a shelf stability of 12-24 months. It's also important to store the supplement in appropriate conditions (e.g. cool, dry place) to maintain its quality and efficacy.
4.Consider The Quality and Safety of The Probiotic
Most of the best probiotic supplements are offered by reputable brands with a good track record of producing high-quality products. They should be your first choice because they have been clinically tested and are certified safe and effective by a third-party lab. So, look over the product's label for certification stamps before buying a probiotic. 
5.Choose A Probiotic That Suits Your Purpose
Each probiotic supplement is designed to achieve the desired health benefit. Some products contain strains that generally help maintain a healthy digestive system. However, some others contain specific strains of bacteria that can boost the immune system, reduce inflammation, and help prevent certain types of infections. This information is usually found on the product label. So, take time to study the product's label before you purchase a product. At any time, the best probiotic supplement for you would be a product that suits your specific health need.  
3 Recommended Probiotic Supplements
The G-NiiB - M3xtra Pro Intestinal Care formula is designed to optimize intestinal health using natural live probiotics. Its formula is designed to repel stubborn bacteria in the intestines. This allows it to reduce gastrointestinal sensitivity, constipation, diarrhoea, and other intestinal discomforts. The product is suitable for anyone, especially professionals who require maximum performance from their digestive system. It is also easy to take and produces fast and long-lasting results.
Benefits
- Supported By the Scientific Research of The Chinese University of Hong Kong.
– Features Italian Patented Antibacterial Technology.
– Relieves Gastrointestinal Sensitivity, Constipation, Diarrhea and Gastrointestinal Discomforts.
– Ideal For Anyone Looking to Maintain Their Gut Health.
PGut – Intestinal Power Probiotic E3 is the ultimate solution for improving digestive and immune health. The formula is designed to provide the highest level of probiotic support. Each capsule features over 23 billion colonies of 8 high-efficiency probiotics. It is easy to take, with no unpleasant taste or aftertaste. Plus, it is gluten-free and vegan, making it a great option for those with dietary restrictions. The supplement is also backed by a 100% satisfaction guarantee, so you can be sure you are getting the highest quality product. So, with PGut – Intestinal Power Probiotic E3, you can be sure your digestive and immune health is in the best hands.
Benefits
– Provides Relief from Digestive Discomfort
– Strengthens Immunity
– Inhibits Growth of Harmful Bacteria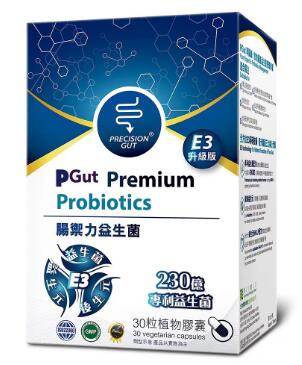 The Jamieson's Probiotic 10 Billion capsules is a top choice for anyone looking to maintain a healthy digestive system. It provides no less than 10 billion strains of bifidobacterium lactis in each easy-to-swallow vegetarian capsule. It also features 14 kinds of probiotics needed by the human body to ensure that your intestinal flora is balanced. The product has a good relief effect on occasional or non-persistent diarrhoea. What's even better is that the product is all-natural and healthy, with no added artificial flavours or preservatives. Not only can you take care of your gut health, but you can do it with peace of mind, knowing that the product you are using is healthy and all-natural.
Benefits
– Contains 14 Unique Probiotics
– Easy-To-Swallow Vegetarian Capsules Are Suitable for Older Adults. 
– Balance The Intestinal Flora and Effective for Digestion
– Maintain A Healthy Immune System
– Provides Relief for Occasional or Non-Persistent Diarrhoea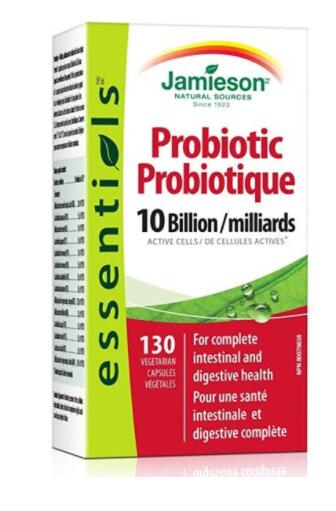 GogoHerbs is one of Hong Kong's fastest-growing online stores, providing customers with premium health and wellness products. We help customers with handpicked vitamins and minerals, herbal and functional food products that are pure and effective for overall health and wellness. Available supplements on the gogostore include quality products from some of the reputable health brands around the world. Our expert team selects each supplement for young and older adults with mild or serious health challenges. All handpicked supplements are safe and legally certified. 
Related Products: