Almost everyone knows that eating right and exercising are important for maintaining a healthy weight. However, only a few people know that their gut health can play a big role in weight loss. Today, studies show that people with a healthy gut are more likely to lose weight and keep fit. The reason is because a healthy gut promotes body metabolism, decreases appetite, and increases the number of calories burned in the body.
This article explains the benefits of improving gut health for weight loss. It also suggests some foods and gut supplements you should include in your meal plan for effective weight loss.
What Is Your Gut? 
Your gastrointestinal tract, or your gut, is a hollow tube that goes from your mouth throughout your whole body. It starts from the oesophagus into the stomach and down through the small and large intestines. In the end, waste products are flushed out of the body through the anus. The primary role of the gut is digestion and waste processing. It is, therefore, one of the vital organs in the body.
Why Is my Gut Health Important For Weight Loss?
Millions of good and bad bacteria live in harmony in the gut, but if the balance between them is disturbed, it can have negative effects on the body. For example, having too many harmful bacteria may affect your immune system. However, eating the right food types can boost good bacteria in your gut. This will greatly improve your metabolism and allow your digestive system to function better. This way, you can more easily achieve weight loss. And excess good bacteria in your gut will also curb your cravings for fattening foods, thus enhancing your weight loss journey.
Related: The Role, Efficacy and Intake of Probiotics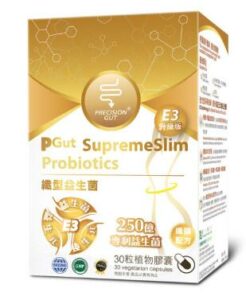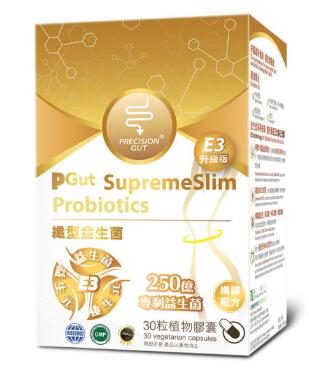 5 Things You Should Do To Improve Your Gut Health for Weight Loss
1.Take Probiotics And Prebiotics
Probiotics are a species of good bacteria, just like the ones that you already have in your gastrointestinal tract. This is why their consumption aids digestion and increases the number of good gut bacteria. Prebiotics, on the other hand, are fibre compounds that pass through the upper part of your gut undigested and stimulate the growth of good gut microorganisms.
Both probiotics and prebiotics are available in foods and supplements. Probiotics are mostly found in fermented foods and dairy products. Some examples include fermented soybeans, kimchi, yoghurt and cheese. Some foods rich in prebiotics are almonds, bananas, mushrooms and blueberries.
Recommended Supplements: PGut – Slimming Probiotic E3 Plus- This is a special probiotic product designed for weight management and preventing obesity. Each capsule of the product contains up to 25 billion active probiotics with additional prebiotics and postbiotics. Enriching the gut with this supplement will improve metabolism and reduce bad fat and unhealthy cravings.
Recommended Supplements: ProVen – Probiotics (Synbiotics) High Potency Adult Formula- This choice is a powerful immune and intestinal support for people with fitness needs. It contains a reinforcement of 25 billion probiotics suitable for balancing gut bacteria and improving all-around gastrointestinal health. The product also relieves stooling symptoms and reduces any gut damage caused by antibiotics.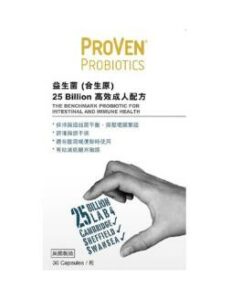 2.Eat Fiber-Rich Food
Studies suggest that fibre-rich food stimulates the growth of good gut bacteria and could reduce stomach fat. This is why you should include them in your meal plan for weight loss. There are a lot of foods that are high in fibre. Common examples include whole grains, wheat bran, brown rice, oatmeal, broccoli, spinach, cauliflower, carrots, beans, apples, pears and figs. However, always drink a lot of water with fibre-rich foods. Also, eat them slowly and do not overfeed them. This will prevent any chance of gas, cramps and bloating in your stomach.
3.Eat More Antioxidant Foods
Foods rich in antioxidants have a positive effect on gut health. Since they fight against bad bacteria, they go a long way in promoting a good gut and a strong immune system. This important role ensures that the rate of body metabolism needed for weight loss is not affected. All fruits and vegetables are known to have antioxidant properties. Studies also suggest that substances like cranberry and raspberry juice could prevent the growth of bad bacteria in the gut.
Recommended Supplements: Webber Health - Extended Release Vitamin C 1000mg – this product has higher absorption and antioxidant protection than regular vitamin C supplements. It is designed to absorb gently through the gut and provide long-lasting immune support for the whole body.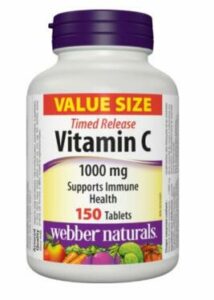 4. Avoid Unhealthy Foods
Some types of foods can affect the composition of your gut flora. So, to protect your gut health, you must avoid these foods. For example, studies suggest that carbohydrates, animal fat, protein, and starchy food are not good for the gut and weight loss. This is because sugary, fatty and starchy foods are low in fibre and are therefore ideal for the bad bacteria to thrive. 
5.Avoid Certain Types Of Medications
Taking some drugs can affect the quality of good bacteria in the gut. When this happens, the body will become venerable to infections and diseases. These drugs include antibiotics, analgesics (painkillers), antipyretics (fever-reducing medications) and some birth control pills. So, if you are losing weight and taking any of these drugs, you should be mindful of your gut health.
Gogo Herbs is one of Hong Kong's fastest-growing online stores, providing customers with premium health and wellness products. The store also offers a wide range of premium gut health supplements for designed weight loss. Each gut supplement listed in its stock has been handpicked as a pure and effective choice for overall intestinal health and wellness.  All Available supplements on the gogostore include quality products from some of the reputable health brands around the world. All handpicked supplements are safe and legally certified.
Related Products: