If you wake up to a swelling big toe, there is a possibility that you have a painful gout attack! Gout is a form of inflammatory arthritis characterized by recurrent attacks of a red, tender, hot, and swollen joint. The joint at the base of the big toe is affected in about half of gout cases. Do not look down on gout; if you neglected the symptoms, it may spread out and lead to arthritis in several organs and ultimately lead to joint deformation. Though there is still no cure for gout, knowing more about what causes gout, the dietary dos and don'ts of gout patients and what nutritional supplement could help ease the symptoms will help alleviate some of your worries about gout.
Causes of Gout
Data shows us that most of the patients with gout are men aged over 40. That is no coincidence, but highly related to their dietary habits! Gout occurs when urate crystals accumulate in your joints which caused the inflammation and intense pain of a gout attack. Urate crystals form when you have high levels of uric acid in your blood. And our body produces uric acid whenever it needs to breaks down a substance named purines. We can find purines in certain foods, including red meat, organ meat, and seafood. Animal liver, anchovies, sardines, tuna are some of the food with high-level purines. On the other hand, alcoholic beverages like beer also promote higher levels of uric acid. People who do not drink much water will also cause uric acid to build up inside the body and increase the risk of having gout.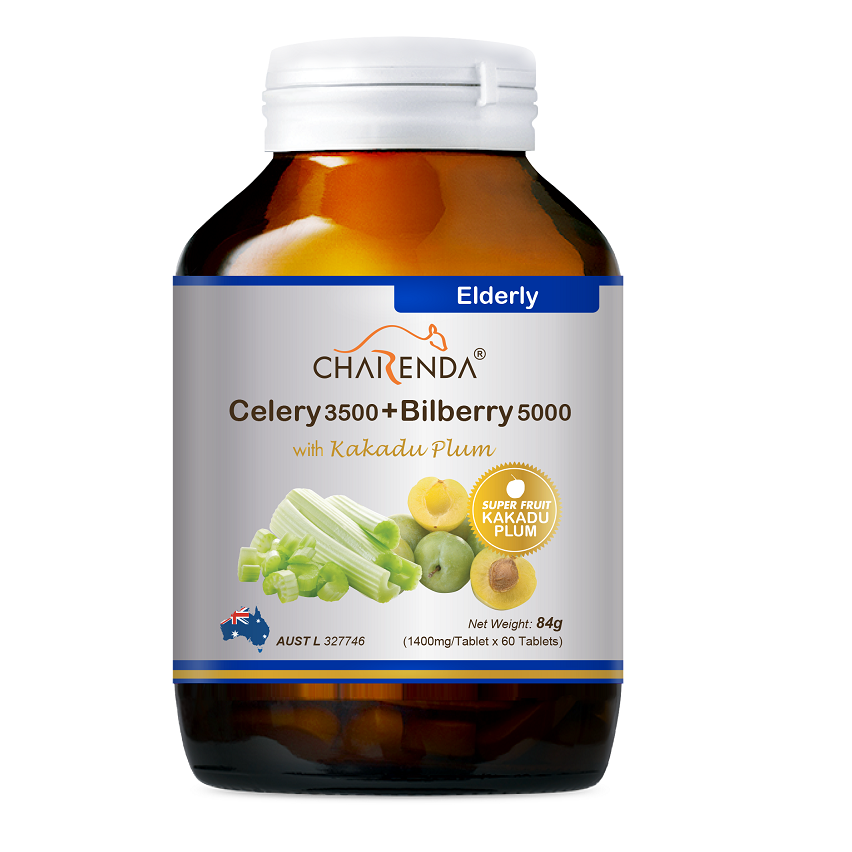 Dietary Dos and Don'ts of Gout Patients
The Harvard University has researched the dietary patterns of a focus group for 12 years. The result revealed that people who eat 1.92 portions of meat daily are 41% more likely to suffer from gout than people who only eat 0.81 portion of meat every day. The amount of seafood intake also has a positive relationship with the occurrence of gout. Therefore, reducing the amount of red meat and seafood intake is a must for gout patients. Moreover, soy, shiitake mushroom, cauliflower, spinach, and asparagus also contain a relatively high level of purines. Gout patient should also monitor their intake of this food. Below is a list of food that is low in purines. Some of them can even encourage the dissolve of uric acid:
Milk
Egg
Light Green Vegetables (e.g. Cabbage)
Root Vegetables (e.g. potato)
Tomato and Eggplant
Winter Melon
Apple and Strawberry
Nutrition Supplements for Gout Patients
Paying attention to your dietary habits is an effective way to prevent gout or relieve its symptoms. Taking celery seeds supplement might also be a measure to take! Celery seeds are effective in inducing diuresis and boost metabolism. Besides, celery seeds can also help cleanse and assist alkalization of blood. So, our body can discharge accumulated toxins and uric acid and relieve symptoms of gout and arthritis.
Charenda – Celery Seed 3500 + Blueberry Extract 5000 Concentrated Essence (Add Kakadu Plum): Celery seeds are significant in inducing diuresis, delivering anti-inflammatory effects, and easing pain symptoms. These properties can relieve urinary tract issues and pain aroused by arthritis and grout. On the other hand, blueberries are rich in anthocyanins, which can eliminate eye fatigue, promote healthy eyes, and prevent the aging of the eyes. This formula has added Kakadu Plum, a superfood that is rich in vitamin c, and would definitely strengthen your immune system, so you could always stay away from bacteria!
Organika – Goutrin: This all-natural formula contains rich extracts of cherry, thyme leaves, celery seeds, mint leaves, vitamin C, etc. These ingredients deliver impressive anti-inflammatory, gout, and pain-relieving properties. Moreover, the formula can help relieve gout symptoms and swelling joints by neutralizing uric acid and encourage the discharging of excess uric acid so that you could always maintain healthy joints.