World studies have shown that at least 1 out of every 10 adults over 60 years old suffers from a certain degree ofJoint pain. Today, osteoarticular discomfort is a common cause of joint pain, disabling millions of adults worldwide. Fortunately, chondroitin, glucosamine, and MSM can provide quick relief from joint pain. Over the years, research into the effectiveness of these three compounds has been ongoing, and based on the promising results of this research, chondroitin, glucosamine, and MSM are now recommended for the treatment of adult patients with joint discomfort. Note that joint discomfort is the result of damage to cartilage and joint tissue, which can be caused by factors such as oxidation. Knee discomfort, for example, is caused by increased mechanical wear and tear on the cartilage and tissue surrounding the knee joint, a process somewhat like brake pads on a car. However, since we cannot replace cartilage and tissue like we replace brake pads in a car, we must protect them from any damage.
The study found,Chondroitin,GlucosamineandMSM supplementsThe use of has a high protective effect on the cartilage and tissues of our joints. These three compounds have highly effective antioxidant properties, and in addition, all three compounds are natural, safe and affordable. This article details chondroitin, glucosamine, and MSM, and what they do for our joints.
Glucosamine, Chondroitin and MSM Joint Effects
Glucosamine
Glucosamine is a naturally occurring compound found in the human body. It is used by the body to produce other chemicals that are involved in building tendons, ligaments, cartilage, and the thick fluid that surrounds joints. For example, this substance enhances the production of a joint lubricating fluid called "synovial fluid." So, having high glucosamine in our joint promotes joint lubrication and reduces the wear of cartilage. Glucosamine is particularly good for osteoarthritis because it protects the cartilage that covers the ends of your bones and helps joints to move smoothly.
The glucosamine used in dietary supplements is often extracted from the shells of shellfish. There are also different forms of glucosamine like glucosamine sulfate, glucosamine hydrochloride, and N-acetyl glucosamine. However, glucosamine sulfate and glucosamine hydrochloride are most commonly used for osteoarthritis. Glucosamine sulfate supplementation in patients with knee pain has been studied to improve joint pain and function. Glucosamine products are very safe and an inexpensive option for joint care.
Chondroitin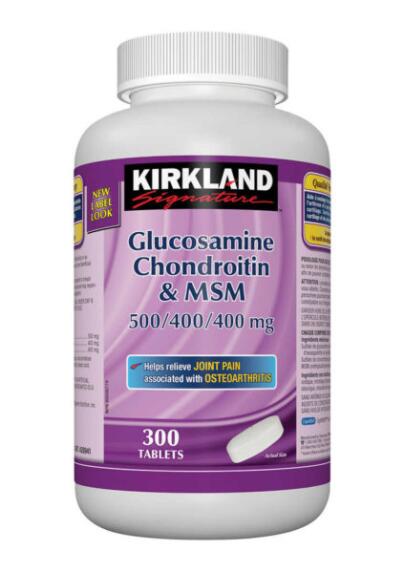 sulfuric acidChondroitinIt is a compound naturally present in our cartilage, cornea, bone, skin and artery walls. It contains sulfated amino acids, which are necessary for the body to form cartilage. The chondroitin supplements you buy today are primarily made from chondroitin sulfate. Chondroitin can be extracted from external sources such as bovine trachea, pork by-products and shark cartilage. If there is enough chondroitin sulfate, it can provide resistance and elasticity to articular cartilage, so that our joints can withstand certain pressure during activities. Secondly, chondroitin has a strong antioxidant effect on joints. For example, chondroitin can stimulate the rapid growth and repair of articular cartilage to resist joint discomfort. What's more, Glucosamine and Chondroitin have been used for medical purposes for almost 40 years. When these two supplements were used on patients with knee pain, results showed improvements in joint pain, physical function and joint stiffness. Chondroitin is also a very safe supplement, as it is absorbed by the intestine after taking it, before some of it reaches the joints.
Methylsulfonylmethane (MSM)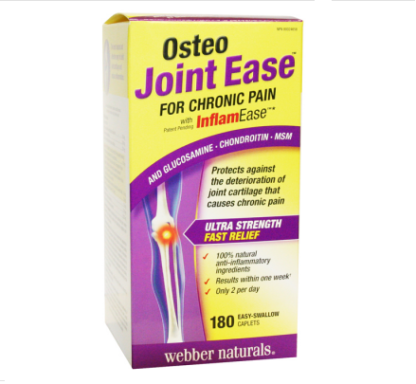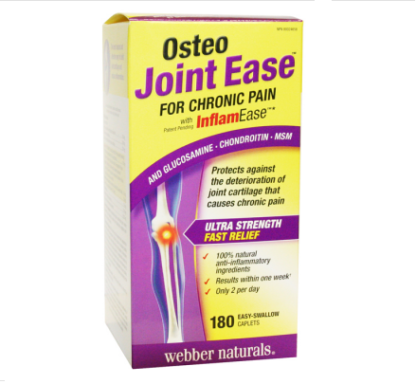 MSMOrganosulfur compounds that occur naturally in certain fruits, vegetables and grains. Because of its sulfur content, this compound is a drug against inflammation and oxidative stress. MSM also protects the cartilage and synovial fluid of our joints. As a powerful antioxidant, MSM can reduce free radical damage to joints by stimulating antioxidant enzymes. When scientists gave combined glucosamine and MSM supplements to people with bone and joint discomfort, they noticed that MSM helped relieve joint pain and swelling more quickly. It has also been found that MSM helps muscles and tissues recover from exercise. MSM may help reduce muscle pain and injury, so MSM is of great benefit to athletes.
Related Article:  What is Methylsulfonylmethane?
Glucosamine Chondroitin and MSM Dosage
Glucosamine is administered orally to humans at a dose of 1,500 mg/day. It is recommended that you take 500 mg of glucosamine three times daily for joint care. Glucosamine is considered safe, and no severe or fatal effects have ever been reported. The recommended dosage of chondroitin sulfate is 400 mg to be taken three times daily. This means that humans can take up to 1200 mg of chondroitin sulfate without any side effects. The dosage for MSM varies between 1.5–6 g. However, it is advised to take either 500 mg of MSM three times daily or 3 grams twice daily for osteoarthritis.
Conclusion
Joint discomfort problems can seriously affect people's daily activities. Patients with joint discomfort complain of swelling, pain, stiffness and other symptoms around the joints. Today, patients are constantly looking for natural pain relievers for their joint discomforts. This is true because most patients prefer natural products such as chondroitin, glucosamine, and MSM supplements to medication or surgery. Glucosamine, chondroitin, and MSM are emerging as reliable natural remedies for joint discomfort. These supplements can quickly improve symptoms of joint discomfort and improve the quality of daily life. You can buy glucosamine, chondroitin, and MSM at drugstores or online. For your health, it is best to choose the highest quality supplements. This ensures that your product has the correct product label and you can eat it with confidence.
In order to better treat joint discomfort, patients must work hard to lose weight. Therefore, it is recommended to exercise the joints regularly, strengthen the muscles and reduce body fat. Exercise combined with glucosamine, chondroitin, and MSM supplementation may reduce pain and improve joint function in 8-24 weeks.
Related Products: