World research suggests that at least 1 in every 10 adults aged 60 and above have a degree of joint pain. Today, osteoarthritis has become a common cause of joint pain. This condition is responsible for the disability of millions of adults around the world. Luckily, Chondroitin, Glucosamine, and MSM work as a rapid solution for joint pain. Over the years, research has been conducted to check the effectiveness of these three compounds. Based on the satisfactory results of this research, Chondroitin, Glucosamine, and MSM are now being recommended as a treatment for adults with symptoms of joint disease. Note that Joint disease is a result of destruction which occur on cartilage and joint tissues. This damage could be caused by factors such as inflammation or oxidation. For example, knee osteoarthritis is caused by increased mechanical wear of cartilage and tissues around the knee. This process is a bit similar to the brake pads of a car. However, in this case, since we cannot replace cartilage and tissues like brake pads, we have to protect them from damage.
Studies have observed that the use of Chondroitin, Glucosamine, and MSM supplements have a high protective effect on our joint cartilage and tissues. These three compounds have high anti-inflammatory and antioxidant properties. Also, all of the three compounds are safe, natural and inexpensive. This article reveals details about Chondroitin, Glucosamine, and MSM and how they can work wonders on our joints.
Glucosamine, Chondroitin and MSM Joint Effects
Glucosamine
Glucosamine is a naturally occurring compound found in the human body. It is used by the body to produce other chemicals that are involved in building tendons, ligaments, cartilage, and the thick fluid that surrounds joints. For example, this substance enhances the production of a joint lubricating fluid called "synovial fluid." So, having high glucosamine in our joint promotes joint lubrication and reduces the wear of cartilage. Glucosamine is particularly good for osteoarthritis because it protects the cartilage that covers the ends of your bones and helps joints to move smoothly.
The glucosamine used in dietary supplements is often extracted from the shells of shellfish. There are also different forms of glucosamine like glucosamine sulfate, glucosamine hydrochloride, and N-acetyl glucosamine. However, glucosamine sulfate and glucosamine hydrochloride are most commonly used for osteoarthritis. Glucosamine sulfate supplementation in patients with knee pain has been studied to improve joint pain and function. Glucosamine products are very safe and an inexpensive option for joint care.
Chondroitin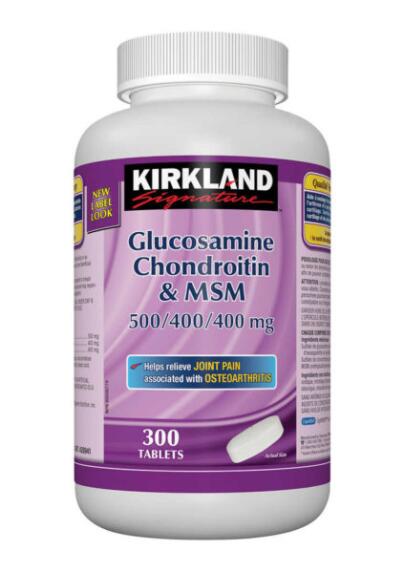 Chondroitin sulfate is naturally found in our cartilage, bone, cornea, skin, and arterial wall. This compound contains sulfur-containing amino acids, which are essential for cartilage formation in the human body. Today, the Chondroitin supplement you buy is made primarily of chondroitin sulfate. Chondroitin can be extracted from external sources like bovine trachea, pork byproducts, and shark cartilage. Having enough Chondroitin sulfate provides joint cartilage with resistance and elasticity. This allows our joint to resist stress during motion. Secondly, Chondroitin is rich in anti-inflammatory and antioxidant impact on the joint. For example, Chondroitin can act against osteoarthritis by stimulating the fast growth and repair of joint cartilage. More so, Glucosamine and Chondroitin have been used for medicinal purposes for nearly 40 years. When both supplements were tried in patients with knee pain, the result indicated that pain, physical function, and joints stiffness were improved. Chondroitin is also very safe. After taking Chondroitin supplements, it absorbs in the intestine before some of it reaches the joints.
Methylsulfonylmethane (MSM)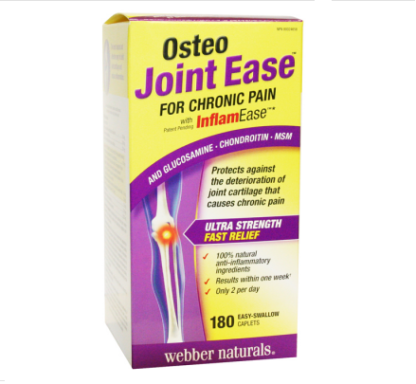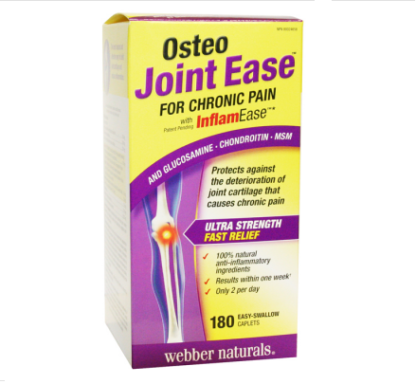 MSM (methylsulfonylmethane) is a natural organo-sulphur compound found in some fruits, vegetables and grains. Due to its sulphur composition, this compound is an agent against inflammation and oxidative stress. MSM also protects the cartilage and synovial fluid of our joints. As a powerful antioxidant, MSM reduces free radicals that cause joint damage by stimulating antioxidant enzymes. When Scientists combined glucosamine and methylsulfonylmethane (MSM) supplementation in patients with osteoarthritis, they noticed that MSM helps the solution to reduce joint pain and swelling faster. It is also discovered that MSM helps muscles and tissues to recover from exercise. Its anti-inflammatory action limits muscle (and joint) damage and pain. For this reason, MSM can be very beneficial for athletes.
Related Article:  What is Methylsulfonylmethane?
Glucosamine Chondroitin and MSM Dosage
Glucosamine is administered orally to humans at a dose of 1,500 mg/day. It is recommended that you take 500 mg of glucosamine three times daily for joint care. Glucosamine is considered safe, and no severe or fatal effects have ever been reported. The recommended dosage of chondroitin sulfate is 400 mg to be taken three times daily. This means that humans can take up to 1200 mg of chondroitin sulfate without any side effects. The dosage for MSM varies between 1.5–6 g. However, it is advised to take either 500 mg of MSM three times daily or 3 grams twice daily for osteoarthritis.
Conclusion
Joint diseases can seriously affect ones everyday activities. People who suffer from Joint diseases complain of symptoms like swelling, pain and stiffness around their joints. Nowadays, patients are constantly looking for natural pain-relieving medications for their joint condition. This is true because most patients prefer natural products like Chondroitin, Glucosamine, and MSM supplements over the use of steroid drugs or surgery. Glucosamine chondroitin and MSM are becoming reliable natural treatments for joint conditions. These supplements can rapidly improve the symptoms of osteoarthritis and the quality of daily life. You can get glucosamine chondroitin and MSM from a health store or an online store on the Internet. It is always best to sort after the highest quality supplements for your health. This will ensure that your products are labelled accurately and are safe for consumption.
Note that for joint treatment to work effectively, patients must try to reduce their body weight. As a result, it is advised to exercise your joints regularly to strengthen the muscles and reduce body fat. Combining exercise with glucosamine chondroitin and MSM supplements may reduce pain and enhance joint function within 8-24 weeks.