Despite the ebbing pandemic, it is a must for us to stay alert on our hygiene and sanitize our environment often. Apart from the environment, we could also protect ourselves by optimizing the immune system to stay healthy in the middle of all the chaos. Exercising frequently, eating more fruit and vegetables are what we always hear. Apart from that, we would like to introduce you to various health supplements that can aid you on the road to optimizing the immune system no matter how busy you are!
Multivitamins
The vitamin family is very beneficial to our immune system, and different vitamins consist of various nutritional values that provide us with numerous health benefits. Centrum designed its multi-vitamin products according to specific health concerns of different gender and different age groups. For example, adding extra micronutrients to help maintain healthy hair and skin for ladies, components to strengthen muscle and cardiovascular health for men, and unique formulas to support bone and brain health for the elderly.
Centrum-Advance 50+ Multi-Vitamins and Minerals: The formula is designed to meet the nutrition needs of mature adults. Packed with vitamin A, lutein, lycopene, and other vitamins and minerals, the formula can help strengthen the immune system, maintain vitality, and protect the eyes.
Related:Methods on Strengthening the Immune System
Omega-3-6-9
The family of omega fatty acids consists of mainly three members: Omega-3, Omega-6, and Omega-9. The three omega fatty acids consist of various health benefits, including strengthening the immune system, fighting against inflammation, preventing and managing heart diseases, as well as promoting brain health. Both omega 6 and 9 are particularly rich in properties that can boost immunity.
Jamieson Omega 3-6-9 is a complete source of omega-3, 6, and 9 essential fatty acids. Derived from fresh, pure cold-pressed oils of organic flax, borage, and sustainably sourced fish, it helps to support heart health, maintain healthy cognitive function and immune system, and nourish skin and hair.
Probiotics
The intestinal system is also an immunity organ. 70% of immune cells in our body form in the intestine, which means that we need a healthy intestine system to attain a healthy immune system!
Jamieson - Children's Natural Cherry Flavoured Probiotics: This chewable, naturally cherry-flavored tablet would be able to gain the affection of kids! The formula consists of 5 unique probiotic strains, providing children with 5 billion active probiotics to balance the intestinal. The tablet can also help strengthen the immune system of children.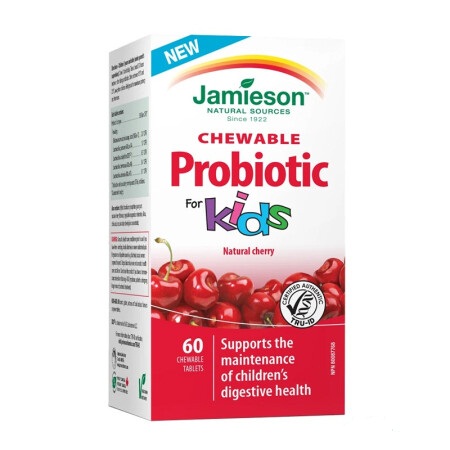 Kakadu Plum
Kakadu plums only grow in the tropical woodlands of Australia. The exotic fruit is called a superfood due to its rich nutritional profile! The fruit contains high antioxidants, vitamin C, potassium, calcium, and two types of organic acid. The amount of vitamin C in Kakadu Plum is 200% more than that of blueberries! The rich amount of vitamin C could help enhance immunity so you can stay away from bacteria and viruses!
Charenda – Acai berry 4000 concentrated essence tablets (with Kakadu plum): Kakadu plums consist of antioxidants, anthocyanins, fatty acids (omega-3 & omega-6), natural flavonoids, various vitamins and minerals that can lower the chance of suffering from chronic diseases. On the other hand, acai berries can provide sufficient nutrition to maintain a healthy intestine system which can boost your immune system at the same time.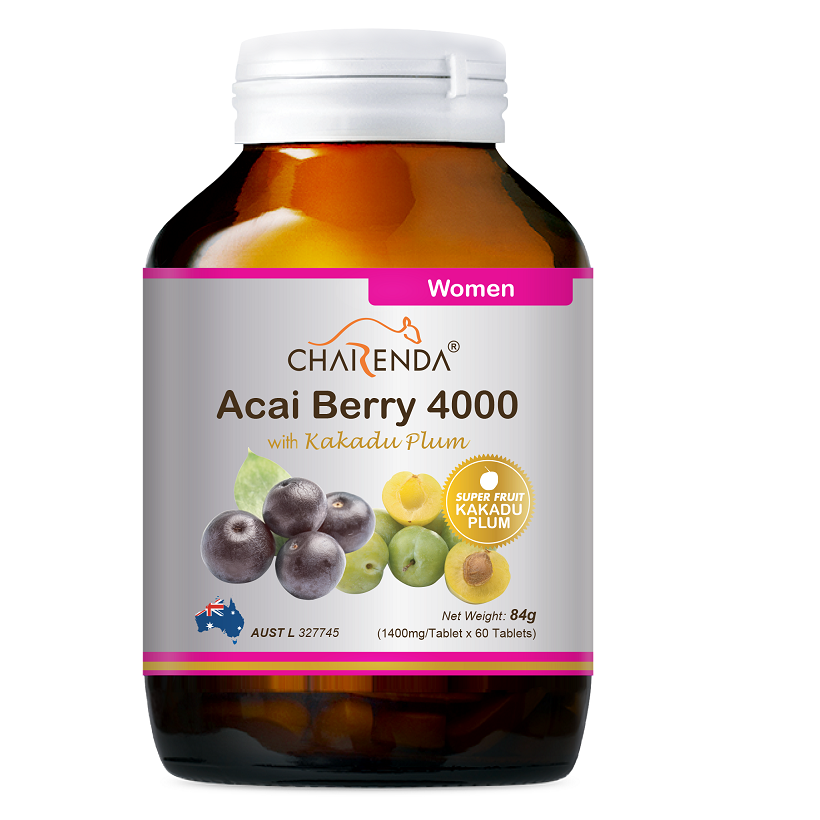 Vitamin C 
We grew up listening that vitamin C is of utmost importance to our immune system. Vitamins are in charge of the metabolism function of our body, and it is also a precious nutrient that bars us away from chronic diseases, including heart disease and cancer. And of course, vitamin C also acts as the guarding force to our immune system.
L'il Critters – Immune C + Zinc Children Gummies: This product provides your kid with Vitamin C to support children's immune health, Zinc for cellular support, and lots of Vitamin D for bone and teeth growth.