Ageing is a physiological phenomenon, but take measures to help you remain looking youthful . Taking natural health supplements is safe and easy for everyone to maintain attractive appearance. Swisse products are one of the most uniquely-formulated natural health supplements on the market. Today, almost every customer knows Swisse is an Australian brand which mixes herbs and traditional ingredients into a potent natural medicine. Since many beauty-conscious ladies are constantly in demand for high-end anti-ageing products, Swisse has responded with its potent Swisse collagen glow tablets to boost natural beauty.
Ageing as a process is caused by mainly nutrient deficiency in the body. It is normal that as we advance in age, we tend to lack some key nutrients and run low on collagen levels.
And skin is a very large external organ. When we take good care of our skin, we look younger. Collagen is found in the skin. It is a connective tissue that helps to support skin elasticity. Therefore, once Collagen is low in the skin, we begin to experience dry skin, wrinkles, and facial ageing.  
Swisse Collagen Glow: A Blend of Rich Anti-Ageing Ingredients.
The major reason why the Swisse Beauty Collagen Tablets actually work is because of its ingredient formula. Mere looking at the product label, you would notice that Swisse laces each tablet with a bland of collagen Peptides, beauty botanicals and anti-ageing vitamins. Every added ingredient has a robust role to play as far as anti-ageing is concerned.
First and foremost, the Swisse Beauty Collagen Tablets contain 834 mg of Collagen Peptide Complex. Collagen peptides are very small pieces of Collagen. They can be extracted from hides, bones, or fish scales and it can be ingested into the body to increase our collagen levels.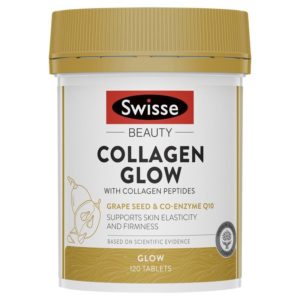 Growing evidence reveals that the ongoing supplementation of collagen peptides reduce skin wrinkles and promotes healthier skin. High Collagen in the skin has also been linked with improved skin hydration and elasticity.
Secondly, Swisse collagen tablets include added antioxidant vitamins capable of reducing signs of ageing. Antioxidant vitamins work from the inside to promote beauty from within. The damages of oxidative stress increase with age. This is because the presence of an increased amount of the oxidants can lead to chronic inflammation, which in turn impairs skin structure and hair growth. Vitamins like Vitamin E and C protect the skin from oxidative stress and helps to eliminate free radicals. 
Thus, for proper skin care in adulthood, one must have enough Antioxidant protection, through the intake of antioxidant foods and supplements. Swisse understands this principle and has included vitamin C and E into their Collagen Tablets.
The Swisse collagen antioxidant therapy doesn't end there. Have you heard about Coenzyme Q10 (CoQ10)? Coenzyme Q10 protect cell membranes from free radical damage and help delay ageing.  Coenzyme Q10 is a vitamin-like substance which functions as an antioxidant and anti-inflammatory in combatting age-related symptoms. Taking Coenzyme Q10 supplements like the Swisse Ultiboost High Content Coenzyme Q10 can also help to strengthen the heart.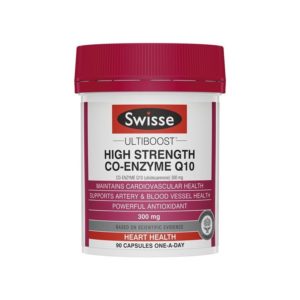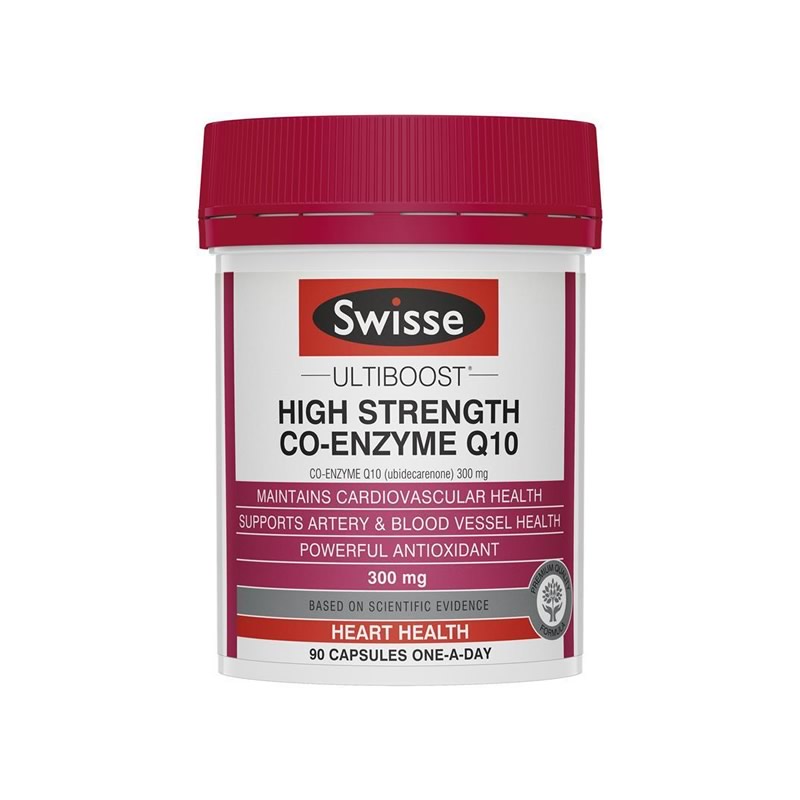 Lastly, Botanical cosmeceuticals have also shown to influence mechanisms on the skin that repair or prevent ageing effects. Swisse, who is a lover of herbs and traditional ingredients, scouted and added 834 mg of grape seed extract to the Beauty Collagen Glow Tablets. Grape seed extract contains some micronutrients called polyphenols. Polyphenols are rich in antioxidants and potential anti-ageing benefits. Experiments show that polyphenols do not just slow the ageing process, but reverse signs of ageing, like sunspots, fine lines, and wrinkles.
Health And Beauty From Inside Out
The Swisse Beauty Collagen Tablets is a proper hair, skin and nails treatment for every adult who wants to combat the signs of ageing. Swisse intends this product as a replenishing supplement for a beauty boost. The ingredient formula is uniquely defined and specially curated to enhance one's health and beauty without side effects.