Milk thistle is a plant that has been used by ancient physicians and herbalists to treat a range of liver and gallbladder disorders. This plant contains an active ingredient called "silymarin", which is extracted from the seeds. Silymarin is believed to have antioxidant and anti-inflammatory properties and is often used to maintain liver health.
Due to some commendable research, milk thistle is widely available as supplements in capsules, tablets, and extracts. Also, Milk thistle is generally considered safe when used as directed.
The Plant: Milk Thistle
Milk thistle is a tall plant that can grow up to 10 feet. It develops with thorny stems, dark glossy green leaves, and milky-white veins. Its most unique feature is the large, bright purple flower sprouting at the top.
This special plant is native to southern Europe and Asia. Historically, Milk thistle has been used for centuries as an herbal remedy for various health conditions, particularly liver problems. Ancient herbalists used it to protect the liver against poisoning from chemical toxins, including snakebites, insect stings, mushroom poisoning, and alcohol. Some stories suggest that milk thistle was also used as animal feeds for cow, pigs and goldfinches.
How Does Milk Thistle Work in The Liver? 
Milk thistle is believed to protect the liver through its active ingredient, "silymarin". Silymarin has antioxidant and anti-inflammatory properties. For this reason, this active ingredient can neutralize harmful free radicals that can damage liver tissues. Researchers believe that silymarin can also stimulate the growth of new liver cells to replace damaged ones. However, some group of research suggest that silymarin protects liver cells by preventing toxins from attaching to cell membranes.
Related: Supplement and lifestyle advice on liver protection
Recommended Milk Thistle Supplements
The GNC Milk Thistle Liver Essence is a popular choice supplement designed to support liver health. It features an advanced formula that guarantees optimal absorption and efficacy. The key ingredient in this supplement is 1300mg of milk thistle extract, added for all-around liver support. This product's naturally extracted milk thistle retains all the powerful antioxidants that could work together to detoxify the liver and improve its overall function. Taking this supplement can help maintain a healthy liver and prevent damage caused by toxins.
Benefits
– Contains 100% Natural, high-concentration Milk thistle
– Helps reduce fat accumulation and detoxifies the liver
– A suitable choice for smokers and drinkers.
The Holista – Extra Strong Liver Formula is another premium dietary supplement you can use to improve your liver function. Its Extra Strong Formula contains a powerful blend of Milk Thistle, N-Acetyl Cysteine, and Turmeric, which are known for their liver support potentials. Holista is a brand committed to helping individuals with high-quality, research-backed supplements. So be sure to experience the benefits of a healthy liver when you try this Liver Formula.
Benefits
– Naturally detoxifies the liver
– Each capsule contains 150 mg of natural milk thistle
– Does not contain artificial preservatives, colours or flavours; wheat or yeast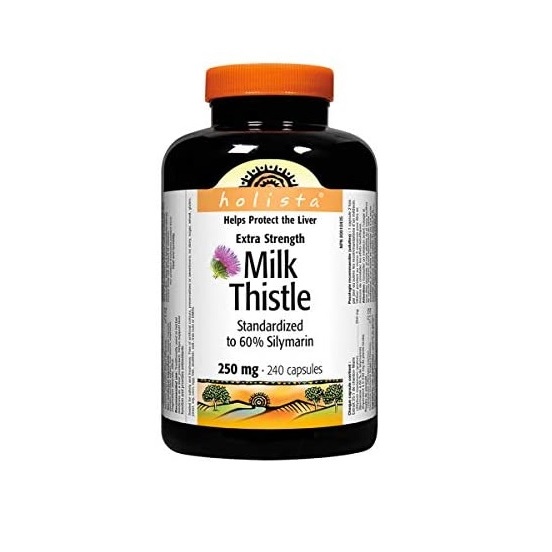 Charenda's Extra Strength Milk Thistle 45500 supplement is a complete natural liver support solution. Powered by milk thistle extracts and enriched with Kakadu plum, a vitamin C-rich, this supplement is packed with antioxidants to fight oxidative stress and protect liver cells. Each bottle contains 90 vegan-friendly capsules coded with a potent formula that provides 4-5 times more silymarin than standard milk thistle supplements. The Charenda's Extra Strength Milk Thistle is also free from artificial additives, gluten, and dairy. It is a trusted supplement that supports liver health, helps in detoxification, and promotes overall well-being.
Benefits
– Protects Liver Cells from Free Radical Damage
– Promotes The Metabolism of Sugar
– Helps Detoxify the Liver and Metabolize Alcohol
– Protects Against Liver Damage Caused by Alcohol or Toxins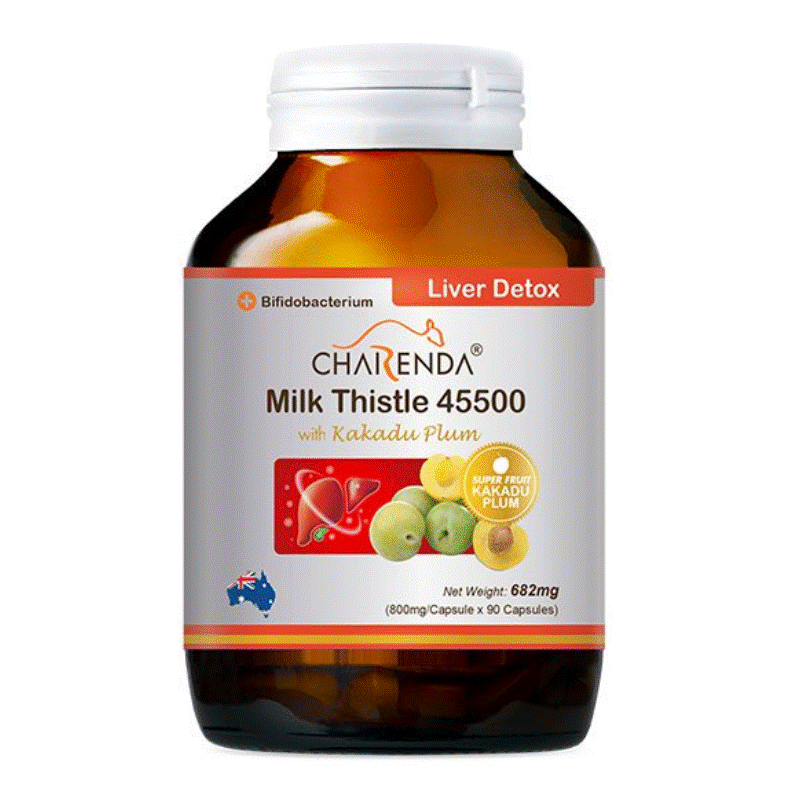 This supplement is a 5-in-1 comprehensive support for your liver health. The formula features a unique blend of natural ingredients such as milk thistle, schisandra, alpha-lipoic acid and turmeric, all of which are certified for their ability to protect and support liver functions. This potent combination of ingredients effectively detoxifies the liver and supports liver cell regeneration, improving its ability to process toxins and promote healthy digestion. This supplement is prescribed to be taken twice daily for optimal results. Its capsules are suitable for vegans, and they are free from gluten and dairy.
Benefits
– A 5-in-1 supper effective liver formula
– Helps detoxify the liver
– Protects the liver and supports liver function
– A highly potent antioxidant for eye and liver health
GogoHerbs is one of Hong Kong's fastest-growing online stores, providing customers with premium health and wellness products. We help customers with handpicked vitamins and minerals, herbal and functional food products that are pure and effective for overall health and wellness. Available supplements on the gogostore include quality products from some of the reputable health brands around the world. Our expert team selects each supplement for young and older adults with mild or serious health challenges. All handpicked supplements are safe and legally certified. 
Related Products: