Apart from the alphabetical vitamin family that we are familiar with, many health supplements have also included some natural ingredients to enhance the formula's ability to deliver great nutrition. Let's learn more about celery seeds, Kakadu plums, cranberries, and pomegranate seeds today, and find your perfect health supplement match!
Celery Seeds
Nutrition Information of Celery Seeds: Despite their tiny size, celery seeds are healthy for our cells and have an impressive nutrient profile, including Omega-6 fatty acids, antioxidants, calcium, zinc. Health Benefits of Celery Seeds:
Weight management: Celery tea seed has the effect of draining water and promoting metabolism, effectively eliminating edema and making the body lighter.
High uric acid and joint discomfort: Celery seed has the effect of purifying the blood, which can expel excess uric acid and other toxins accumulated in the body, and improve joint swelling, pain and discomfort.
May help stabilize blood pressure and cholesterol: Celery tea seeds can help dilate blood vessels and increase the elasticity of blood vessels.
Recommendations of health products containing celery seeds:Organika – Natural Uric Acid Essence: The formula combines extracts of acerola cherry, thyme leaf, celery seed, mint leaf, etc. and vitamin C, which has the effect of neutralizing uric acid and relieving swelling and pain, and promotes urination to excrete excess uric acid accumulated in the body to maintain joints healthy.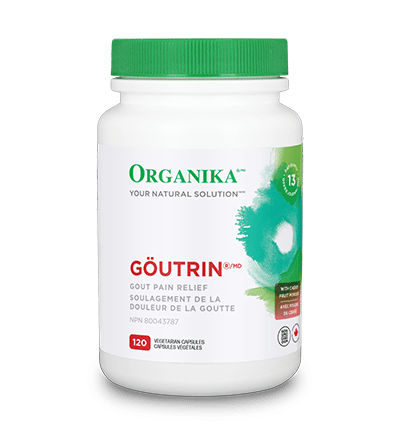 Kakadu Plum
Nutrition Information of Kakadu Plums: Kakadu plums only grow in the tropical woodlands of Australia. The exotic fruit is called a superfood due to its rich nutritional profile! The fruit contains high antioxidants, vitamin C, potassium, calcium, and two types of organic acid. Health Benefits of Kakadu Plums:
Maintain cardiovascular health: Anthocyanins, fatty acids (omega-3 & omega-6), natural flavonoids and other vitamins and minerals in Kakadu plum can effectively improve resistance and protect cells from free radical damage, which can reduce Chances of developing chronic diseases.
Enhance Immunity: The amount of vitamin C in Kakadu Plum is 200% more than that of blueberries! The rich amount of vitamin C could help enhance immunity so you can stay away from bacteria and viruses!
Anti-aging: The high antioxidants in Kakadu plum effectively achieve anti-oxidation and antibacterial effects. High antioxidants can remove free radicals in the body and protect cells from oxidation and damage.
Health Supplements with Kakadu Plums: Charenda – Acai berry 4000 concentrated essence tablets (with Kakadu plum): Kakadu plums consist of antioxidants, anthocyanins, fatty acids (omega-3 & omega-6), natural flavonoids, various vitamins and minerals that can lower one's chance to suffer from chronic diseases. On the other hand, acai berries can provide sufficient nutrition to maintain a healthy intestine system which can boost your immune system at the same time.
Cranberries
Nutritional Information of Cranberries: Rich in cranberry anthocyanins, vitamin C, pectin, and antioxidant substances such as catechizes and flavonoids. Health Benefits of Cranberries:
Better Skin: Nutritions like vitamin C, anthocyanin, and phytochemical delivers significant antioxidant effects to support better and healthier skin.
Relieve stomach discomfort: The nutrients rich in cranberries may effectively inhibit bacteria from adhering to the stomach and prevent gastric discomfort caused by it.
Recommendations of health products containing cranberries:Swisse – Ultiboost Concentrated Cranberry 90 Capsules: Concentrated natural cranberry. The formula has anti-oxidant function, can prevent free radicals from damaging cells, and can improve the softening of blood vessels, helping to improve cardiovascular health.
Pomegranate Seeds
Nutritional Information of Pomegranate Seeds: Pomegranates are rich in Vitamin C, antioxidant polyphenols, tannins, and anthocyanin. Pomegranate seeds contain vitamin E, the mineral magnesium, and dietary fiber. Health Benefits of Pomegranate Seeds:
Protect Skin: The super antioxidant effect can brighten up your complexion and prevent the formation of wrinkles. It can also help maintain smooth and elastic skin.
Maintain cardiovascular and cerebrovascular health: In addition to increasing the elasticity of the skin, it can also increase the elasticity of the cardiovascular and cerebrovascular, and remove the cardiovascular problems caused by the garbage in the blood vessels.
Protect joints: The nutrients contained in pomegranate seeds can stimulate the proliferation of joint lubricating fluid, help protect and lubricate joints, relieve and improve joint health.
Recommendations of health products containing pomegranate seeds:Charenda – Pomegranate Seed 400 Concentrated Essence Tablets (with Kakadu Plum): Formula maintains healthy immune system, prevents loss of collagen, improves and tightens skin elasticity, delays aging. This health product can also increase the elasticity of cardiovascular and cerebrovascular, and maintain cardiovascular health.