Sunscreen products are a must-have in any skincare routine. They help protect you against the sun's harmful rays. Nowadays, the best sunscreens are designed to not only protect against burns but to help maintain the skin's natural moisture balance. These creams reduce the amount of ultraviolet radiation that reaches the skin and help prevent sunburn, wrinkles and premature skin ageing. For this reason, most of the best sunscreen products contain one or more different types of organic ingredients that protect the skin from ultraviolet rays. These ingredients include but are not limited to polyphenols, antioxidants and herbs. 
Why Should I Use Only The Best Sunscreens For My Skin?
Using quality sun creams can sometimes be overlooked. You should know that sun creams are formulated with different active ingredients that provide different levels of protection and can be tailored to your skin type, activity and environment. Different brands of sun cream may also offer additional benefits, such as providing hydration and antioxidants. So, choosing the best sunscreen designed for your skin type can make a huge difference in protecting your skin. 
Related: How does vitamin E improve the skin?
Recommended Sunscreen Products
Ausganica organic rose cream provides excellent sun protection with an SPF 50+ rating. This makes it one of the best sunscreens for all skin types, including those with sensitive and fragile skin. Its tinted formula provides light coverage to even out skin tone, making it perfect for everyday use. More so, this sunscreen features a unique blend of organic and natural ingredients, making it highly nourishing and beneficial for your skin. The Made-in-Australia sun cream is certified by Australia's most authoritative organic certification, ACO and OFC. It is light, non-greasy, and easily absorbed by the skin, leaving you with a smooth and matte finish.
Benefits:
– Contains 38.3% organic and 61.98% natural ingredients
– Moisturizes and conditions the skin while relieving irritation
– Contain whitening and brightening agents that keep the skin tender and moist
– Do not contain any harsh chemicals or artificial fragrances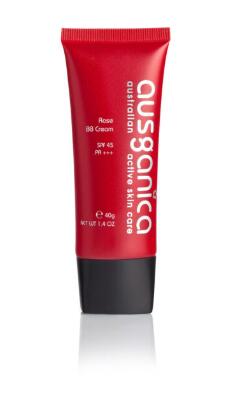 If you suffer from dry, red and itchy skin, the Physiogel Anti-Sensitivity Sunscreen Repair Cream should be your pick. Its hypoallergenic formula provides superior skin protection from the sun and environmental stressors. The cream will reduce inflammation and irritation caused by UV exposure while providing long-lasting hydration and nourishment. Its lightweight texture helps to provide a comfortable feel throughout the day. This fast-absorbing cream is perfect for those looking for an all-in-one sunscreen and skin repair solution.
Benefits:
– Helps reduce acne formation
– Effectively relieves dry and sensitive skin
– Repairs sunscreen day cream, resists UV rays
– Hydrates skin throughout the day
– Enjoy a light and non-greasy texture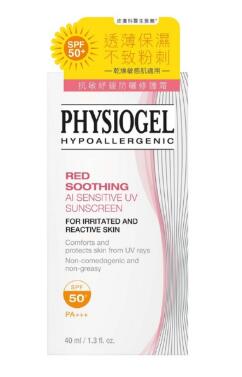 5 Skin Care Tips You Should Practice in Sunny Seasons
1.Always Hydrate
Drinking plenty of water is essential for healthy skin. Drink at least 8 glasses of water daily to keep your skin hydrated and looking its best. 
2. Exfoliate
Exfoliating your skin helps to remove dead skin cells and promote cell turnover. Try using a gentle scrub or exfoliating cloth to keep your skin looking fresh and glowing.
3.Always Moisturize Your Skin
Make sure to moisturize your skin. Choose a moisturizer that is specifically formulated for your skin type to ensure you're getting the best results.
4.Reduce Direct Sun Exposure On Your Skin
Try to avoid direct sunlight during the hottest parts of the day. If you must be outdoors, wear a hat and sunglasses to protect your skin from the sun's rays.
5.Treat Sunburns
If you do get sunburned, make sure to treat it right away. Apply a cool compress to help soothe the affected area and use aloe vera gel or a moisturizing lotion to help relieve the discomfort.
GogoHerbs is one of Hong Kong's fastest-growing online stores, providing customers with premium health and wellness products. We help customers with handpicked vitamins and minerals, herbal and functional food products that are pure and effective for overall health and wellness. Available supplements on the gogostore include quality products from some of the reputable health brands around the world. Our expert team selects each supplement for young and older adults with mild or serious health challenges. All handpicked supplements are safe and legally certified.