Apart from a healthy body and mind, we believe that everyone must have healthy joints that can support your movement so that you can always go anywhere as you wish. According to a survey conducted by Hong Kong Chinese University, more than half of surveyed Hong Kong citizens reported that they were bothered by painful joints and symptoms of arthritis. The survey also found out that a significant number of interviewees with joint issues fall into the age group of under 40, indicating that arthritis is becoming a huge health issue among the general public.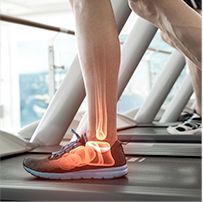 What is Chondroitin?
Chondroitin exists in our cartilage, blood vessels, bones, skins, ligament, and tendon. Chondroitin is the nutrient that helps keep our cells moist. Not only can it prevent the loss of cartilage, but it can also help repair lost cartilage to strengthen our joints. Moreover, chondroitin is also a nutrient that boosts metabolism, maintaining the elasticity of our skin and corneal lens. Food sources for chondroitin include eel, yam, natto, and shark fin. Though they are not sources that are difficult to digest, they are also not food that we can consume every day easily. Therefore, getting aid from health supplements might be the most convenient way to attain an adequate amount of chondroitin for the protection of your precious cartilage and joints!
How to pick the best Chondroitin product?
Health supplements are not only handy and convenient, most of the formulas also carry other nutrients that will assist better absorption of chondroitin, so you can stay healthy no matter how busy life gets! Curious about what other nutrients pair well with chondroitin? We have you covered!
Glucosamine

: Glucosamine can help produce proteoglycan, a substance that keeps our joints flexible and elastic. This nutrient can also protect and strengthen our cartilage structure and delivers a significant soothing effect on arthritis.
MSM: The full name is methylsulfuryl methane, which can be found in fresh vegetables, meat and dairy products. It has excellent anti-inflammatory effects in the body, and can inhibit the abrasion of cartilage tissue and relieve joint pain.

Vitamin D

: Vitamin D is beneficial to bones. It also assists the body in absorbing calcium and is crucial when it comes to preventing osteoarthritis.
Nutritionists' choice: The ideal Chondroitin supplement for you
1.Webber Naturals - Glucosamine Chondroitin MSM
The ingredients of chondroitin, glucosamine and MSM, which are extremely beneficial to cartilage and joints, can lubricate joints and make joints more flexible. This formula does not add artificial coloring or preservatives and other harmful ingredients, and at the same time effectively relieves the discomfort of bones and joints, and also helps prevent cartilage degeneration.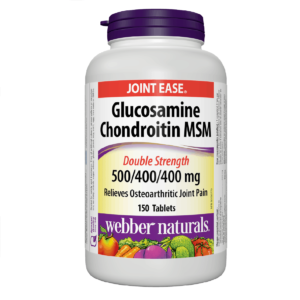 2. Kirkland Signature – Glucosamine & Chondroitin & MSM 500/400/400mg
This all-natural formula has a blend of chondroitin, glucosamine, and MSM. It can stimulate the growth of collagen and proteoglycan to repair damaged cartilage tissues. The supplement is also helpful in relieving pain, stiffness, and swelling symptoms caused by arthritis.
3. Webber Health – Joint and Bone All-in-One (Extra Strong Formula - Glucosamine + Chondroitin + Methylsulfide)
The special-effect formula can quickly relieve pain and discomfort caused by bone and joint degeneration, while effectively repairing and protecting cartilage tissue. The all-natural glucosamine, chondroitin, and MSM formula can also strengthen the shock-absorbing ability of the joints and ease the frictional pressure on the joints in our daily life.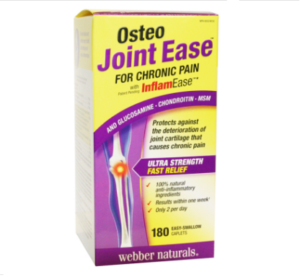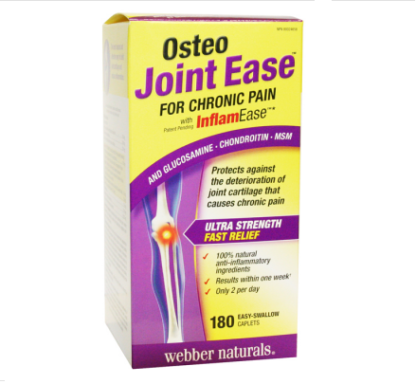 4. Webber Health – Bone Health Supreme Glucosamine Chondroitin Capsules (500/400mg) [Extra Strength Formula]
The formula is rich in glucosamine and chondroitin, and vitamin D3 is added in particular, which can relieve joint discomfort and provide enough nutrients to promote the self-proliferation of cartilage tissue. This easy-to-swallow formula can reduce the irritation caused by nutrients to the stomach, and everyone can support joint health without burden!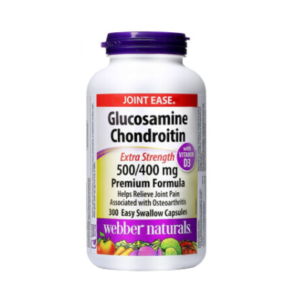 Related Products: