You may have heard that eating certain fruits and vegetables helps to improve eyesight. Well, that's right! Some types of vegetables and fruits are rich in a particular plant pigment called "Lutein". Lutein is a carotenoid responsible for the yellow colour found in plants such as corn. In the human body, Lutein is the most abundant carotenoid in the eye and brain. This carotenoid accumulates in the middle part of our retina, where it performs many antioxidant functions and tissue repair.
Today, there is exciting evidence that taking 10 or 20mg of lutein per day for 6 months can significantly improve vision and prevent various eye problems. It is for this reason that top supplement brands like Webber Health offer premium lutein health products dedicated to improving the vision of people around the world.
Lutein Eye Benefits
Unfortunately, many people suffer from dry eyes and eye fatigue every day. Blue light is a common cause of such problems. Staring at a mobile phone or computer screen for a long time will expose your eyes to harmful blue light radiation, which can cause damage to your eyes over time. It also causes oxidative stress in the retina, that is, more and more free radicals are produced in the eye. So if you don't have enough antioxidants (such as lutein) inside your eyes to fight free radicals, then free radicals can damage your lens and retina, and this process is what causes eye pain, eyestrain, and chronic eye problems s reason.
LuteinHelps absorb blue light and reduce free radical damage to the retina from high-energy blue light radiation. Interestingly, the part of the retina exposed to harmful blue light is an area with a yellow pigment. Lutein, a yellow pigment we absorb from fruits and vegetables, helps protect the yellow areas of the retina that filter blue light and fight free radicals. Because of this protective effect, lutein is used to prevent age-related eye problems such asage-relatedA serious problem of vision loss. However, antioxidants such as lutein help reduce diseases caused by oxidative damage. And lutein also helps protect aging eyes from harmful blue light that can cause headaches or eyestrain.
Webber Naturals Lutein Supplements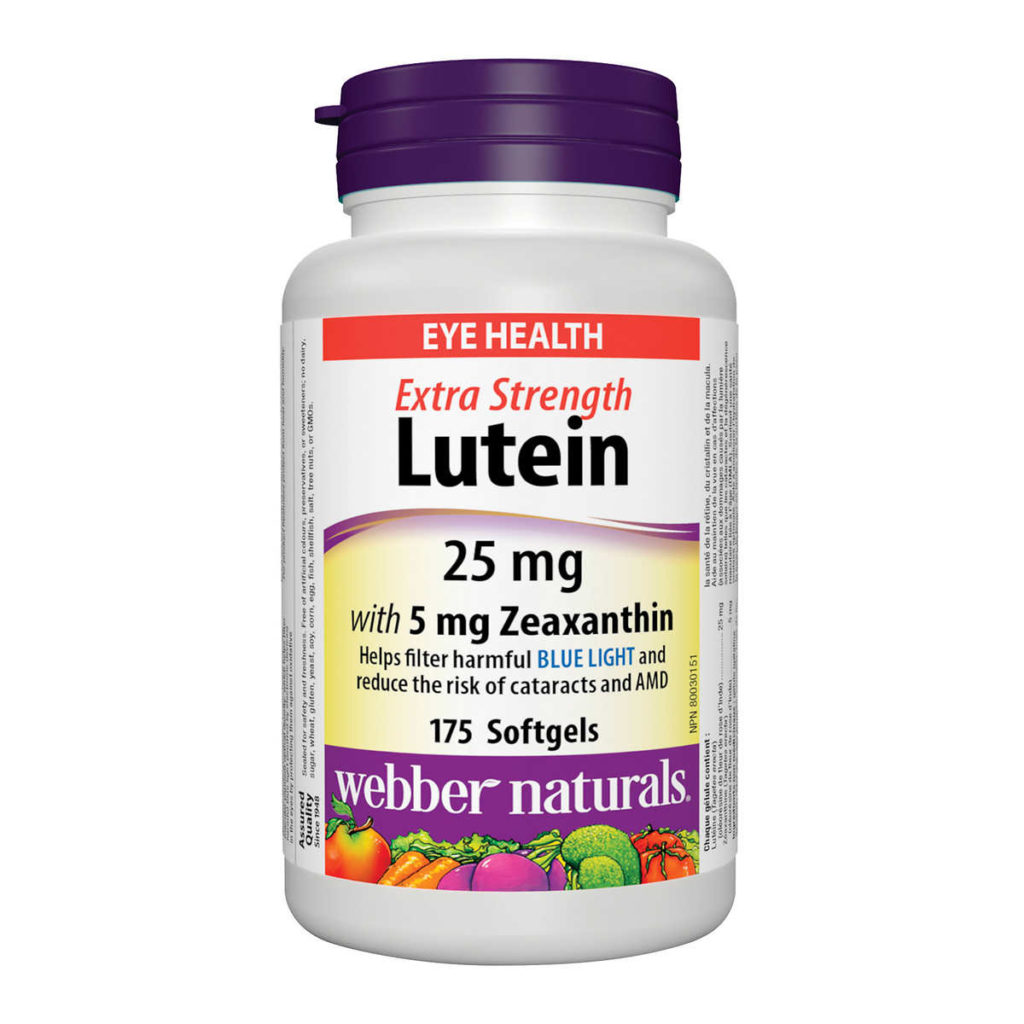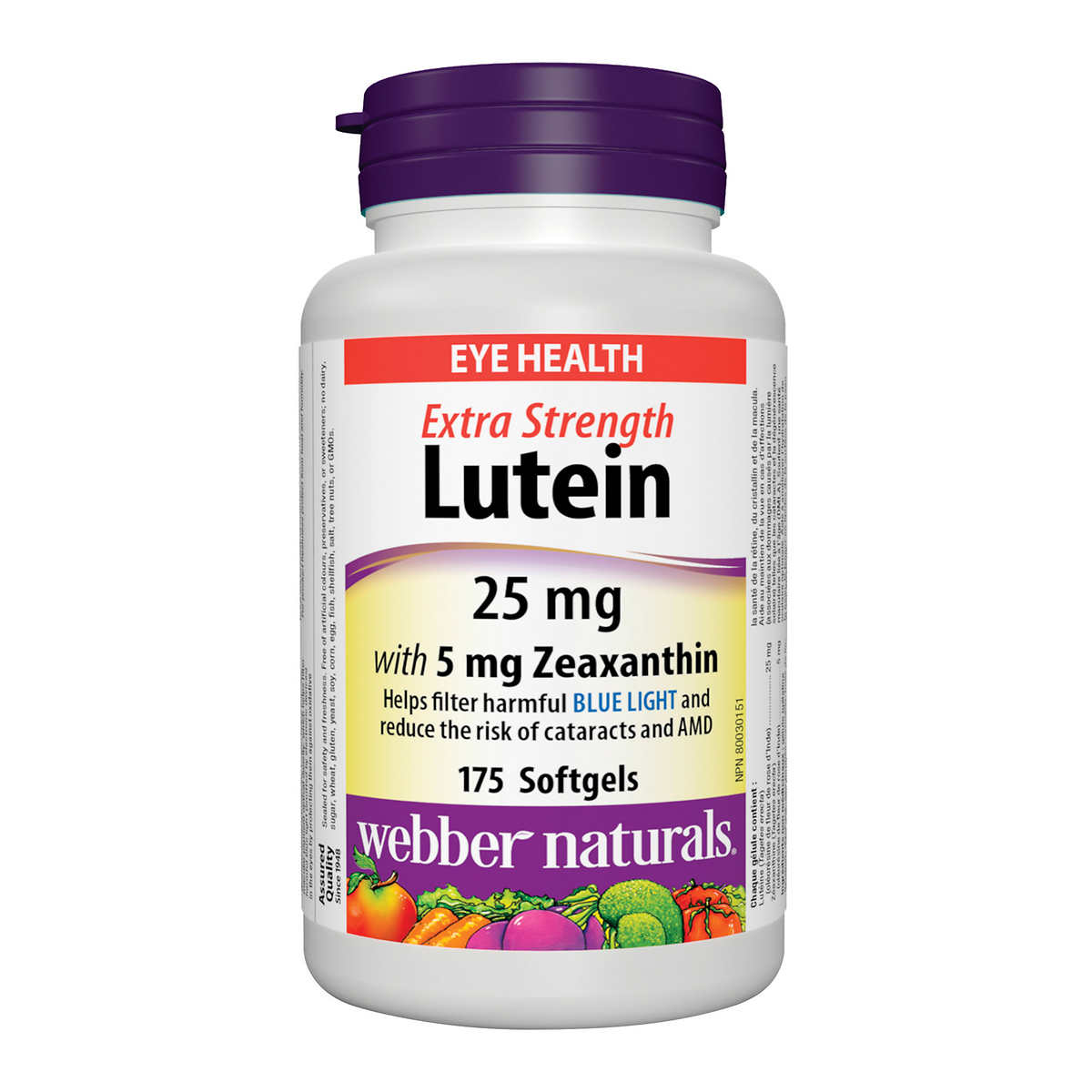 Taking lutein supplements is very effective for eye care. Today, lutein supplements can be made in the laboratory from rich fruits, flowers and vegetables. Top brands like Webber naturals are taking lutein supplementation to a different level. Most of these brands in this category combine both Lutein and other antioxidants to formulate a unique eye product that works. Another striking feature about Webber Naturals is their commitment to manufacturing quality supplements and health food products - using only the most natural ingredients. Since 1948, the brand has manufactured a wide selection of organic supplements for families across North America.
From our research, Webber naturals is very passionate about eye health. The company produces some of the world-rated lutein supplements on the market. Over the years, they have invested a lot of scientific effort in creating Lutein supplements of different formulas. Below are some of their lutein products with brief details about their ingredients.
Webber Naturals - Lutein & Zeaxanthin | 25mg | 175 softgels
This product provides essential antioxidant protection for eye health with 10mg of lutein and 5mcg of zeaxanthin, both derived from marigolds. Marigolds are a rich source of lutein and zeaxanthin, which are compounds extracted from the dried flowers of marigolds. Zeaxanthin is a very important component in this product, Lutein and Zeaxanthin work synergistically to help absorb sunlight and blue light, protect the retina from the damage of these rays, and reduce eyestrain. Each capsule is loaded with antioxidants to reduce the risk of age-related vision loss.
Webber Naturals - Supervision Herbal Formula w/ Lutein | 90 capsules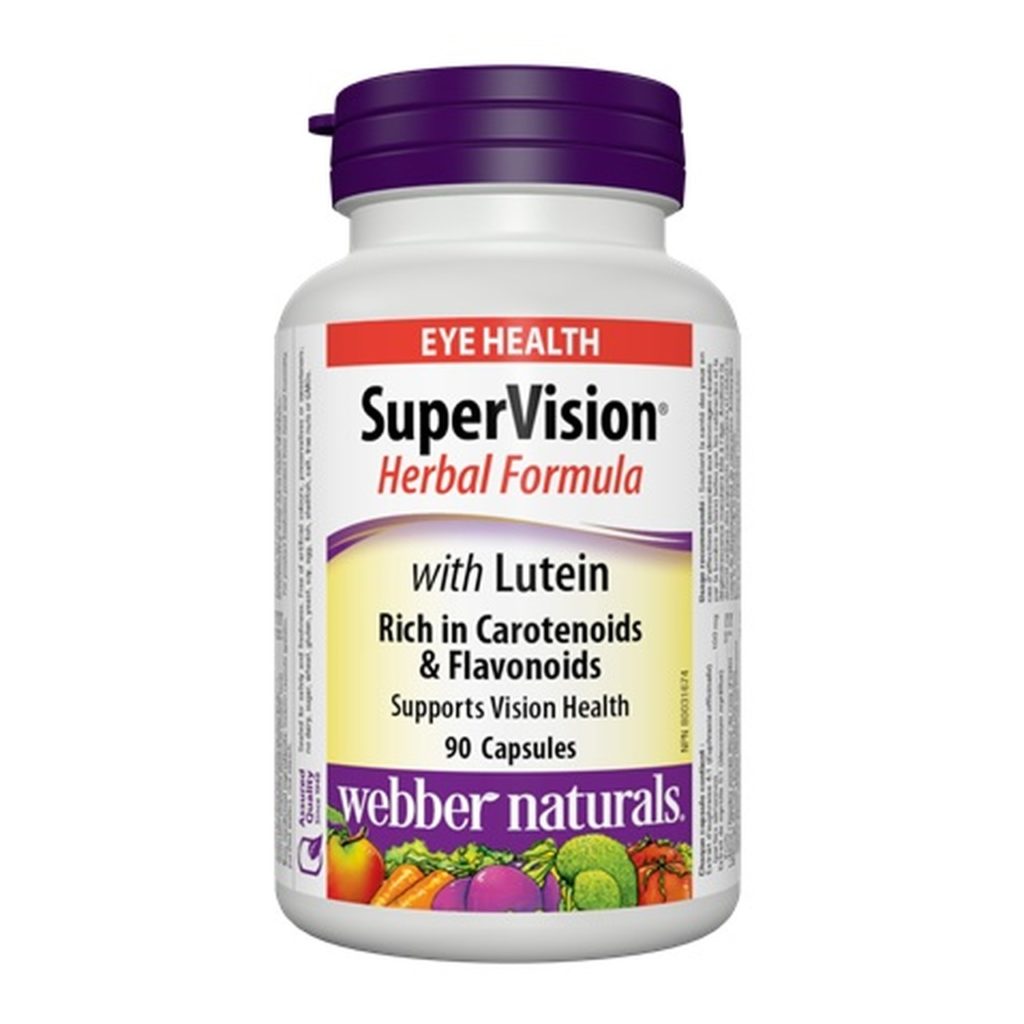 Some herbal ingredients enhance good eyesight. Webber naturals create this lutein product as a herbal improvement of the regular lutein supplement you know. Over the years, herbal extracts from plants like eyebright and bilberry are suitable for the eyes. Even carrots contain a type of carotenoid called Beta-carotene, which promotes vision. Webber naturals combine these ingredients in making this herbal masterpiece. Apart from being fortified with carotenoids and flavonoids, the blend in this product makes it rich in seven kinds of natural antioxidant ingredients. It works effectively in protecting the eye lens from sunlight and blue light. Adults with eye conditions can also use it to relieve eye fatigue and promote night vision. The Supervision Herbal Formula is also suitable for vegetarians. Adults are advised to take 3 capsules 2 times daily after eating. 
Webber Naturals - Blue Light & Dry Eyes | Lutein, Zeaxanthin & Omega-3 | 30 soft gels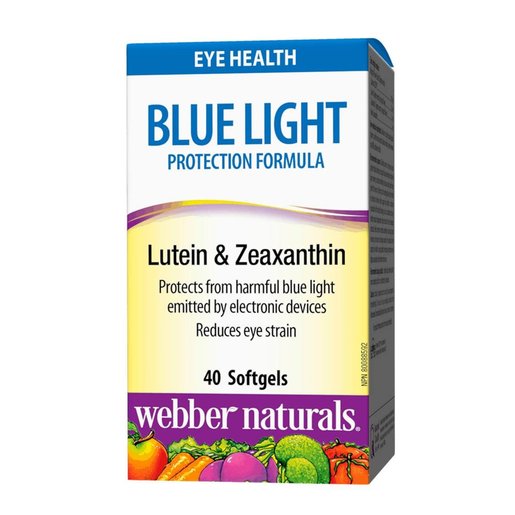 Webber's combination of lutein, zeaxanthin and omega-3 fatty acids makes this product especially suitable for adults due to its full range of benefits. First, the formula protects eyes from blue light from phones and computers. The product contains a lot of antioxidants, which can protect the retina and fight free radicals in the eyes. Second, the product contains fatty acids that are good for the eyes. The abundance of omega-3 fatty acids in the brain and eyes means that omega-3s can build up in the tissues of our eyes, helping to keep tears from evaporating from the eyes. Because of this, omega-3 fatty acids can be used to prevent chronic eye diseases such as dry eyes and vision loss.
Conclusion
Scientists believe that after the age of 40, the protective antioxidants inside our eyes begin to naturally decrease. So, as we age, it's a wise decision to get more antioxidants in food or supplement form. Lutein is an active antioxidant that helps the eyes absorb blue light and reduces free radical damage from harmful blue light hitting the retina.Zeaxanthin,Vitamin E ,Vitamin C andomega-3 fatty acidsetc. are effective antioxidants for the eyes. Lutein is found in green leafy vegetables such as spinach, kale, and greens; it is also found in animal products such as egg yolks. A daily 10 or 20mg lutein supplement is recommended to enhance vision and prevent eye problems.