There is an old adage which says, "An Apple a Day Keeps the Doctor Away." Many years ago, humans discovered that regular intake of colourful fruits and vegetables could promote a healthy lifestyle. Fruits and vegetables have many naturally occurring compounds with beneficial health effects. Some of these compounds include vitamins, carotenoids and, of course, anthocyanins. This article explains all about anthocyanins and how they protect our health against chronic diseases.
What are Anthocyanins?
Anthocyanins are a group of compounds naturally found in all tissues of higher plants. You can think of them as the pigments responsible for the red, blue, yellow and violet colours of some flowers and fruits. Currently, there are over 600 identified anthocyanins. In science, anthocyanins are classified under the class of flavonoids. Normally, these pigments protect plants against insect attacks and help to attract animals for pollination and seed dispersal.
However, several studies have shown that anthocyanins have high antioxidant activity and anti-inflammatory effects on the body. Today, the beneficial effects of anthocyanins are very many. Experiments have revealed that these pigments can reduce risk of heart diseases and improve vision. Red fruits such as blueberries and cranberries are among the main sources of anthocyanins. They can supply large quantities of this compound in a single meal. Experts also suggest that humans eat about 180–215 mg of anthocyanins in their diet daily.
Recently, anthocyanins have become of great interest to cosmetic and food manufacturers. This is because anthocyanins can be used to add vibrant colours to products and improve their overall appearance without any side effects.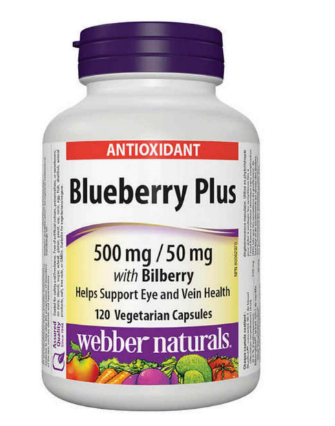 Food Sources of Anthocyanins
Berries
Berries are the main source of various anthocyanins within our diet. They contain amounts ranging around 300 mg/g in fresh weight. Examples of berries include: Strawberry, Black raspberry, Blueberry, Blackberry, Cranberry, Red raspberry, Bilberry, White currant and Black currant.
Flowers
Flowers are also rich sources of anthocyanins with high antioxidant power. Some common examples include carnations, tulips, and violets.
Cereals
Another important source of anthocyanins is cereals. For example, dark varieties of rice grains like black, blue and purple wheat barley have anthocyanins that play an important role in protecting health.
Vegetables
Vegetables like aubergines, beans, cabbage, radishes, and onions also have a good amount of anthocyanins.
Other Fruits and Wine
Some fruits such as figs and apples are also dietary sources of these pigments. In the same way, drinks such as red wine provide about 250-300 mg of anthocyanins per litre.
Health Benefits of Anthocyanins
Reduces Risk Of Heart Disorder
The anti-inflammatory and antioxidant effects of anthocyanins play a critical role in protecting against cardiovascular disease. A large body of evidence suggests that anthocyanins help fight free radicals in heart cells. These compounds could prevent the oxidation of cholesterol and minimize vascular dysfunction, which could cause heart disorders. Anthocyanins also promote the production of nitric oxide, a substance which helps to relax coronary arteries.
Reduces risk of Type I and Type II diabetes
Type I and Type II diabetes can be caused by low blood glucose, high insulin secretion and reduced insulin resistance in the body. Today, several studies now support that anthocyanins have powerful anti-diabetic effects. This makes them a perfect choice for treating pre-existing metabolic disorders.
Can manage Obesity
Anthocyanin-rich foods are usually low on fats and can be beneficial for body weight maintenance. If you are overweight, it could be best to choose anthocyanin rich foods and supplements products as much as possible.
Prevent Cancer
For over 30 years, hundreds of publications have suggested that anthocyanins and anthocyanin-rich extracts prevent cancer development. Experiments have revealed that these pigments prevent the growth of cancer cells from leukaemia, breast, prostate, uterine, lung, vulva, stomach, melanoma, and colon cancer.
Improves Memory and Vision
Anthocyanins can improve visual performance and reduce risk of eye diseases. Most experiments on cognitive brain functions indicated that the antioxidant role of anthocyanins increases neuronal signalling in the brain and improves glucose utilization. This way, they believe that these colourful pigments could Improve memory and offer potential protection against Alzheimer's and Parkinson's diseases.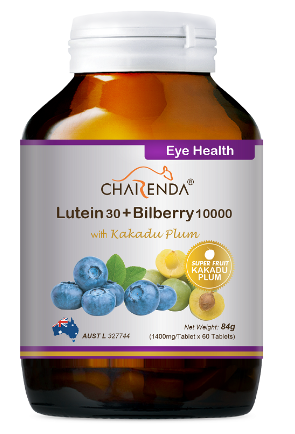 Anthocyanins in Supplements 
You are likely to see anthocyanins as a rich ingredient in dietary supplements. Due to its potent antioxidant effect, manufacturers add anthocyanins to supplement products to treat various diseases. This is because anthocyanins provide preventive work against the development of diseases and ageing process caused by free radicals. With conclusive research worldwide, one could consider an anthocyanin supplement for immune system boost, better vision, and improving cancer and cardiovascular diseases.  
Some examples of anthocyanin supplements include:
Webber Naturals - Blueberry Plus:  A high-potency antioxidant formula rich in anthocyanins for maintenance of eye health. It is designed to promote blood circulation in the eyes and protect against blue light damage. The product also offers quick relief for eye fatigue and dry eye.
Charenda – Lutein+Blueberry+Kakadu Plum: Anthocyanins and lutein are combined here to produce a strong antioxidant effect. Its formula protect eye from blue light and relieve eye from fatigue. Also enjoy increased immunity and disease protection.
Gogo Herbs is one of Hong Kong's fastest-growing online stores, providing customers with premium health and wellness products. We help customers with handpicked vitamins and minerals, herbal and functional food products that are pure and effective for overall health and wellness. Available supplements on the gogostore include quality products from some of the reputable health brands around the world. Our expert team selects each supplement for young and older adults living with mild or serious health challenges. All handpicked supplements are safe and legally certified.