Health experts are beginning to recommend the use of 100% organic products for daily cleansing and beauty. They are preferred because they are more effective and safer to use on the body and the environment. Today, Ausganica brings to your delight the blessings of organic and natural beauty and personal care products. Since 1997, this brand has offered a variety of products, including skincare, hair care, toothpaste, and essential oils. It is always good to be assured that your beauty products are safe and have zero side effects on your health. With Ausganica products, every family member can enjoy safe and effective products for their daily care.
This article introduces Ausganica as a brand. It also recommended some of its bestselling beauty and hygiene products for you to consider and kick-start your all-natural beauty regimen.
Related: Top 3 Swisse "Hair Skin Nails" Anti-Aging Supplements
Who is Ausganica?
Ausganica is a manufacturer of 100% natural and organic skincare, hair care, personal care and cosmetics products. The brand is based in Australia, where it is located on the world's largest certified organic farms. Moreen Liao founded this brand. She started as a lady who envisaged healthy, natural personal care using natural remedies and aromatics. So, in 1997, Ausganica was born. Since then, the brand has grown into a large family of aroma therapists, organic farmers and cosmeceutical experts.
Today, Ausganica is certified Grade A by Organic Growers Australia and HACCP. They are also certified by Australian Certified Organic (ACO) and the Organic Food Chain (OFC). Most of their popular products on the market include nourishing shampoos, conditioners, organic creams, and natural toothpaste. Etc.
Why Should I Choose An Organic Product?
Using chemical and synthetic products could harm your health without realizing it. Many chemicals used in personal care products contain carcinogens or cancer-causing ingredients. These are most commonly found in bubble baths, soaps, and toothpaste. Besides, many personal care products contain allergens or sensitive ingredients. When they are applied to the skin, they can cause the immune system to overreact, in an allergic reaction. Natural options like Ausganica products contain much higher percentages of natural herbs and aromatic ingredients that work for entire body care without side effects.
What Is Special About Ausganica Beauty and Hygiene Products?
This brand has multiple certifications to prove its products are pure and organic. Secondly, Ausganica produces its products from one of the best manufacturing lines in the industry. Their advanced facility enables them to uniquely combine organic plant-based ingredients and aromas into natural products that work on the body. Over the years, Ausganica has generated many positive reviews from happy customers. From what we gather, all its products are completely free from synthetic fragrances, minerals and colours. They contain no sulphates, parabens or harsh ingredients. 
5 Top best-selling Ausganica Beauty and Hygiene Products 
A complete natural choice and anti-greying shampoo for the hair. The product features a unique formula of 9 special natural organic ingredients. Enjoy a sweet rose aroma when it thoroughly cleanses the hair, leaving it moisturized, shiny and soft. The special ingredients included also stimulate hair growth and prevent irritation for sensitive scalp.  
This is the perfect conditioner for anyone who wants to give their hair a majestic treatment after wash. Its unique formula blends several organic gems like healing amla, hops, papaya extracts, itsea cubeba, petitgrain, and rosemary oils. Finally, the benefits are just amazing. Enjoy fuller hair and volume. Regular use of this conditioner detangles hair and adds weightless bounce. The herbal blend also helps to keep hair strong and long-lasting. After shampooing, apply a small amount through hair evenly and leave for 2 minutes before rinsing.
A magical face and skin oil designed for all-day youthful radiance and glow. It is power packed with 100% organic and natural ingredients that can effectively smooth rough skin and reduce wrinkles, scars and moles on the face. The product is suitable for babies and anyone with dry, sensitive or oily skin.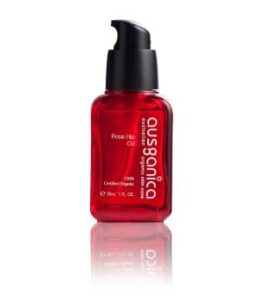 Bask in confidence and health with this delicate wash for women's most sensitive areas and skin. A must-have product designed to give a pleasant bathing experience. This intimate wash contains organic Ingredients like Sage, Palmarosa and Tea Tree oils. These ingredients are specially added to give wash a potent purifying and natural barrier function. Other botanicals like Australian native Daisy Extract, Aloe Vera, Bergamot oil and Rose Hip Oil are also included to soothe and help remove odours and itchy discomfort. Using this product is also easy. Only take a small amount, and massage gently to a lather using hands or a soft cloth. Apply to private areas; rinse thoroughly.
A powerful face cream that restores natural glow with plenty anti-ageing benefits. The cream is recommended for people with dark facial spots and rough skin, which may be caused by weather conditions. Powerful ingredients like rose hips and palm amino acid regenerates skin, smooth fine lines, and energize skin. Prolonged use makes skin firmer, fresher and younger.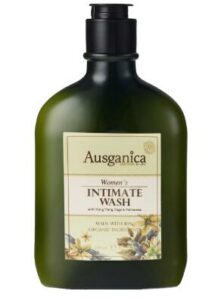 Gogo Herbs is one of Hong Kong's fastest-growing online stores, providing customers with premium health and wellness products. We help customers with handpicked vitamins and minerals, herbal and functional food products that are pure and effective for overall health and wellness. Available supplements on the gogostore include quality products from some of the reputable health brands around the world. Our expert team selects each supplement for young and older adults living with mild or serious health challenges. All handpicked supplements are safe and legally certified.