Swisse vitamin C supplements are becoming a unique choice on the market. The Swisse brand is one of Australia's popular brands making a huge impact in the supplement industry. For over 50 years now, this brand has been committed to bringing premium wellness solutions to millions of its customers. Apart from being a top innovative brand, Swisse sources natural and only herbal ingredients in its products. They also use state-of-the-art pharmaceutical-grade equipment and technology in the manufacturing process. Like some brands, Swisse uses the highest grade binding agents in all their tablets without artificial colouring or dyes. Today, this brand has over 200 products available in over 12 countries globally.
This article highlights a bit about vitamin C and how it promotes health. It also offers reasons why you should consider Swisse vitamin C supplements next time you shop for vitamin C products.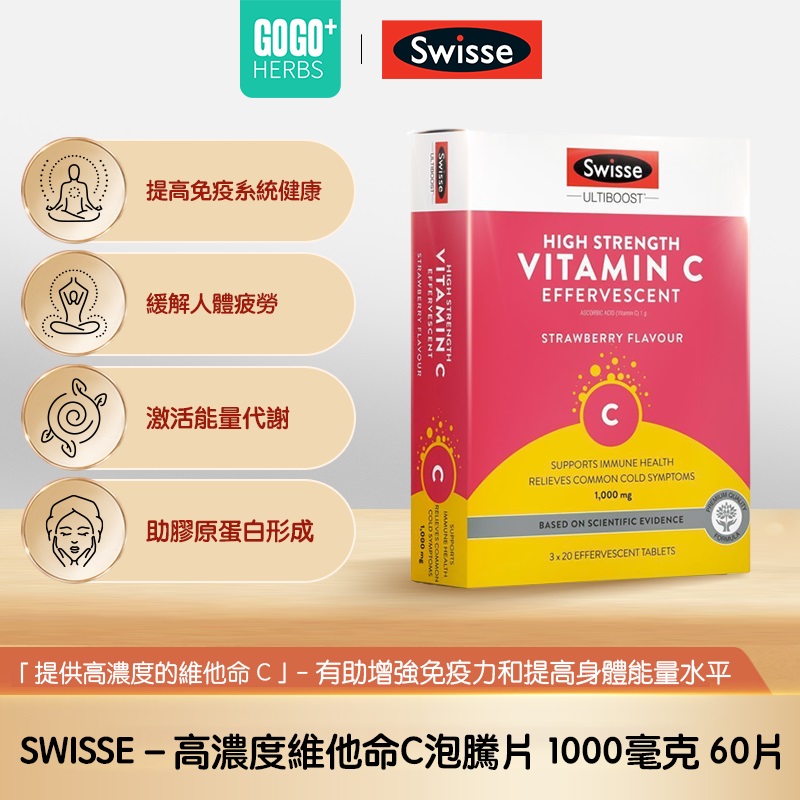 What is vitamin C?
Vitamin C (ascorbic acid) is a water-soluble vitamin, which means our bodies cannot store it, so in order for us to develop and grow properly, we need a constant supply of vitamin C every day. Vitamin C is also known for helping to fight off colds because it is a powerful antioxidant that neutralizes potentially harmful organisms and boosts the immune system. It also promotes healthy teeth and gums, enhances dietary iron absorption, promotes wound healing and strengthens blood vessel walls.
Fruits and vegetables contain high concentrations of vitamin C, however, it is possible for the body to become low in vitamin C. Vitamin C deficiency may cause bleeding gums, tooth loss, anemia, swollen joints, loss of appetite and poor wound healing. The above problems usually occur in the elderly, hospitalized patients, and people with dietary restrictions. These people are often susceptible to infection and have slow wound healing.
Why Should I Consider Swisse Vitamin C Supplements?
Swisse produces its vitamin C products from raw materials used in recent research. Using latest technology, the Swisse manufacturing team spends countless hours making sure that the amounts of each ingredient mirror the scientific data on their product label. This way, customers are guaranteed that each Vitamin C product contains the optimal amounts of every nutrient. Secondly, Swisse vitamin C products are formulated for freshness and maximum absorption. For example, the sweet flavouring option like the Swisse - Kids Immune Health tablets and Swisse - Vitamin C + Manuka Honey chewable tablets are designed to make getting healthy convenient and fun for the entire family. Finally, each Vitamin C product is double-tested for purity to avoid any interactions or toxicity.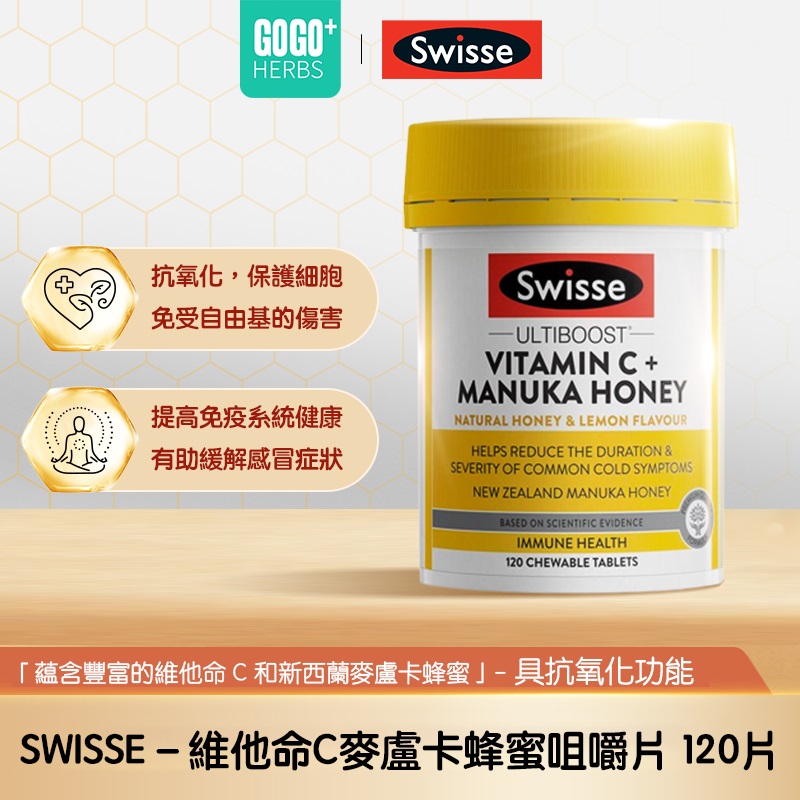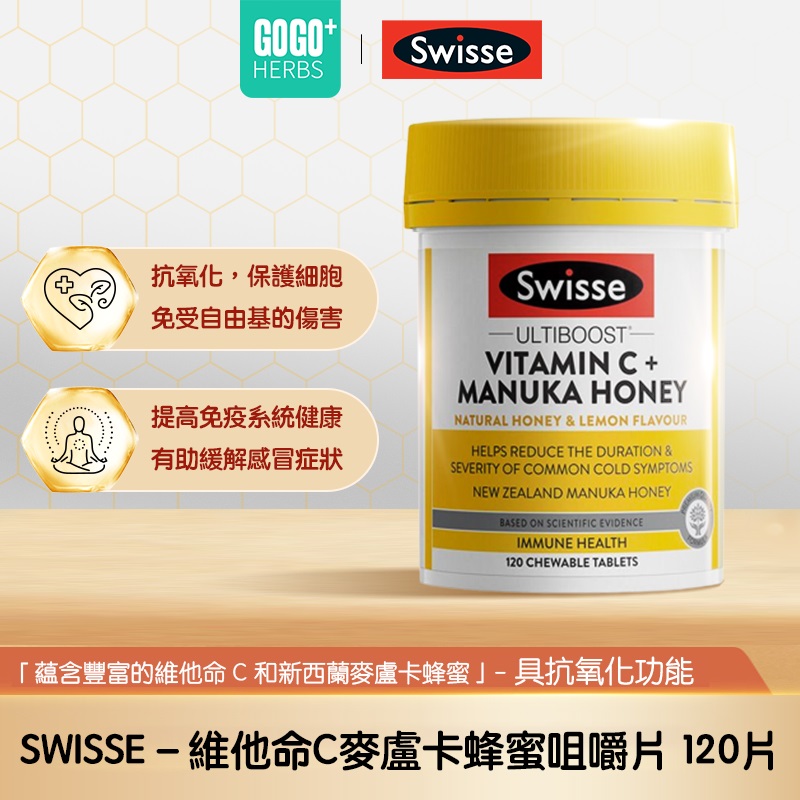 Some Popular Swisse Vitamin C Products 
Swisse - High Strength 1000mg Vitamin C: A high-bioavailable and pure Vitamin C for adult health. Swisse's infusion of only 1000mg is strategic to guarantee optimum benefits like immunity support and improved energy without any side effects. Enjoy a strawberry aftertaste when you take each quick-dissolving tablet daily.
Swisse Ultiboost Vitamin C + Manuka Honey: A delicious treat sweetened by manuka honey and lemon flavour. With this product, teenagers can enjoy 500 mg of Vitamin C to treat common cold symptoms and supports immune system health. Teenagers are instructed two tablets daily to supply a complete body dose of 1000mg for maximum benefits. 
Swisse - Kids Immune Health Chewable Tablets: This product is a fun choice for children to enjoy sweet, chewable treats while maintaining their health. Rich in Vitamin C 250 mg and zinc, this choice supports your child's immune system health and protects them against disease. The product also helps kids absorb enough iron from their food to grow healthily. Parents can expect a naturally delicious and 99.9% sugar-free intake from each chewable tablet. Children 2-8 years are instructed to chew one tablet daily, while kids between 9-12 years should chew two tablets during or immediately after a meal.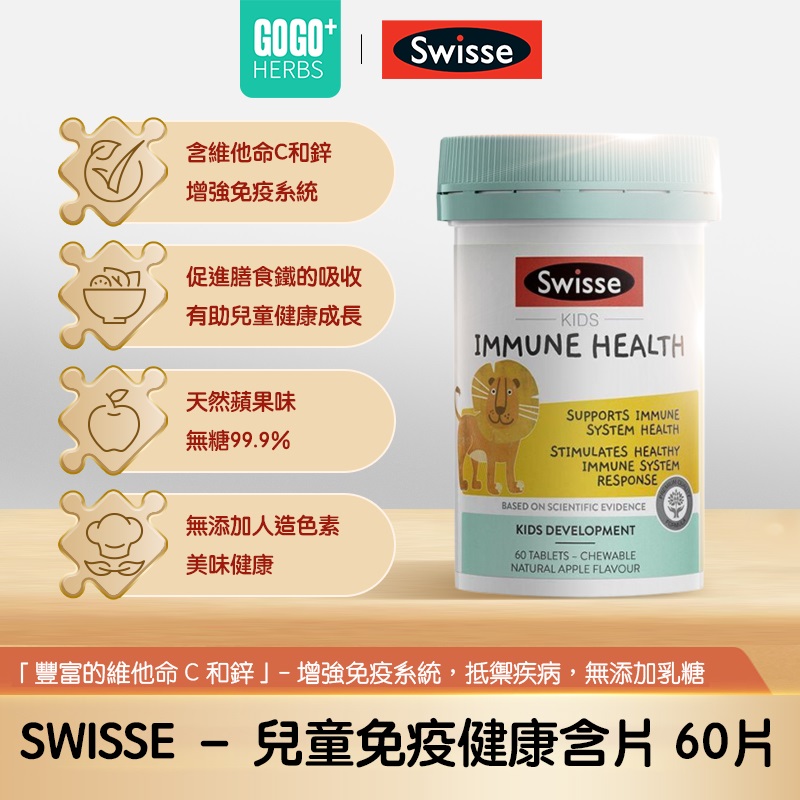 Conclusion
Vitamin C is an essential nutrient for every member of the family. As a good source of antioxidants, Vitamin C reduces free radical damage to body cells and supports general health and wellbeing. Using vitamin C supplements for treatment has been recommended by many research studies. However, It is best to choose your vitamin C supplement from a tried and true brand with premium products to enjoy this opportunity. With good dosage precision, purity and natural ingredients, Swisse Vitamin C supplements are worth considering on the market. Their vitamin C products are available in capsules, syrup, and chewable tablets.
Gogo Herbs is one of Hong Kong's fastest-growing online stores, providing customers with premium health and wellness products. We help customers with handpicked vitamins and minerals, herbal and functional food products that are pure and effective for overall health and wellness. Available supplements on the gogostore include quality products from some of the reputable health brands around the world. Our expert team selects each supplement for young and older adults living with mild or serious health challenges. All handpicked supplements are safe and legally certified.
Related Products: