Procumin is an Australian brand offering various dietary supplements to support overall health and well-being. Their products are designed to support immune system health, joint health, and other aspects of wellness. Procumin supplements are (Good Manufacturing Practice) GMP certified and are made using only high-quality ingredients. Some key ingredients used in Procumin supplements include Habbatus Sauda (black seed oil), turmeric, milk thistle and lots more. This brand is also approved by the Therapeutic Goods Administration (TGA) in Australia. 
While some of Procumin products are specific to the Hong Kong market, they can be easily purchased online and shipped internationally. In summary, Procumin is a reliable brand for anyone looking for high-quality, natural dietary supplements. 
Related: BRAND REVIEW : INTRODUCING PGUT PROBIOTICS BY BIOMED
PROCUMIN SUPPLEMENTS: WHAT ARE CUSTOMERS SAYING? 
Customers have reported positive results after using Procumin supplements, such as reduced pain and inflammation, improved digestion, and boosted immunity. However, some customers have reported that the supplements can be a bit pricey compared to other brands in the market. In general, Procumin appears to be a reputable brand that offers quality supplements. It's also important to do your research and consult with a healthcare professional before adding any new supplement to your regimen.
TOP-SELLING PROCUMIN SUPPLEMENTS
PROCUMIN's Liver and Hangover Formula is designed to support liver function and reduce the symptoms of hangovers. Each bottle contains 30 capsules, each containing a unique blend of natural ingredients, including milk thistle, turmeric, and habbatus sauda (black seed oil). These ingredients work together to detoxify the liver, reduce inflammation, and prevent hangover symptoms like headache and nausea. PROCUMIN's Liver and Hangover Formula comes highly recommended by customers and is a great addition to your daily routine, especially if you consume alcohol regularly. The product is free from common allergens like gluten and dairy.
Benefits
- Protects Against Alcoholic and Non-Alcoholic Damage
– Detoxifies The Liver and Promotes Metabolism
– Enhances Immunity and Physical Strength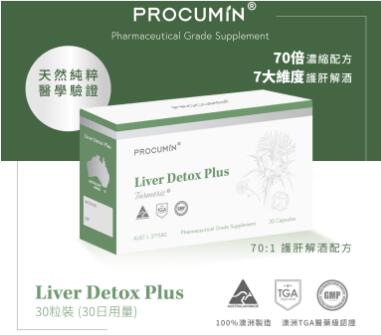 The Procumin fast-acting premium joint formula can help you return to the activities you love without discomfort. It is made with research-approached joint ingredients like curcumin, glucosamine and chondroitin. These powerful ingredients are combined to improve joint function, reduce inflammation, and alleviate joint pain and stiffness. This supplement is highly recommended by happy customers with arthritis or other joint-related issues.
Benefits
– Features A Super Effective 4-In-1 Unique Complex Concentrated Formula.
– Provides Nutrition for Bones and Joints.
– Enhances Bone Strength.
– Lubricates Joints and Prevents Stiffness.
The Procumin – Eye Care Formula is perfect for people who wish to keep their eyes healthy, clear, and bright. This product is particularly suitable for people who drive for hours or watch LED screens for long periods. Its formula features a unique blend of turmeric, vaccinia fruit, marigold, and vitamin C, providing four-fold protection to your eyes. These nutrients are essential for maintaining healthy vision and preventing age-related eye degeneration. With regular use, PROCUMIN's Eye Care Formula could promote blood circulation in the eye, improve vision, and eliminate fatigue. 
Benefits
– Promotes Blood Circulation in Eye Capillaries.
– Improves Vision.
– Reduces Eye Fatigue for Drivers and Readers.
This product is ideal for those concerned about uric acid and joint discomfort. Having too much urine in the body can cause joints to become inflamed. As a solution, Procumin designs this product with an impressive 5,000mg of high-content celery seed alongside specially formulated turmeric, cherry and other antioxidant compounds. This allows it to promote the excretion of urine and relieve the liver effectively. With this product, you can experience the natural power of turmeric in reducing uric acid levels.
Benefits
– Promotes Urine Excretion.
– Reduces Liver Stress.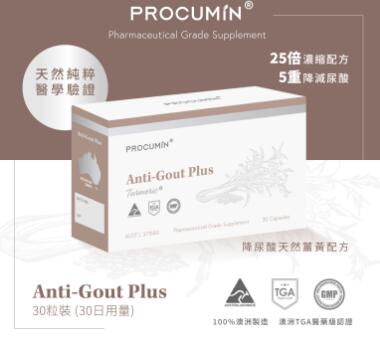 Procumin Crystal Light, Skin Whitening Pills are designed to give you radiant and glowing skin. These pills are made with a special formula blend of natural ingredients, such as Celery seeds, alfalfa herb and Vitamin C, that work together to reduce melanin production and lighten skin tone. These natural ingredients promote youthful-looking, plump skin by improving elasticity and hydration. With regular use, you can expect to see noticeable results, including brighter, more even skin tone, reduced dark spots, and improved skin texture. 
Benefits
– Lightens Skin Tone
– Anti-wrinkle effects
– Improve skin elasticity
– Reduce melanin production
GogoHerbs is one of Hong Kong's fastest-growing online stores, providing customers with premium health and wellness products. We help customers with handpicked vitamins and minerals, herbal and functional food products that are pure and effective for overall health and wellness. Available supplements on the gogostore include quality products from some of the reputable health brands around the world. Our expert team selects each supplement for young and older adults with mild or serious health challenges. All handpicked supplements are safe and legally certified.