Holista is a Canadian health supplement brand that offers high-quality and effective dietary supplements. Since it was established, Holista has successfully grown into a brand recognized for its pure and effective herbal products. What sets Holista apart is its focus on family health. The brand understands that the well-being of your family matters the most, which is why they go above and beyond to deliver natural and herbal products that enhance health and promote vitality.
However, Holista's commitment to health doesn't stop at supplements. They also offer a range of creams and topical products that are uniquely formulated with natural and hypoallergenic ingredients. These products are designed to be gentle yet effective, catering to your family's skincare needs. 
Holista Enhances Health with Superior Quality
One of the key strengths of Holista is its dedication to sourcing top-quality ingredients. To provide customers with the purest and most effective supplements, the brand carefully examines and tests its products at every stage, from initial formulation through blending, processing, manufacturing, and packaging. 
Utilizing advanced techniques such as high-performance liquid chromatography (HPLC) and atomic analysis, Holista's scientists rigorously test every batch of raw material before incorporating it into their supplements.
Holista Products Are Covered by Strong Quality Assurance
Quality assurance is at the heart of Holista's operations. From the ground up, the brand ensures that its processing and manufacturing facilities and laboratories adhere to the highest standards. This reflects its compliance with Canadian GMP guidelines, Health Canada regulations, and stringent nutraceutical quality standards.
Holista Prides Itself in A Competent Team of Experts 
Uncompromising research is another hallmark of the Holista brand. Their products are backed by a team of scientific experts who ensure that each formulation contains optimal levels of key compounds proven to contribute to improved health and beauty. 
Related: Supplement brands of Canada
Some Recommended Products by Holista
The Extra Strength Liver Formula is a powerful supplement that promotes liver health and helps alleviate digestive disturbances. Its extra strength milk thistle extract is a highly concentrated formula containing the equivalent of 7500mg of milk thistle herb, standardized to 60% of silymarin, the herb's most active component.
Milk thistle has been used as a traditional herbal medicine to protect the liver and relieve digestive disturbances. Look no further if you're looking for a natural solution to improve liver function and overall digestive health. This Extra Strength Liver Formula is a great option.
Benefits
— A Tried-And-True Liver Protectant
— Help Relieve Digestive Disturbances
— Standardized To 60% Of Silymarin, Milk Thistle's Most Active Component
— Each Softgel Contains 250 Mg Of 30:1 Milk Thistle Seed Extract, Equivalent To 7500 Mg of Raw Herb
— Easy-To-Swallow Softgel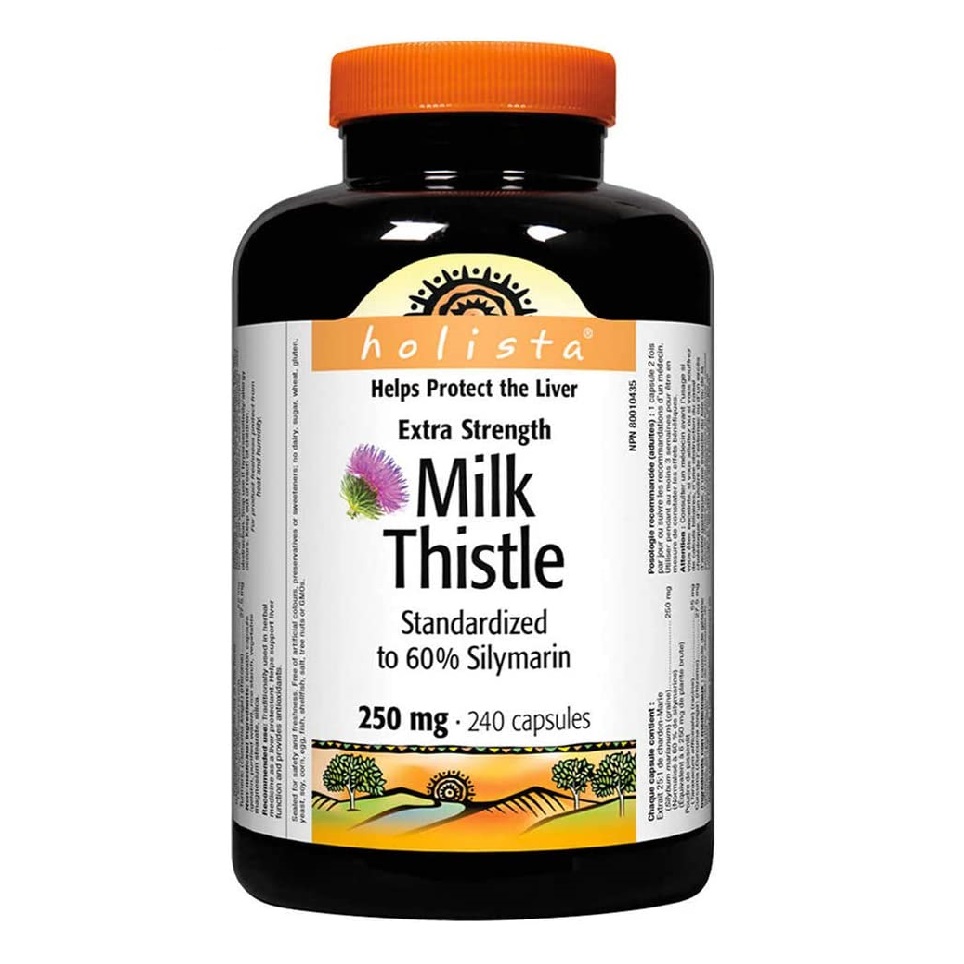 The Holista's Bee Propolis is made with superior quality bee propolis collected by honey bees. Rich in naturally occurring vitamins, minerals, amino acids, and bioflavonoids, bee propolis, has been praised for its healing properties for centuries. As an antioxidant and natural antibiotic, it helps maintain and improve overall health. 
Each capsule contains 500mg of premium bee propolis. Using Holista's High Concentration Bee Propolis is a natural and effective way to support a healthy lifestyle.
Benefits
— Contains 500 Mg of Superior Quality Bee Propolis
— Rich in Antioxidant for the Maintenance of overall Health
— Sourced From the Bee Hive of The Honey Bee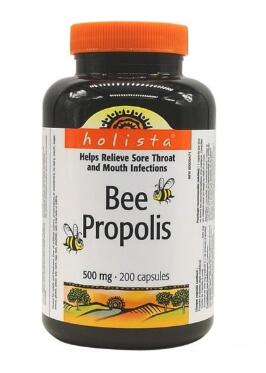 3.Holista – Glucosamine Chondroitin Double Strength 500/400 Mg
The Double Strength capsules are specially formulated to relieve joint pain, stiffness, and osteoarthritis-related inflammation. Its formula provides 500mg of glucosamine sulfate and 400mg of chondroitin sulfate in each capsule. This dose is sufficient to protect against the deterioration of cartilage and promote overall joint health. It will also help to maintain healthy cartilage and cushion the joints with nutrient-rich fluid for optimal joint function. This product is also free from artificial preservatives, colours, flavours, and wheat or yeast, making them suitable for all. 
Benefits
— Features providing 500 mg glucosamine sulfate and 400 mg chondroitin sulfate in each capsule
— Effective relief for joint pain associated with osteoarthritis
— Protects against cartilage degeneration
4.Holista – Organic Coconut Oil
Holista Organic Coconut Oil is a versatile and nourishing all-natural moisturizer made from premium fresh raw organic coconuts. Enjoy the sweet scent of coconuts while providing lasting deep moisture from its food-grade oil properties. The Coconut Oil used in this product is cold-pressed, unrefined, and contains no parabens, SLS, petroleum, synthetic fragrances, or phthalates.
This moisturizer leaves zero greasy residue and is perfect for all skin types. The formula provides complete nourishment to keep your skin and hair looking healthy and vibrant. 
Benefits
— 100% natural skincare 
— Made from premium fresh raw organic coconuts
— Food-grade oil and nourishing superfood for skin 
Conclusion
Holista is a brand that offers natural and effective supplements and topical products. You can have complete confidence in their consistent quality and reliability, knowing that your well-being and that of your loved ones are in good hands.
GogoHerbs is one of Hong Kong's fastest-growing online stores, providing customers with premium health and wellness products. We help customers with handpicked vitamins and minerals, herbal and functional food products that are pure and effective for overall health and wellness. Available supplements on the gogostore include quality products from some of the reputable health brands around the world. Our expert team selects each supplement for young and older adults with mild or serious health challenges. All handpicked supplements are safe and legally certified. 
Related Products: