G-NiiB (GenieBiome Innovative Ingredients and Biologics) is a brand of probiotic and dietary supplements developed by GenieBiome, a biotechnology company based in Hong Kong. This brand offers a range of supplements for immune system support, gut health, and other aspects of wellness for the Asian population. G-NiiB supplements contain patented strains of probiotics specifically designed to support and balance the gut microbiome of Asians. All their products are vegan, non-GMO, and free from gluten and artificial additives.
Overall, this brand is a reliable choice for those seeking high-quality, science-backed probiotics and dietary supplements.
What Is Special About G-NiiB Supplements?
<a href="" >G-NiiB supplements have been gaining popularity due to their innovative approach towards gut health. Firstly, G-NiiB supplements are made using natural and clinically tested ingredients. Their supplements contain active ingredients like probiotics, prebiotics, and other bioactive compounds that support gut health and immunity. 
Secondly, GenieBiome uses advanced metagenomics research and big data analytics to formulate its supplements and ensure their effectiveness. Currently, they are building the world's largest microbiome database on Chinese and Asian populations. They also collaborate with the Chinese University of Hong Kong and other research institutions around the world to advance their microbiome research. 
Thirdly, the company uses microencapsulation technology to encapsulate the probiotics and protect them from deterioration.
Related: BRAND REVIEW : INTRODUCING PGUT PROBIOTICS BY BIOMED
Recommended G-NiiB Supplements
The G-NiiB - M3xtra Pro Intestinal Care formula is designed to optimize intestinal health using natural live probiotics. Its formula is designed to repel stubborn bacteria in the intestines. This allows it to reduce gastrointestinal sensitivity, constipation, diarrhoea, and other intestinal discomforts. The product is suitable for anyone, especially professionals who require maximum performance from their digestive system. It is also easy to take and produces fast and long-lasting results.
Benefits:
- Supported By the Scientific Research of The Chinese University of Hong Kong.
– Features Italian Patented Antibacterial Technology.
– Relieves Gastrointestinal Sensitivity, Constipation, Diarrhea and Gastrointestinal Discomforts.
– Ideal For Anyone Looking to Maintain Their Gut Health.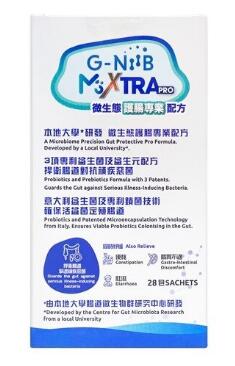 The G-NiiB Immune + Probiotics is your ideal immunity partner, supporting your overall health and daily wellness. This supplement's 3+3 natural live probiotics and prebiotic golden ratio formula is specially made for Asians. The three precise prebiotic combinations provide suitable nutrition for bifidobacterial and promote the growth of beneficial intestinal bacteria. 
Benefits:
- Supported By the Scientific Research of The Chinese University of Hong Kong.
– Features Italian Patented Antibacterial Technology.
– Balances Intestinal Microecology and Enhances Immunity
– Features A 3+3 Natural Live Probiotics and Prebiotic Golden Ratio Formula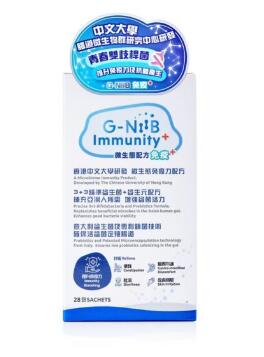 Choose the G-NIIB – Immunity Pro Immunity Professional Formula and experience a boost in your intestinal well-being. Clinical data has shown that the natural bacteria in this product can easily settle in the intestinal tract. This will restore microecological imbalances and strengthen immunity. Choose this product and experience a boost in your overall well-being.
Benefits:
– PRECISE formula, specially designed for Asians
– Contains natural strains and prebiotics with high-temperature resistance 
– Restores micro-ecological imbalance and strengthens immunity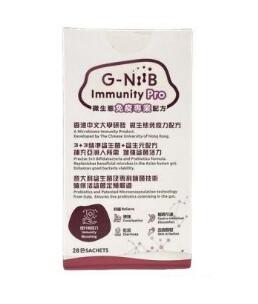 GogoHerbs is one of Hong Kong's fastest-growing online stores, providing customers with premium health and wellness products. We help customers with handpicked vitamins and minerals, herbal and functional food products that are pure and effective for overall health and wellness. Available supplements on the gogostore include quality products from some of the reputable health brands around the world. Our expert team selects each supplement for young and older adults with mild or serious health challenges. All handpicked supplements are safe and legally certified.