Resveratrolis a compound found in red grapes and other fruits and vegetables. It is a polyphenolic compound produced by plants when they are injured or infected by fungi. It is not only beneficial to plants, but also beneficial to the human body. In recent years, resveratrol has received a lot of attention for its potential health benefits. It is an antioxidant that protects cells from damage. Plus, resveratrol may help prevent blood clot formation and maintain cardiovascular health. Resveratrol is available in supplements, but we can also get it from food.
What Are The Sources Of Resveratrol? 
-The primary sources of resveratrol are the roots and skins of red grapes.
-It's also found in other fruits and vegetables like blueberries, cranberries, and peanuts.
-Resveratrol can also be found in red wine. However, the amount varies depending on the type of grape used, the wine-making process, and other factors.
-It is also found in the roots and leaves of Japanese knotweed.
Related: 4 CRANBERRY SUPPLEMENTS YOU CAN USE TO PREVENT URINARY TRACT INFECTIONS (UTIs)
Health Benefits of Resveratrol
According to numerous studies, resveratrol has a lot of health benefits that make it one of the most powerful antioxidants out there. Here are 8 health benefits of resveratrol that are supported by science.
1.Resveratrol Is A Powerful Antioxidant
Resveratrol is a polyphenol antioxidant. When consumed, it helps scavenge harmful toxins and byproducts that can damage cells, leading to inflammation.
2. Resveratrol May Support Heart Health
The polyphenols in resveratrol support heart health by reducing oxidative stress, two of the leading risk factors for heart disease. In one study, resveratrol supplementation improved blood vessel function and reduced markers of inflammation. And another study showed that resveratrol supplements may also improve heart health.
3.Resveratrol May Help Lower Blood Pressure
Multiple studies have shown that resveratrol supplements may help stabilize blood pressure and maintain cardiovascular health.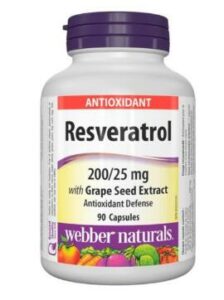 4. Resveratrol May Help Improve Brain Function
Resveratrol may help improve brain function and protect against age-related cognitive decline. One study found that resveratrol improved memory and learning in mice. Another study found that resveratrol supplementation improved mental function in older adults.
5. Resveratrol may help stabilize blood sugar
A number of studies involving resveratrol supplements have found that resveratrol may help stabilize blood sugar, suitable for people who are concerned about blood sugar and improve health.
6. Resveratrol May Help Extend Life
Resveratrol has been shown to extend the lifespan of various animals, including yeast, worms, fish, rats and mice. One study observed that people who consumed more resveratrol in their diet lived longer than those who consumed less.
7. Resveratrol May Help Promote Weight Loss
In an animal study, resveratrol supplementation helped reduce weight gain, and fat accumulation in rats fed a high-fat diet.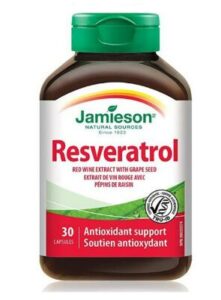 Recommended Resveratrol Supplements You Should Try
– Natural Antioxidant with Anti-Aging Effects
– Smooth Wrinkles and Pigmentation, Keep Skin Tender and Elastic
– Restrict Calorie Absorption, Control Weight and Enhance Heart Function
- A potent blend of red wine extract fortified with European grape seed to provide natural antioxidant support - Help anti-aging and maintain cardiovascular health
GogoHerbs  is one of Hong Kong's fastest-growing online stores, providing customers with premium health and wellness products. We help customers with handpicked vitamins and minerals and herbal and functional food products that are pure and effective for overall health and wellness. Available supplements on the gogo herbs store include quality products from some of the reputable health brands around the world. Our expert team selects each supplement for young and older adults with mild or serious health challenges. All handpicked supplements are safe and legally certified.
Related Products: