Office work can be very stressful and damaging to health. Most office workers face the challenge of waking up very early for work and returning very late. Even at the weekend, they hardly have time to prepare a good meal, practice exercise and have a quality sleep. This article recommended some health supplements that can help workers do their work and maintain a healthy lifestyle.
Health Challenges Faced By Office Workers
Poor Diets
The greatest challenge faced by the working class is lack of time. Most office workers lack time to go shopping and prepare a proper meal for themselves. Due to this reason, they always eat fast foods and junks with inadequate nutrients. Good food is needed in the body to function properly. When the body lacks essential nutrients, it will suffer poor growth, weak immunity and bad moods.
Stress and Fatigue 
The task of most office workers can be very demanding. Each day, some workers have to finish a high amount of workload before they go home. Stressing the body without quality rest can cause fatigue. In most cases, the body may break down with little strength carry on. Fatigue also affects the mind. It can cause someone to lack creativity or mental capacity to do a job.
Office Pressure 
The workplace can also create stress for office workers. Sometimes they have to deal with customers who are trying to make things difficult, and they have to work extra overtime to get the day's work done. Office stress can take a toll on a person's mental health and can affect blood pressure levels and emotional well-being.
Lower Back Pain
Some office workers sit on a chair for long hours while doing their job. In this case, office workers who do not exercise will experience back pain, neck pain and even weight gain.
Eye Pain
You may wonder why people who look at the computer screen for long hours experience pain in their eyes. Siting it in front of the computer can cause eyestrain. The blue rays from a computer screen can penetrate the eye all the way to the retina. This problem is also called "Computer Vision Syndrome." Some symptoms of eyestrain include sore or irritated eyes and difficulty focusing.
Recommended Supplements For Every Office Worker
Centrum - Men Complete Multivitamin Tablets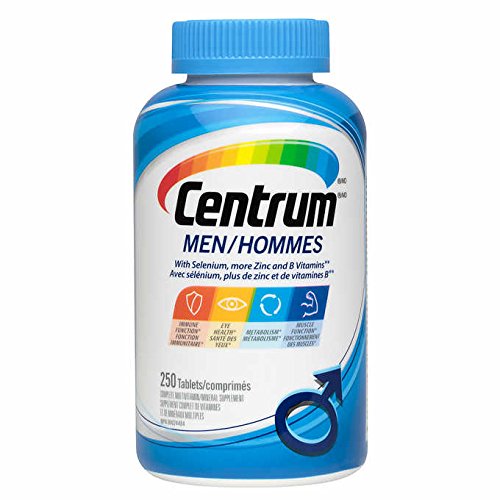 Centrum offers this supplement to support the men's body with vital nutrients. Since men are more physically active, they will need enough energy to do their daily work. The multivitamin has about twenty-three vitamins and minerals like Vitamin C, Vitamin A, Zinc and Folic Acid. Taking this type of multivitamins supports men's immunity. They also supply the body with any vitamin that they lack in their food.
The Complete Women Multivitamin helps women to supplement daily nutrition need. Women need vital nutrients and minerals for energy and to fight against ageing. The Centrum Women e Multivitamin support bones, teeth, eyes, skin and heart health in women. It also contains twenty-three vital vitamins and minerals like Beta-carotene, Iron and Vitamin A.
Jamieson-Natural Vitamin B Complex (225 Capsules)
The vitamin B family includes 8 types of vitamins B1, B2, B3, B5, B6, B7, B9, and B12, collectively referred to as B complex vitamins. Vitamin B can help the body relieve stress and regulate mood. In addition to stress relief, this product supports heart, nervous system, skin, hair, liver and muscle health.
Webber Naturals Omega-3 Softgels| 900mg
Omega-3 fatty acids help improve heart rate and maintain healthy vision. If office workers do not regularly eat foods rich in omega-3, it may affect blood pressure levels. The ingredients EPA and DHA in this product help control blood clotting and may help regulate the pumping function of the heart.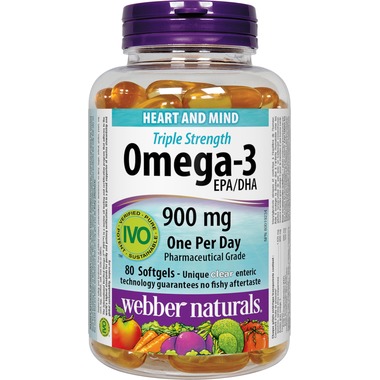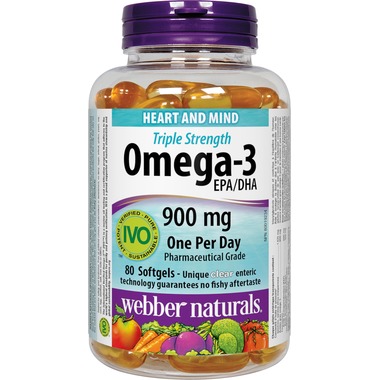 Webber Naturals - Blue Light & Dry Eyes Protection formula
This supplement is a must-have for office workers who spend long hours looking at a computer screen. The product combines three essentials eye-promoting nutrients (lutein, Zeaxanthin, and Omega-3) to help relieve dry eye and eye strain. Officer workers can take one capsule daily to strengthen their eye function and maintain sharp eyesight.
Webber - Extra Strength Melatonin 5mg 300 Capsules
Ideal for office workers who have trouble falling asleep at night, this supplement helps to replenish melatonin and regulate sleep. A good night's sleep can help reduce stress and improve your mood. The product is completely organic and non-addictive, just 1-2 pills can put a person to sleep within half an hour.
Kirkland Signature – Glucosamine & Chondroitin & MSM soft gel
Office workers who sit and work for a long time every day may suffer from low back pain and cervical spine pain. This supplement is effective for improving joint mobility in the body, it can reduce joint pain, stiffness and swelling problems. The product contains 3 formulas that are widely used for joint support - Glucosamine, Chondroitin and MSM.