Usually, a man's life is a masculine one. Men are created to be strong, virile and active. Almost every man wants to "feel or be stronger", "increase energy", "burn fat or prevent fat build-up", "reduce recovery time", "improve sleep", "improved vascularity", "promote healthy ageing", and "improve bones and joints". Secondly, Sexual health is very important for every man. For instance, did you know that testosterone production in a man's body peak during early adulthood, and then begin to drop after the age of 30? The male body can decline due to ageing and some other factors too.
As a man, the first step to keeping fit is knowing about your health. Unfortunately, most men do not know that their body requires specific health needs to function properly. This is why men tend to develop serious health problems and a shorter life span compared to women. Interestingly, there is research that suggests that men engage in less regular health check-up visits than women. Indeed, men's health is a unique field. Taking some of the best vitamin supplements for men can also help them in their fitness journey. This article hopes to explore some of the health care products and supplements for men's general health. Among our recommended products is some of the best multivitamin for men over 60. Seniors and retirees can consider using these rich vitamins and minerals products to maintain their health.
Webber Naturals - Super Prostate Softgels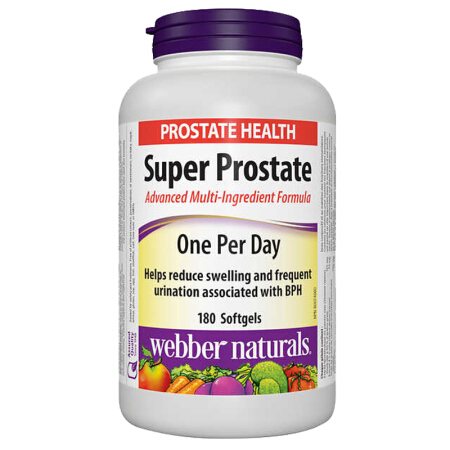 Swollen Prostate has become a prevalent problem challenging men's health. Luckily, there is some premium formula designed for maintaining men's prostate health. This Webber Naturals - Super Prostate is a perfect example. The Prostate acts as an essential part of the male reproductive system. It stimulates fertility in men and also helps them to switch between ejaculation and urination easily. Naturally, as men grow older, their Prostate can become larger in size. This condition can cause painful symptoms like difficulty in peeing. So, Webber Naturals released this product as a rapid solution to men with prostate problems. The Webber Naturals - Super Prostate combines various natural ingredients like pumpkin oil and tomato extract into one unique formula. This natural mix has been specifically observed to reduce prostate swelling and prevent frequent urination. Taking this supplement also enhances energy and improves fertility in men. Adult males are supposed to take just one capsule per day to enjoy its health benefits fully.
Swisse – Ultiboost Men's Foremost Health Formula 50 Capsules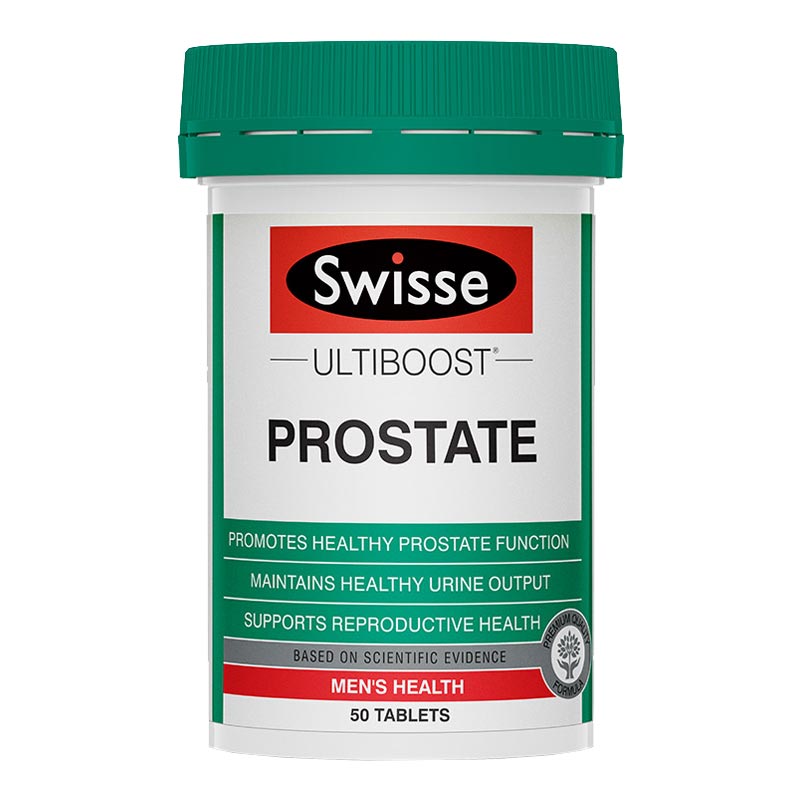 This product is another good choice for men to maintain a healthy prostate. It contains rich vitamins, minerals and herbal extracts that can provide anti-inflammatory and antioxidant support against prostate swelling. Besides, if you love herbs and plant-based medicaments, Swisse is just the brand for you. In this product, the Australian company specifically included some roots that can improve bladder function and long-term support for male reproductive health. The Swisse – Ultiboost can also induce sperm production as well as improve bladder function. The product is widely available online and at retail stores. Each bottle contains 50 tablets, and adults are instructed to 2 capsules daily after meal.
Jamieson-Men's 50+ Multivitamin Capsules.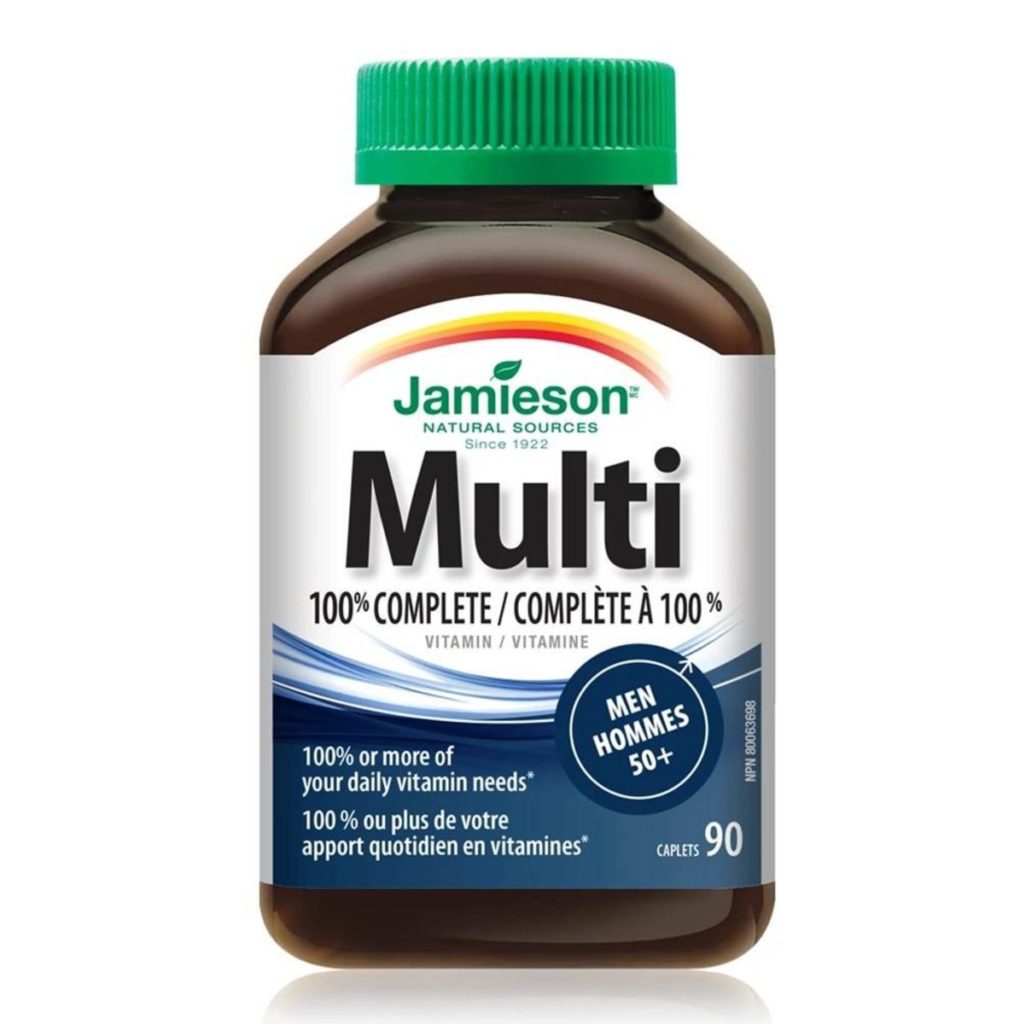 Jamieson is one of the largest Canadian brands that manufacture and distribute natural vitamins supplements. They also offer some of the best men multivitamin products on the market. The Jamieson-Men's 50+ Multivitamin Capsules is just one of their premium offers. This multivitamin product is intended to provide daily vitamins and minerals that seniors may be lacking. It has a strong antioxidant effect and can enhance vitality in the body of 50+ men. Most times, ageing is often associated with weak immunity and nutritional deficiency. That is why abundant vitamins and minerals and some herbs like Siberian ginseng are included in this product. It will also interest you to know that Jamieson mainly grows and harvests most of its natural ingredients by itself. All their products are formulated to meet high purity standards and quality. So be assured of potency and high effect from this product. Adult seniors are instructed to take one capsule of this multivitamin daily. However, it is advised to take a multivitamin capsule a few hours before or after taking other medications.
Kirkland Signature-Men's 50+ Full-Effect Multivitamins and Minerals Capsules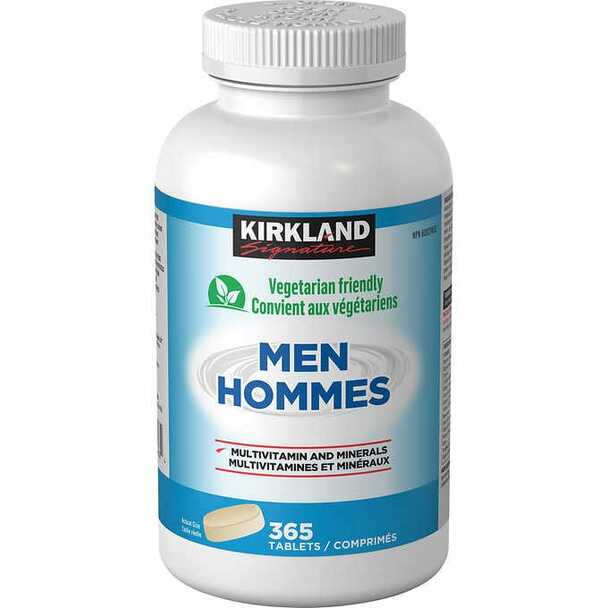 Kirkland also offers their senior multivitamin for elderly adults. Its variety is a unique choice that offers complete benefits for men's health. This product formula contains a blend of 42 vitamins and minerals that help improve metabolism and fight ageing. Kirkland also added high calcium of 250 mg in this product to promote the growth of strong bones and teeth and reduce joint pain. Apart from vitamins, Kirkland added some herbal ingredients to this product to increase its antioxidant effect. We can verify that this product is gluten-free and contains no artificial flavours or colours. Users are instructed to take one capsule daily after meal.
Centrum - Men Complete Multivitamin Tablets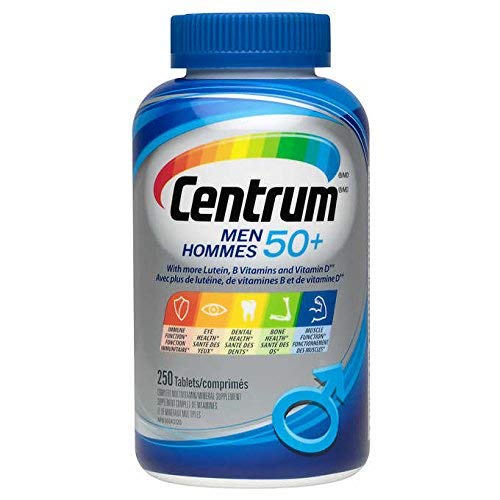 This product is specially designed for all men above the age of 18 years. It is a 23-vitamin combination for an energy boost and nutritional support in men. The Centrum multivitamin is a perfect choice for men who eat a special diet like vegetarians. Taking multivitamins like this product can also promote fast recovery in the body of men. Indeed, Men are usually active and full of energy. So, this product contains a unique formula that assists men with energy support and improved muscle function. Additionally, specific vitamins are also included to enhance metabolism and generate more energy. Each bottle of the product comes with 250 tablets. However, an adult male is instructed to take one tablet daily after meal.
Webber Naturals – Maca + Ginseng Vegetarian Capsules.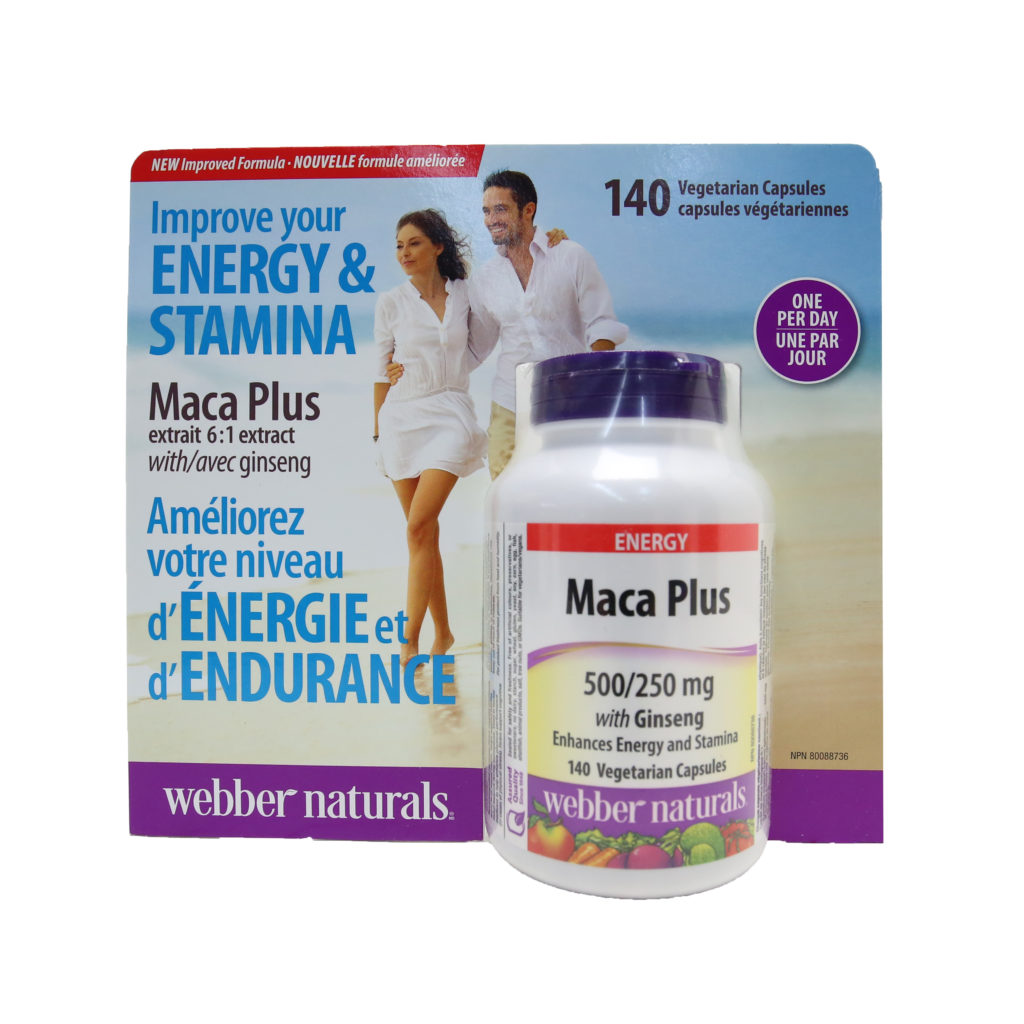 If you are looking for a product to keep you fully functional as a man, this could be your choice. Research suggests that maca helps to increase testosterone levels in men. On the other hand, ginseng is a very refreshing root. It energizes the body and can relieve stress. For this reason, The Webber Naturals team combined these roots and some other herbs into making this unique product. Its primary ingredients (Maca + Ginseng) are blended together to improve sex drive in men and maintain their health.
The Webber Naturals team really put much effort into this product. While testing this product, it was also discovered to improve immunity and stamina in men. In my opinion, this product is an ideal choice for older men who want to have a youthful feeling again. The product is 100% natural, and men are advised to take just one capsule daily.