Eating a balanced diet is crucial for attaining good health. This is because adding nutrient-rich foods to your daily meals come with many health benefits. However, it's not just about eating a variety of foods. It's about ensuring that your body receives all the nutrients it needs. This article explores six significant benefits of eating a balanced diet.
1. Improved Overall Health
A balanced diet provides the body with the nutrients it needs, including vitamins and minerals that enhance immune system function and reduce the risk of chronic diseases. By eating a variety of fruits, vegetables, grains, high-quality proteins, and unsaturated fats, your body gets enough energy to perform its functions.
2. Weight Management
Maintaining a balanced diet helps you maintain a healthy weight. Eating the right portions of each food group can help you to manage your calorie intake. Additionally, a diet rich in fibre helps you feel full and satisfied for longer periods, curbing unnecessary cravings and preventing overeating.
3. Enhanced Energy Levels
Feeling sluggish and tired? A balanced diet can help. Eating a balanced diet gives your body the energy it needs to power through your day. Nutrient-dense foods, such as whole grains, lean proteins, and fresh fruits and vegetables, provide a steady release of energy which keeps you alert and focused throughout the day.
4. Mental Well-Being
What you eat does not only impacts your physical health. It also influences your mental well-being. A balanced diet supports brain health, helping to improve cognition, memory, and concentration. Foods rich in omega-3 fatty acids, antioxidants, and B vitamins, like fish, berries, leafy greens, and nuts, play a crucial role in maintaining a healthy brain function.
5. Improved Digestive Health
A balanced diet promotes good digestive health. High-fibre foods like fruits, vegetables, and whole grains promote proper digestion and prevent constipation.
6. Reduced Risk of Chronic Diseases
Eating a balanced diet can actively reduce the risk of developing chronic diseases such as heart disease, diabetes, and certain types of cancer. A diet rich in fruits, vegetables, whole grains, and lean proteins helps to control blood pressure, blood sugar levels, and cholesterol, promoting cardiovascular health and overall disease prevention.
Related Reading: How to Achieve Nutritional Balance During Weight Loss
Multivitamins You Can Use to Support Your Diet
1.GNC – MEGA MEN Men's Multivitamin Long-acting Formula 180 Capsules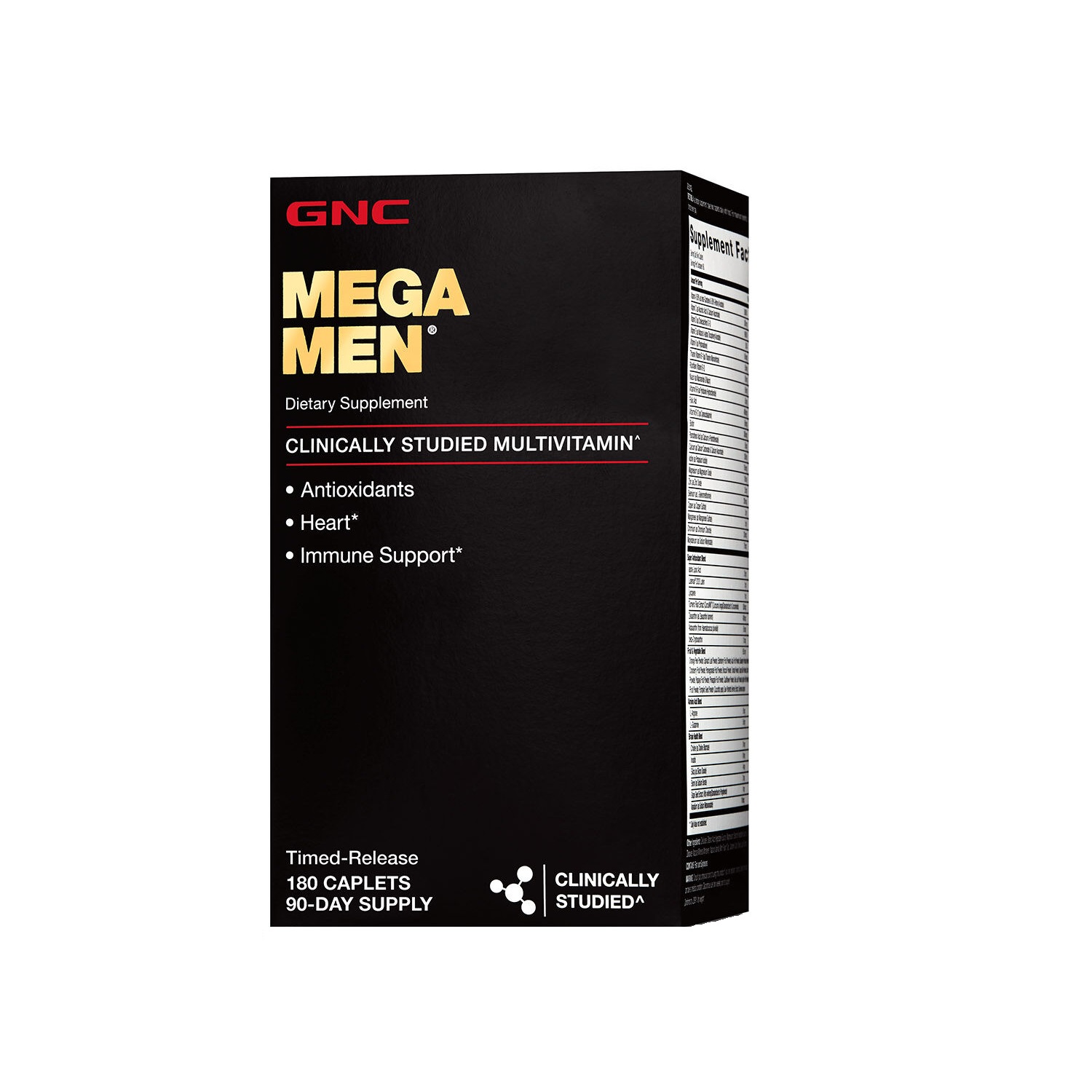 GNC - MEGA MEN Men's Multivitamin Long-acting Formula is the perfect solution for men who want to support their energy and boost performance. The long-acting formula releases nutrients slowly over a 5-hour period for sustained energy and nutritional support. In addition, the special formula could promote a healthy immune system and prostate health Each capsule contains essential vitamins, trace minerals, herbs, and antioxidants, including Vitamins A, C, and E, Selenium, and Zinc. As an exercise lover, this can give your body the nutrients it needs daily for optimal health and performance.
2.Centrum - Women 50+ Complete Multivitamin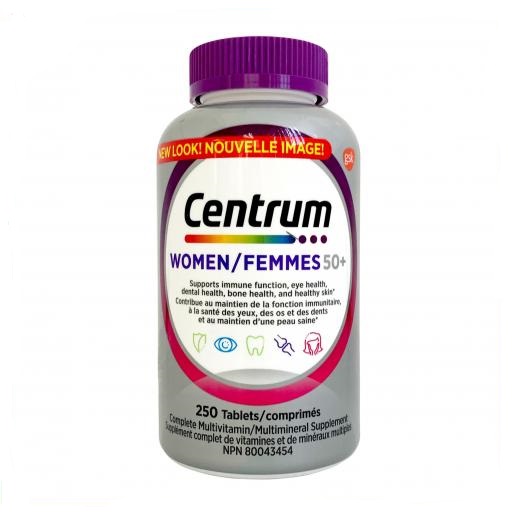 This is a special product for older women. It is high in calcium, vitamin D and vitamin K to help maintain normal strong bones. Its formula is rich in vitamins B2 and B5, which help to promote metabolism and prevent weakness. Nutrients like Vitamin C, Zinc, Copper, and Selenium are added for Immunity support. It also contains vitamin B6 to help regulate hormonal activity.
3.Webber Naturals - Women's Most Complete Multi vegetarian capsules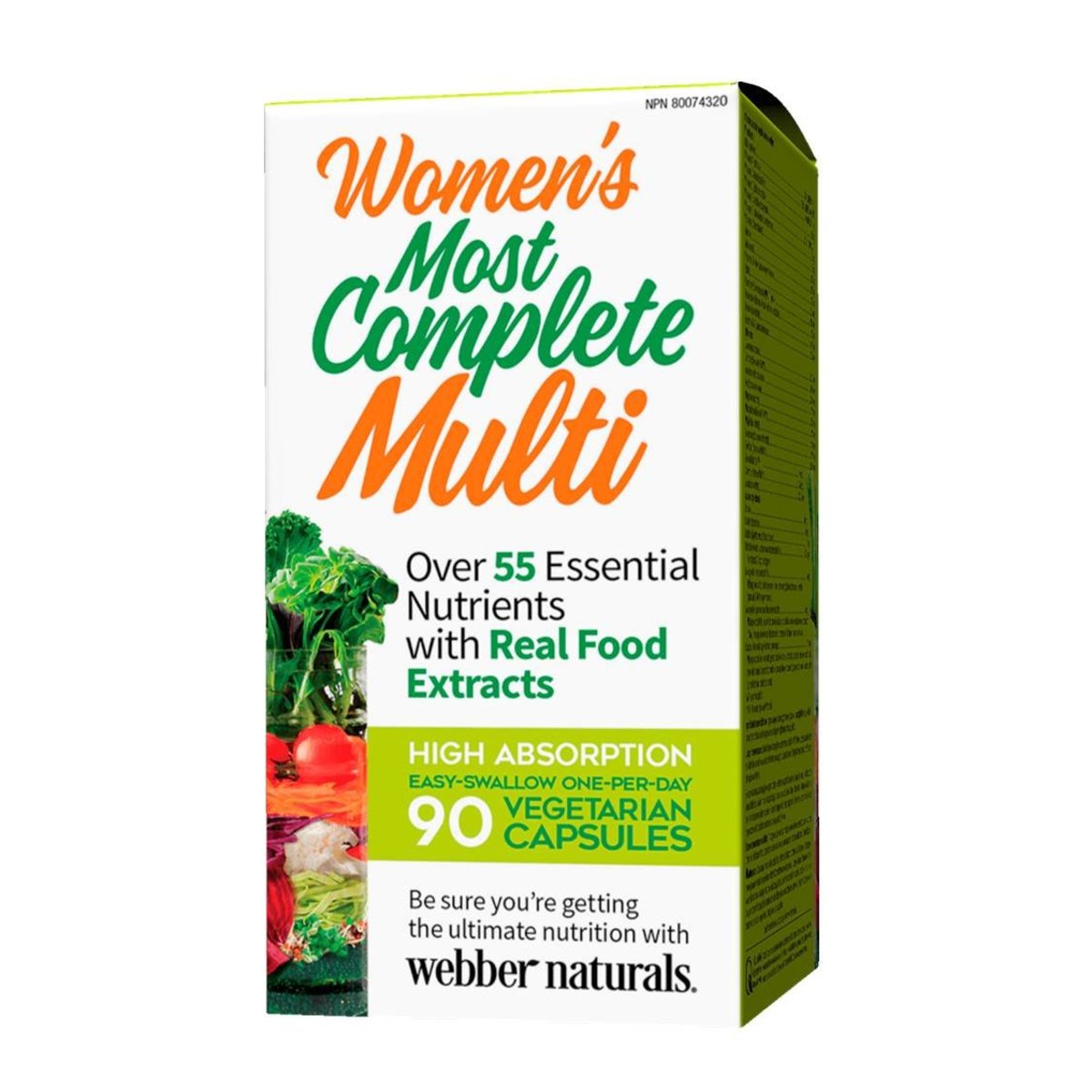 The Webber Naturals – women's complete multivitamin vegetarian capsules offer a unique formula designed specifically for women under 50. This comprehensive multivitamin provides over 55 essential nutrients, including vitamins A, B, C, D, E, K2, iron, calcium, lutein, and folic acid. These nutrients support various aspects of women's health, including bone and cardiovascular health, eye and immune system health, energy metabolism, digestion, and nervous system function. In addition, the capsules are easy to swallow and suitable for vegetarians, making it a convenient choice for those seeking nutritional support.
4.Webber Naturals - Men's 50+ Most Complete Multi 90 vegetarian capsules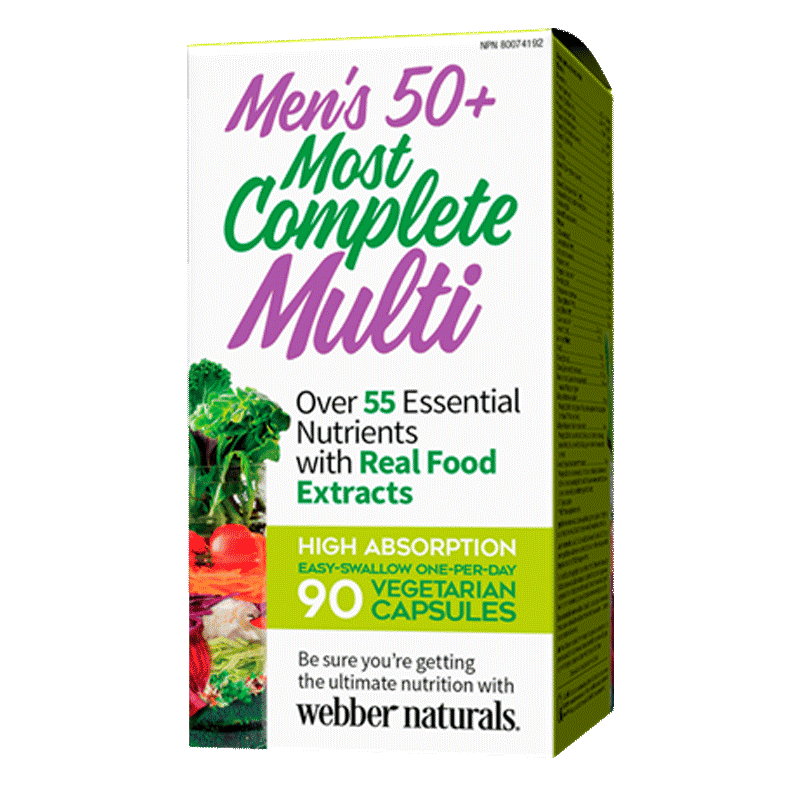 This is one of the best choices on the market for men over 50 years. It provides more than 55 essential nutrients extracted from 28 vegetables and fruits. This multivitamin is highly absorbed into the body and is suitable for vegetarians.  The product is specially formulated to maintain bone, cardiovascular health, eyes, and immune system health.  It is also designed to promote natural, healthy energy and reproductive functions. Adults are advised to take one capsule per day.
Conclusion
Adopting a balanced diet is one of the most important steps you can take towards living a healthier and happier life. The benefits of a balanced diet go beyond physical health, influencing your mental well-being and reducing the risk of chronic diseases. Start making healthier food choices today, and reap the rewards of a balanced diet for a lifetime.
GogoHerbs is one of Hong Kong's fastest-growing online stores, providing customers with premium health and wellness products. We help customers with handpicked vitamins and minerals, herbal and functional food products that are pure and effective for overall health and wellness.Available supplements  on the gogostore include quality products from some of the reputable health brands around the world. Our expert team selects each supplement for young and older adults with mild or serious health challenges. All handpicked supplements are safe and legally certified. 
Related Products: