Do you know that the digestive system is very important for our health and well-being? A healthy digestive system helps break down food so the body can absorb its essential nutrients and minerals. Additionally, it boosts the immune system and helps to protect the body from diseases. Sadly, most people complain of stomach pain caused by a bad digestive system. Apart from stomach pain, poor digestion can lead to other issues, including nausea, bloating, gas, diarrhoea, and constipation. It can also cause nutritional deficiencies, which can result in severe health problems.
This article highlights simple ways you can maintain a healthy digestive system to avoid stomach pain.
What Are The Causes Of A Poor Digestive System?
1.Unhealthy Diet.
The primary cause of abnormal digestive function is an unhealthy diet. Eating too many processed foods can lead to indigestion, bloating, and stomach pain. Additionally, consuming foods high in sugar and fat can cause digestive issues. Also, not eating enough fibre-rich foods can lead to indigestion. Fibre-rich foods are essential for the digestive system because they promote regular bowel movements.
2.Medications 
Some medications can also cause poor digestion. Antibiotics, for example, may affect the balance of bacteria in the gut and contribute to digestive issues. Similarly, long-term use of medications like non-steroidal anti-inflammatory drugs (NSAIDs) and iron supplements can cause digestive problems. If not treated, the side effects of these drugs could lead to symptoms like stomach pain.
3. Stress
Stress is another factor that can affect digestive function. When we are stressed, our body releases hormones that could cause poor digestion.
4.Certain Medical Conditions
Research suggests that people with conditions are likely to experience a poor digestive system. A typical example is Celiac disease. This condition is an autoimmune disorder that affects the digestive system. People with Celiac disease cannot tolerate gluten, a protein found in many grains.
Related: Probiotics improve immunity and maintain intestinal health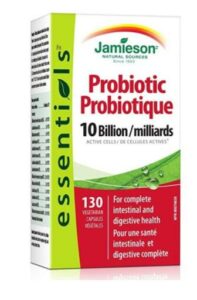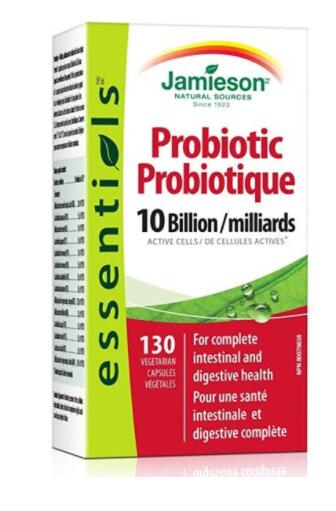 How to Keep Your Digestive System Healthy and Avoid Stomach Pain
1.Eat A Healthy Diet.
Eating a balanced diet very is vital to keeping your digestive system healthy. You should eat more fibre-rich foods like fruits, vegetables, beans, and whole grains. In addition to fibre-rich foods, it is important to include foods rich in digestive enzymes. These enzymes, found in certain fruits and vegetables, help the body to break down food and properly absorb nutrients. Examples include avocados, bananas, asparagus, and pineapple.
More so, fatty foods can also be beneficial for digestion. Healthy fats such as those found in nuts, avocados, olive oil, and fish help the body absorb fat-soluble vitamins. They also keep the digestive system functioning well. Lastly, eat less processed foods. Eating too many processed foods is unhealthy and can cause stomach pain and discomfort.
2.Drink Plenty Of Water
Drink plenty of water to stay hydrated. Adequate hydration helps the digestive system to move food through the body. Water is also essential to prevent constipation, which could lead to stomach pain. Besides breaking down food, water also flushes out toxins and keeps your organs functioning properly.
3.Reduce Stress
When we are stressed, our body releases hormones such as cortisol and adrenaline. These hormones can interfere with our digestion and absorption. But, with less stress, our digestive systems can function optimally. Regular exercise, yoga, and meditation are some of the ways you can reduce stress.
4. Get Enough Sleep.
Getting enough rest helps your body to repair and regenerate. Also, proper sleep helps the body to regulate and balance hormones in the body. This keeps our digestive systems healthy and can reduce the impact of stress on the body.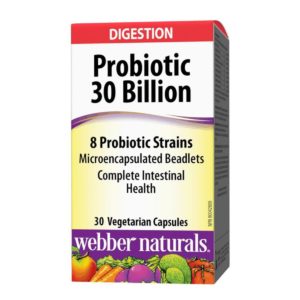 5. Take Probiotics
Probiotics are live bacteria that are good for your gut. Taking them helps to restore the balance of good and bad bacteria in the digestive system. Probiotics can also help the digestive system break down and absorb nutrients. They also reduce inflammation and strengthen our immunity against infection.
You can find probiotics in yoghurt and fermented foods such as kimchi, sauerkraut, and kefir. Aside from foods, probiotics are available in supplements. They are available in powder, capsule, or pill form and can be found at most health food stores or online.
Recommended Supplement:   Jamieson - Probiotic 10 Billion | Vegetarian Capsules. If you are looking for a trustworthy product with active ingredients, this brand is the right choice for you. Jamieson designs this supplement with the most clinically researched probiotic strains in the world. Its unique formula promotes digestion, maintains stomach health and protects the human body from viral infections.
Recommended Supplement:  Webber Naturals –Extra Strong Probiotics Capsule. The Extra Strong Probiotic Capsule is a reinforcement of 8 bacteria strains. Webber naturals specially created this formula to treat stomach problems caused by poor digestion. This may include diarrhoea, constipation, bloating, and other bowel irregularities. As a top choice, this product has a long shelf life and can remain stable without refrigeration.
Recommended Supplement: Charenda – Probiotic Drops For Kids 20ml. Adopt the perfect way to help your child get all the healthy bacteria they need to stay happy and healthy! Each probiotic drop provide your child with essential probiotics needed for a solid immune system and healthy digestion. Regular use relieves intestinal discomfort, diarrhoea and constipation.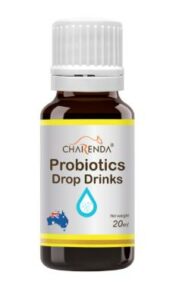 Conclusion
Experiencing poor digestion can be very discomforting to the body. However, there are several secrets that can help you prevent it. With the few tips listed above, you can keep your digestive system healthy and avoid stomach pains. In addition, stay away from habits like overeating and smoking. Overeating puts extra stress on your digestive system. Smoking, on the other hand, makes it harder for your digestive system to process and break down food. Lastly, see a doctor if your stomach pain persists.
Gogo Herbs is one of Hong Kong's fastest-growing online stores, providing customers with premium health and wellness products. We help customers with handpicked vitamins and minerals, herbal and functional food products that are pure and effective for overall health and wellness. Available supplements on the gogostore include quality products from some of the reputable health brands around the world. Our expert team selects each supplement for young and older adults living with mild or serious health challenges. All handpicked supplements are safe and legally certified.
Related Products: