If you are looking for a trustworthy brand that uses organic ingredients for its products, you should consider Jamieson supplements. This brand has been providing reliable supplements to people with vitamin needs or deficiencies. Since 1922, Jamieson has worked hard to offer pure and highest-quality supplements in the market. The brand started in Canada and now offers its products to more than 45 countries worldwide. Today, Jamieson offers one of the best ranges of natural supplements produced from herbs and natural ingredients. Several reviews from third-party companies suggest that Jamieson products are free from contamination and safe for customers. Jamieson does not only grows and harvests its herbs; it also has a high-specialist team that formulates its products.
Canadian brands have been performing well in the global market lately. From 2020 to 2021, Jamison products recorded high sales in China and most parts of Asia. Most of the best-selling products included Jamieson natural vitamins, minerals, concentrated food supplements, herbs and botanical medicines. Jamieson is also heavily certified and legally compliant. This implies that they have many certifications to verify their standard manufacturing practices and product claims. Their product's label always contains all the accurate facts the consumer deserves to know. Most Jamieson products are very affordable and easily accessible for purchase online and at retail stores. This brand offers its products in capsule, powder, caplet and chewable tablet form. If you are new to Jamieson supplements, below are some of their popular products in the market. 
Jamieson Echinacea 1200mg Capsule
 At any store where Jamieson products are available, you are always likely to see the Jamieson Echinacea Supplement. Many Echinacea Supplements are on the market, but Jamieson's variant is an organic mix with high efficacy. Echinacea is a herb found only in eastern and central North America. Our ancestors used this herb to effectively treat the common cold and flu and reduce symptoms, such as sore throat, cough, and fever. Research suggests that the phenolic compounds in Echinacea may be responsible for some of the herb's effects. Jamieson offers their Echinacea supplements in various concentrations. Some include the popular 350 mg capsule, the Ultra Strength 4000mg Softgels and the 1200mg Capsule. For many years now, Jamieson Echinacea Supplements have gathered positive reviews from testing companies and customers who used the products. Echinacea supplements are recommended for every family, especially during the cold and winter season. Taking them helps boost the immune system of the family and prevent symptoms of colds and flu.
Jamieson-Natural Vitamin B Complex
The Jamieson vitamin B complex combines all the 8-B vitamins and some herbal ingredients in its formula. B-complex vitamins help to fight damage caused by disease-causing free radicals in the body. They promote metabolism, hair growth, softer skin and stronger nails. Due to the complete benefits of this product, its sales have increased in most continents. Consumers who have used the product are very happy with its quality and efficacy. Most of them report that they feel an energy boost after taking this supplement. This is true because B vitamins promote absorption, which helps to convert carbs, proteins, and fats to energy. 
Jamieson Glucosamine Chondroitin and MSM 1300mg Capsules.
This supplement has an advanced formula specifically designed to enhance joint health and function. It combines three agents (glucosamine chondroitin and MSM) to provide potent anti-inflammatory and regenerative benefits for the joint. This helps to treat and lower the symptoms of joints conditions like Osteoarthritis. Apart from this product, this brand has a lot of glucosamine supplements. Jamieson's glucosamine is extracted and produced in its most bioavailable form. This means that the glucosamine capsule is quickly absorbed into the system and can be traced to cartilage as soon as four hours after consumption.
Doctors usually recommended Glucosamine supplements for people with joint disease. Most adults prefer Jamieson glucosamine supplements because they are pure, safe and of the highest quality. Review from users suggests that this product rapidly build-up cartilage and reduce joint pain. This supplement, in particular, has become a popular choice available at online stores, pharmacies or retail outlets.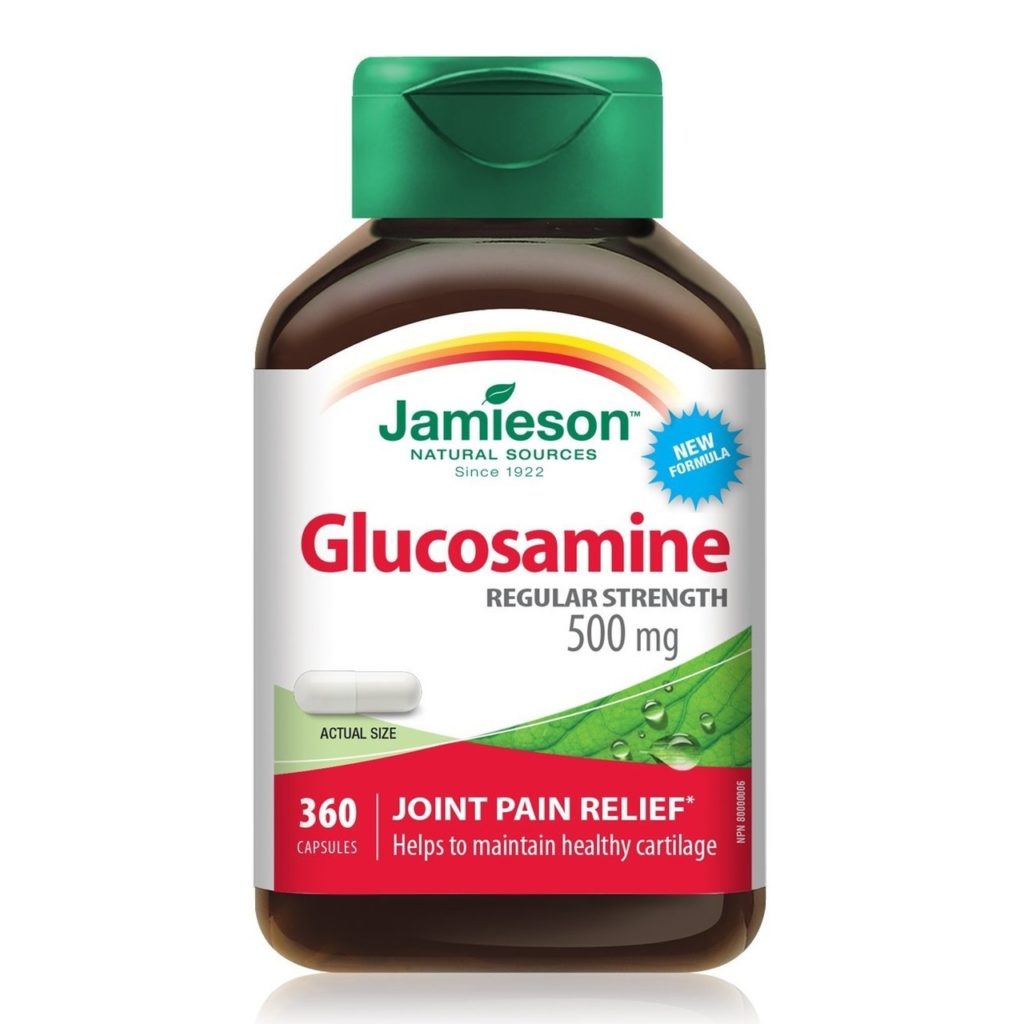 Jamieson-100 Million Pure Natural Probiotics
Probiotics are good bacteria that help to promote digestion in the body. Most times, we often run short of good bacteria, which causes constipation, bloating, diarrhoea and indigestion in the body. The Jamieson-100 million pure natural probiotics help to regulate the digestive system, especially by avoiding constipation. Jamieson Probiotics are formulated using unique probiotic strains to support digestive health. Most people who used the product report relief from gas problems, and their digestive system became healthier. Apart from being a great product, its price is very reasonable and has not changed much for some years now.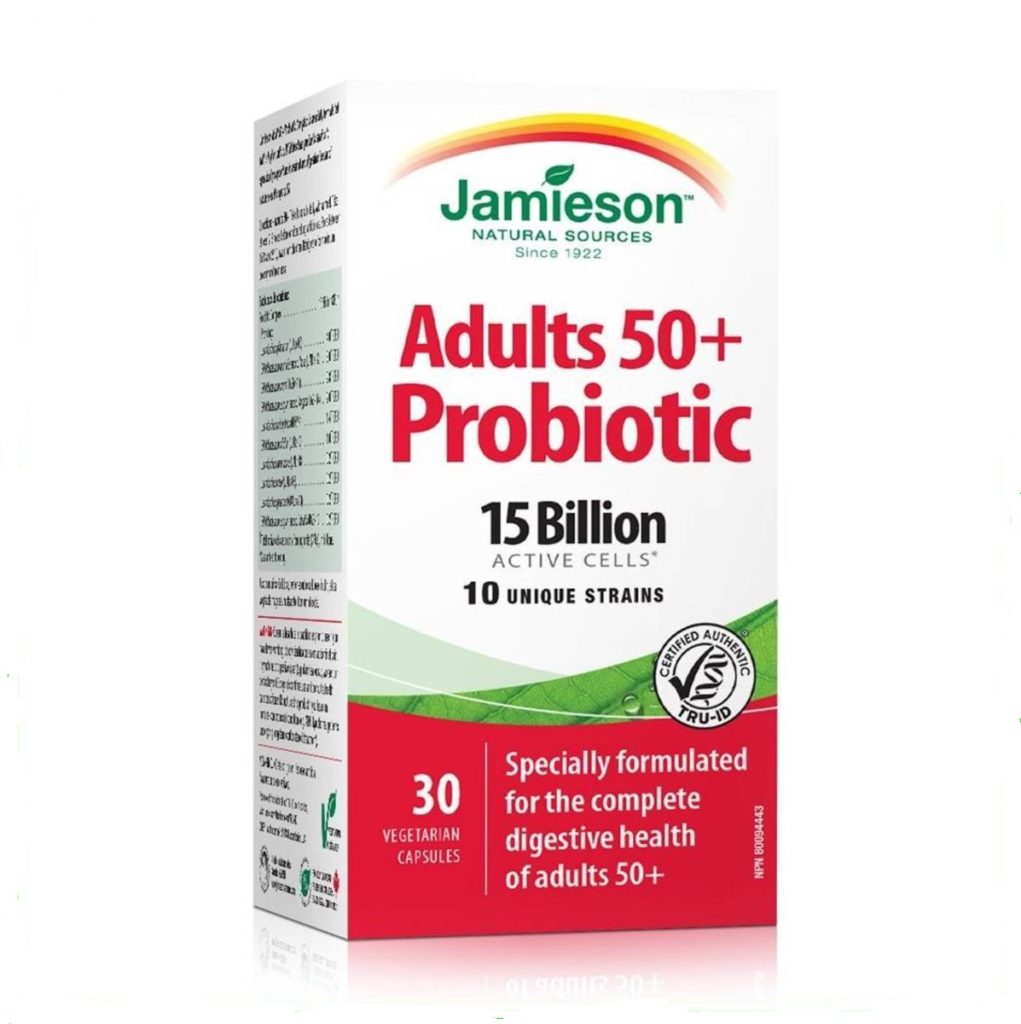 Jamieson-90 Capsules Of Multivitamins For Adults
Nearly every adult needs a multivitamin. It is becoming hard to depend on food for a complete supply of vitamins every day with our modern eating lifestyle. This is why taking a multivitamin is helping many adults to maintain a healthy body. The 90 capsules of multivitamins for adults is one of the best-selling Jamieson multivitamins. Jamieson made this product using over 22 minerals and vitamins and some herbal extracts. This product is rich in soluble fibre, which is helpful in nutrient absorption. It is a pure choice that can enhance immunity and fight against oxidation and anti-ageing in the body.