Over the past few decades, the health product and fitness industry have grown into a reliable hub of medicinal solutions for the globe in general. Oddly, this success cannot be attributed to a sole factor or agency in the sector. However, we can mildly say that the sheer goodwill of every industry player, conscious and subconscious, is to thank for this monumental milestone in the wellness industry.
Aside from that, factors such as the watchdog role of relevant regulatory agencies (eg, the FDA), discovery of more scientific methods, application of natural sources and techniques, as well as healthy competition among manufactures are to thank for modern industry trends.
Natural Health Products: Exploring a Bright Evolution
Today, Natural and Non-prescription Health Products are fast becoming the go-to choice for a vast number of health-related concerns. For thousands of years, the active ingredients in natural health products have been used to help health and treat illnesses. Industry experts now reduce these potent solutions into pills, capsules, tablets, or liquid forms for consumer preference.
However, on the flip side, it is without a doubt that the market is saturated with health product manufacturers, each showcasing vitamins and minerals, botanicals, and substances that come from a natural source. So, the big question has always been how to pick the right product from multiple choices surrounding the consumer.
Often times, reliable indications of the best products reside within their extrinsic value and their compliance with industry trends. As a customer, your online and offline buying decisions solely depend on your experience while looking at a product's pictures, its label, and the information present on it. This piece explores five basic trends in identifying trendy, health products in the market.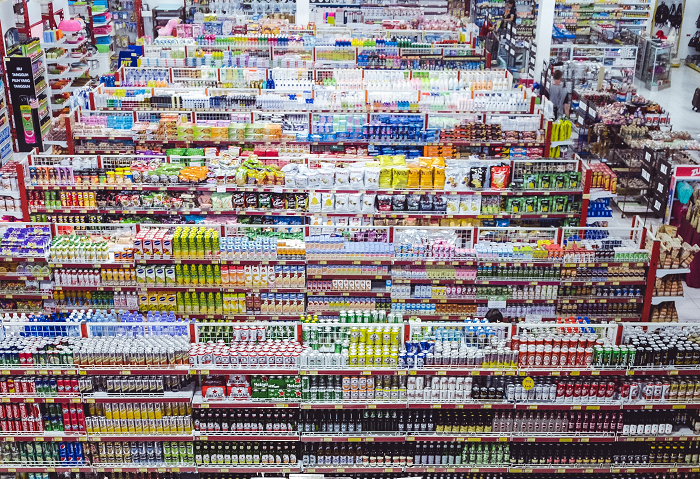 FOCUS ON "CLEAN LABEL" AND WHOLE NATURAL-INGREDIENTS
Over time, regulatory agencies have always insisted and taken proactive steps to curb the use of potentially unsafe ingredients and stimulants by manufacturers. In addendum, the evaluating role of independent third-party testers has forced manufacturers to embrace a more natural production model and initiative.
Relying on the duty of full-discourse on the labels of health products, trendy brands completely disregards the inclusion of complex ingredients and avoiding the use of harmful preservatives or condiments with complicated names. A firm indication of this involves a brand's capacity to comply with the rules of the FDA. Thus, trendy and premium brands vie to prevent their health products from containing any of the ingredients contained in the FDA's Dietary Supplement Ingredient Advisory List.
INCREASED POPULARITY OF HEALTHY "SUPERFOODS"
In response to the need for health-conscious consumers, natural health foods have faced a spike in market supply. For the sake of healthier snacking and achieving goals of diet programs, health foods are bolstered with a ton of essential vitamins, minerals, and other rich nutrients that enhance immunity, nourish the face, strengthen memory.
The trend of safe, healthy foods mainly consists of natural varieties that are sourced from vegetable flours, fruits, and assorted nuts (nuts, cashews, hazelnuts, pecans). Other health foods like quinoa, kale, chia, and cauliflower have also been on the surge in recent years. More so, unlike decades ago, Keto dieters and vegetarians can now boost safe, healthy foods that suit their dietary and lifestyle choices.
USE OF SUSTAINABLE AND FLEXIBLE PACKAGING
Modern manufactures are now environmentally and socially responsible to their consumers in a bid to influence the market. Some companies even opt for organic and food-grade materials to showcase their eco-friendly campaign. No doubt, this trend has resulted in a lot of positive , packaging, and storage features by brands.
Today, trendy health products now feature a drift from non-recyclable plastics to biodegradable packing options. Customers can also lookout for more trendy packing features such as easier opening and reseal functions, less weight of the pack, and extended shelf life of products.
CUSTOMIZED AND PERSONALIZED PACKAGING
A lot of efforts have gone into making health products more receptive to costumers in recent years. Some of these trends range from customized digital printing to smart, personalized product deliveries. Although it is quite factual that this tradition evolved from mainstream commercial brands like Coca- Cola, however; health product manufacturers like Persona and the Vitamin Shoppe are imbibing this campaign to provide friendly packs that appeal to consumers.
Some manufacturers go an extra length to include multiple colors, sleek designs, and gradients to produce a product presence that attracts all classes of consumers regardless of age.
MULTIPLE CONSUMPTION FORMS AND ASSIMILATORY OPTIONS
Present manufactures are looking past the conventional capsules and liquid form of taking health products. By the way, consumers never find it a good idea to chuck in pills of a product, especially when they are sourced from natural ingredients of great taste.
This explains why manufacturers are constantly seeking innovations to make product consumption a flavorful and fun experience.
Consequently, most health products come as healthy candies, gummies, and chewables for younger consumers. In the same vein, some manufacturers consider the use of sublingual consumption, involving the use of tinctures. This way, they opine that these newer trends guarantee a faster absorption into the bloodstream.
References
https://www.fda.gov/food/dietary-supplement-products-ingredients/dietary-supplement-ingredient-advisory-list