Joint pain in winter can be a significant problem for many adults. Every country in the world experience a cold season within a year. In Hong Kong, winter is usually from mid-December to February. The truth is that cold weather is actually a major trigger of joint pain. Cold weather can cause a decrease in blood circulation, leading to increased stiffness in the joints and muscles. In addition, the cold can cause tension in the muscles and joints, leading to serious pain and discomfort.
Patients with arthralgia and osteoarthritis are extremely sensitive to cold temperatures, may also cause joint pain, and may even have difficulty controlling pain due to cold weather and lack of exercise. Fortunately, you can relieve joint pain in winter by following a few steps, and this article will provide you with some suggestions to help you prevent joint pain in the cold season.
Can Winter Cold Cause Joint Pain In The Body?
The answer is yes. When temperatures drop, our bodies may experience some changes. Cold weather can cause muscle tension, causing joint stiffness and joint pain.
 While joint pain in winter can be difficult to manage, understanding the causes and taking steps to reduce the pain can help to mitigate the problem. With the right preventative measures, you can enjoy a more comfortable winter season.
Related: How Chondroitin, Glucosamine, and MSM Work On Our Joints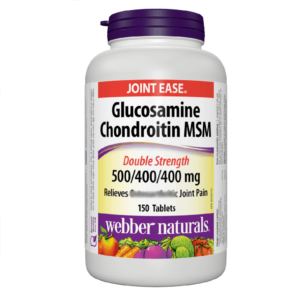 4 Tips to Prevent Joint Pain in Winter
1.Dress To Cover Your Body. 
The first step is to dress appropriately for the weather. Warm clothing helps to reduce the strain on your joints. So, dress warmly in multiple layers. This will help to keep the body warm. It will also help to compress the joints, providing additional support and relief.
2.Exercise Regularly
Sometimes joint pain in winter is often low physical activity due to the cold. Regular exercise is important for keeping healthy joints. While it is true that we spend more time indoors during winter, try to do stretching exercises inside the home. Stretching exercises help to reduce joint pain. It can also increase blood circulation and reduce joint stiffness. Make sure to stop any activity if it causes any pain.
3.Avoid Any Activities Or Movements That Cause Pain. 
The joint is more sensitive during cold weather. So, it is best to avoid anything that may cause stress on the joint. Certain activities, such as snow shovelling, skiing, snowmobiling, and other winter sports, can increase risk of joint pain. These activities can stress the joints more, resulting in increased stiffness and discomfort.
4.Take a "Glucosamine Chondroitin MSM" Joint Supplement
Finally, it's important to take joint supplements, especially in the cold winter months.Glucosamine, chondroitin, and MSM, these three compounds provide maximum relief for joint pain, joint stiffness, and arthralgia. Taking joint supplements during the winter can help restore cartilage health and reduce inflammation associated with joint pain, as well as help improve circulation and promote healthy joint movement. Below are some good joint supplements that contain glucosamine, chondroitin, and MSM.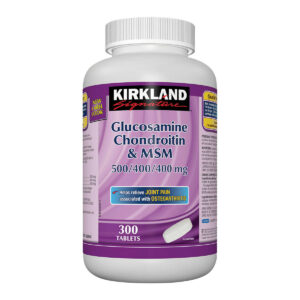 Recommended Supplement: Kirkland Signature - Glucosamine & Chondroitin & MSM Capsules. A specially packaged three-in-one supplement designed to repair cartilage and relieve pain and discomfort. This choice is effective, very pure, and reviewed by past customers to maintain joint health very well.
Benefits:
-Soothes joint pain
-Reduces joint stiffness and swelling
-Provides antioxidant protection for joints
Recommended Supplement: Webber - Glucosamine & Chondroitin & MSM Capsules- this product features a powerful combination of three essential nutrients for joint health. The capsules are easy to swallow and provide a convenient way to get the joint support you need. They are free of artificial colours, flavours, and preservatives and are made with non-GMO ingredients. With regular use, these capsules can help to reduce joint pain and improve joint mobility.
Benefits:
-Lubricates the joints and relieves pain
-Provides nutrition for the joints and cartilage
-Relieve joint discomfort and prevent cartilage degeneration
Recommended Supplement: Jamieson – 3-in-1 Extra Strong Joint Formula 1300mg Tablets –The Extra Strong Joint Formula combines three key ingredients to help support joint health and mobility. Each tablet contains 1300mg of these three ingredients, providing maximum strength and joint support. Jamieson 3-in-1 Extra Strong Joint Formula is the perfect choice for those looking for an effective and convenient way to improve joint health.
Benefits:
-Repairs damaged cartilage tissue
-Improves joint degeneration
-Reduces the loss of cartilage and Joint fluid
-It helps reduce joint pain, stiffness and swelling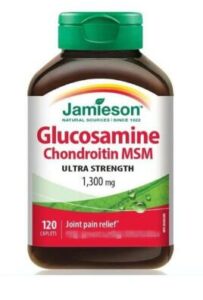 Conclusion
Winter can be a difficult time for those suffering from joint pain. It is important to stay active and keep your joints moving during winter. Exercise can help to reduce stiffness and pain and improve your overall health. Also, always stay hydrated and eat a healthy diet. Finally, taking a "Glucosamine Chondroitin MSM" Joint Supplement will ensure your joints get the nutrients they need to cope with the cold months. 
GogoHerbs is one of Hong Kong's fastest-growing online stores, providing customers with premium health and wellness products. We help customers with handpicked vitamins and minerals, herbal and functional food products that are pure and effective for overall health and wellness. Available supplements on the gogostore include quality products from some of the reputable health brands around the world. Our expert team selects each supplement for young and older adults with mild or serious health challenges. All handpicked supplements are safe and legally certified. 
Related Products: