Using hair products seem to be very common among woman. This is because women often apply different things to style and take care of their hair. Hair is a unique part of a woman's appearance. Apart from the head, you can find hair in almost all parts of the body. However, how hair grows and how hair glows is usually different in every woman. Nowadays, a woman's hair look can tell people about her health and personality and even enhance her beauty. This is why most women strive to keep their hair healthy and good-looking. To achieve this, every woman needs some hair products to groom their hair. For many years, natural hair care has been recommended for every woman who wishes to have long hair life with low breakage. This involves using natural hair products and practicing some tips, which you will discover in this article.
Related: Alopecia: How Can I Manage Hair Loss And Ageing
What Are The Key Signs Of A Healthy Hair?
The top five indicators of hair health in a woman are:
1. Shine
2.No damaged tips/split ends
3.Smoothness of hair
4.Desired volume
5.No breakage
What Are The Causes Of Hair Damage?
1.Too much friction caused by excessive brushing.
2.UV sunlight
3.Heat from drying and styling appliances
4.Chemicals and heavy metals in water and swimming pools
5.Chemical procedures (bleaching, perming, relaxing, and straightening)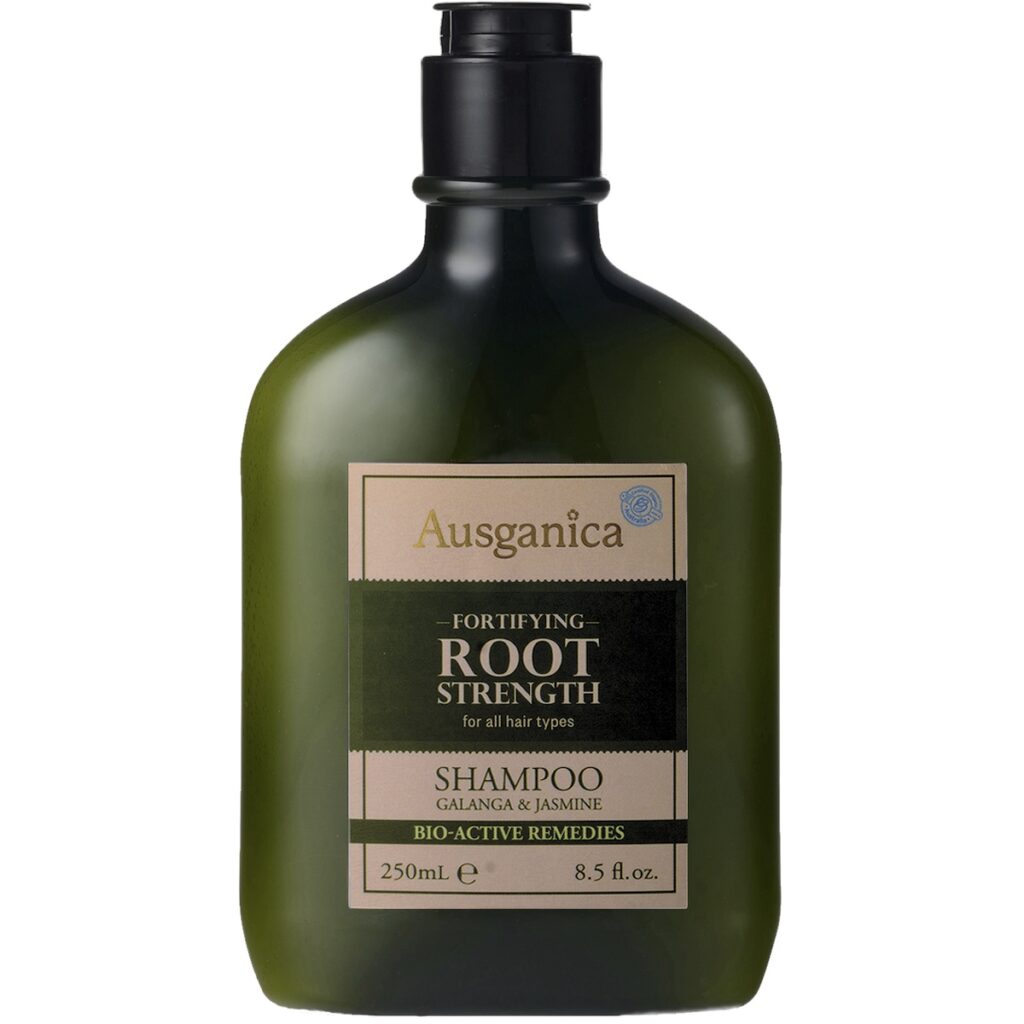 What Are The Essential Hair Products I Should Use For My Hair?
1. A Shampoo
Depending on lifestyle and environmental factors, a woman should wash her hair once daily to once every 2 weeks. This is because the hair usually gets dirty with dirt, sebum, and styling products, making it oily and slippery. This dirt is not easily removed when the hair is rinsed with plain water. For this reason, it is advised for every woman to have a shampoo for her regular hair wash. Shampoos contain soap-like agents designed to clean hair thoroughly. In addition, a good wash helps to prepare hair for conditioning and styling. It is also vital that you choose a good shampoo product that is made to enhance the natural properties of your hair.
Recommended product: Ausganica - Organic Strong Root Shampoo 250ml, top quality wash formula specially designed for women who suffer from frequent hair loss. Made with ginger oil and other organic ingredients, it repairs the roots and scalp, promotes hair regrowth and reduces hair loss.
2. A Conditioner
Conditioning your hair protects its health and helps it withstand the risk of damage caused by the harsh effects of heat and styling chemicals. A conditioner also gives hair a smooth feel, reducing knots and tangles. It is advised to apply a conditioner after shampooing. Always regulate the amount of conditioner you apply to your hair. Using too much conditioner could give hair a greasy, sticky feel and look.
Recommended product: Ausganica - Organic Silky Soft Conditioner 250ml rich in natural ingredients to keep hair smooth and supple. This product is designed to nourish the scalp, revitalize the hair without damaging it, and keep it healthy and shiny.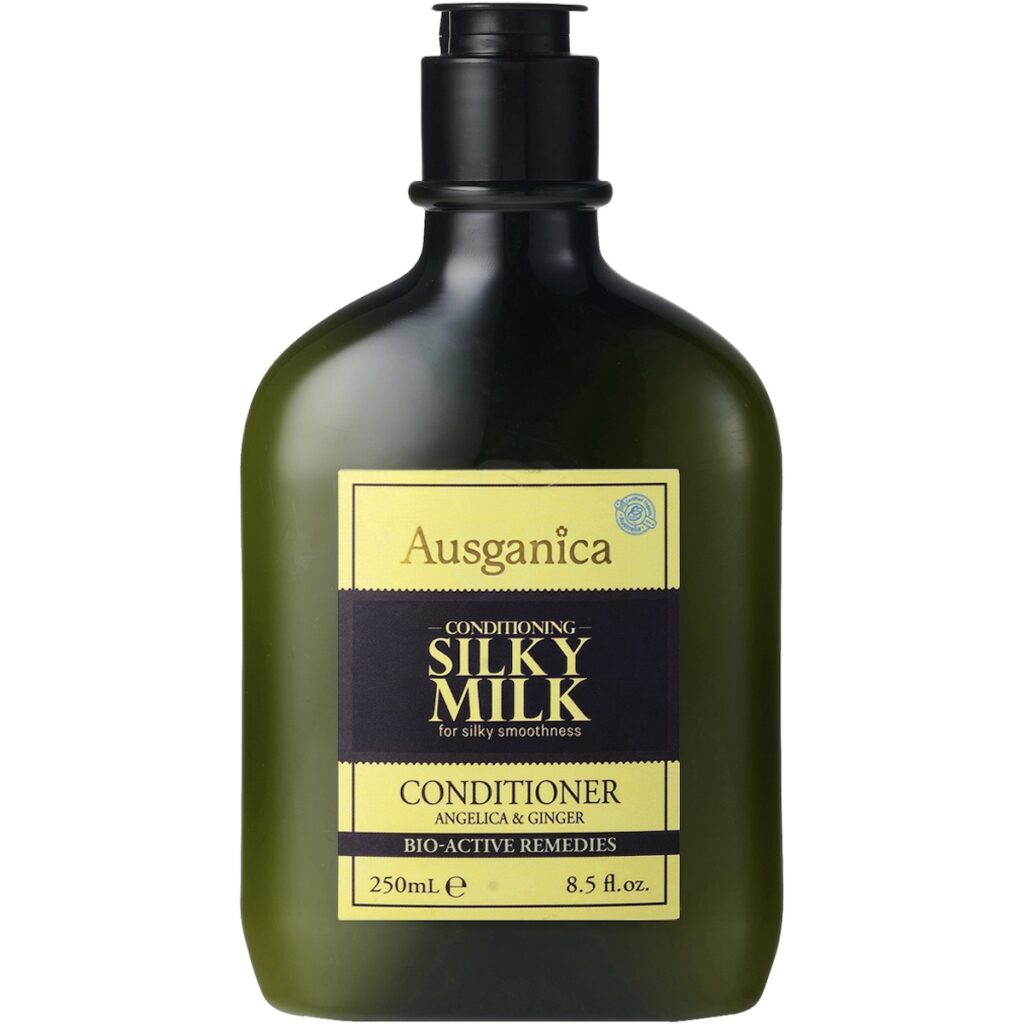 3. An Hair Serum or Oil
A serum is an essential part of a woman's hair care routine. They smoothen hair and help to promote the natural shine of your hair. Apart from that, they significantly improve the condition of the scalp. Serums are often made with ingredients that moisturize and increase blood flow in hair scalp. So, using serum regularly helps promote the growth of thicker and shinier hair. Most premium serum products are also designed to repair hair damage and protect your hair from environmental pollutants. Serums work best in clean hair. Therefore, it is advised to wash your hair before applying serum. Also, make sure to apply a small amount depending on your hair density.
On the other hand, hair oil help to lubricate and hydrate your hair. Hair oil can be made from different beneficial fatty acids like coconut oil, olive oil and almond oil. Hail oil is recommended for women with dry hair. So, if your hair is always dry, frays and breaks regularly, choose hair oils over serums.
4. A Proper Hair Brush/ Comb
I guess you were not expecting this. Surprisingly, women often use brushes on their hair. However, it is likely that most women do not use a proper hairbrush for their hair. Not all hair comb/ brush you use are taking good care of your hair. A good hair comb/ brush should be able to decrease hair breakage by minimizing the friction between your hair and the teeth of the brush/comb. For this reason, it is advised to: Select a wide-toothed comb or select a vented ball-tipped styling brush.
6 Tips to Maintain Healthy Hair. 
Manipulate your hair as little as possible. The more you dye or perm the hair, the weaker it becomes. 
Do not comb wet hair.
Allow hair to air-dry, avoiding heated drying appliances.
Avoid scratching the hair and scalp.
Consider use of a deep conditioner once weekly.
Cut away damaged hair shafts.
Gogo Herbs is one of Hong Kong's fastest-growing online stores, providing customers with premium health and wellness products. We help customers with handpicked vitamins and minerals, herbal and functional food products that are pure and effective for overall health and wellness. Available supplements on the gogostore include quality products from some of the reputable health brands around the world. Our expert team selects each supplement for young and older adults living with mild or serious health challenges. All handpicked supplements are safe and legally certified.
Related Products: