Being overweight can have a negative impact on one's health. But did you know that it can also affect your beauty? Yes, too much weight can make you look older and take a toll on your skin, hair, and nails. The good news is that you can lose weight fast if you eat the right foods and practice healthy habits. More so, people who want to lose weight fast must nourish their bodies with the nutrients they need. By doing so, they will lose weight, feel satisfied, and ensure their body is functioning well.
Does Weight Gain Affect My Beauty? 
If you gain too much weight, you may find that your skin is not as smooth and elastic as it used to be. The extra weight can cause your skin to stretch outward and begin to sag. In addition, obesity can also cause many skin problems. Obesity can make your hair thin and brittle, and if you're not careful, you could start losing your hair right now. Excess weight can also damage nails, which can become brittle and may break easily. So, if you start to gain weight, for your own beauty you may want to considerlose weightup. When you lose weight successfully, not only will you look and feel better, but it will also improve your health.
Related: How To Lose Weight Fast And Stay Healthy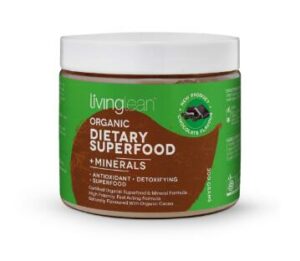 10 Tips to Lose Weight Fast
1.Drink Plenty Of Water. 
Start off your day with a fresh, clean glass of water. It is recommended that you drink 8 glasses per day. Your body needs a lot of water. Water doesn't just flush all the toxins out of your body; it also makes you feel better and healthier. Besides, water helps the skin hydrated and lowers risk of wrinkles.
2.Eat Fresh Fruit And Vegetables
Select fresh fruit and vegetables if you want to lose weight fast. Fruit and vegetables have high water content want. Some top foods you should try include tomatoes, watermelons, cantaloupe, kiwi, grapes etc. These items contain about 90 to 95% water. So eating them will fill you up and reduce the urge of hunger.
3.Eat Only When You Are Hungry.
Be sure to drink a glass of water first to determine if you really are hungry or if you are really thirsty. Many people tend to eat anytime when they see food. It doesn't mean they are hungry; they just want to eat it. If you really want to lose weight fast, don't eat anything you're offered. Wait till you are really hungry.
4. Stay Away From Fried Foods.  
Fried foods are dipped in fat and oil. Even after the excess oil has been drained away, there is still oil absorbed in them. This makes them high in calories and not a good choice for weight loss.
5.Don't Eat Fatty Snacks. Instead, Eat Super Foods. 
If possible, try not to snack between meals. However, if you must have a snack, make sure it is healthy. Yoghurts, doughnuts, and pies are some of the snacks you should avoid. Instead, eat superfoods. They are lovely little treats that give the body nutrients and energy as you lose weight.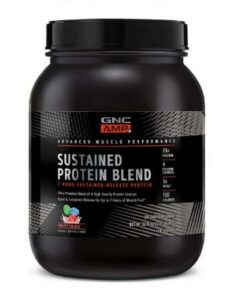 6.Be Active. 
The best way to lose weight fast is to burn more calories than you consume. To do that, you need to be active. Aim for 30 minutes of moderate-intensity activity thrice a week. And try to find ways to move more throughout the day. For example, take the stairs instead of the elevator or walk the dog.
7.Practice An Exercise Daily
Three days of 30-minute exercise will help you to maintain your weight. However, you need at least 4 days of 30-minute exercise to begin to lose weight, and 5 days a week is even better.
8.Choose a sport That Suits Your Lifestyle.
Committing to a game (e.g. tennis or basketball) will help you to lose weight fast. In fact, Playing games regularly are a great way to get into shape. You will be more driven to push yourself, and you'll burn more calories. Also, swim whenever you can or join a regular dancing class.
9.Take Weight Loss Supplements Regularly  
Most dietary supplements are designed to provide your body with key nutrients during weight loss. They contain antioxidants that help soothe muscles from stress and exercise. Some supplements that may help with weight loss include:
Livinglean – Chocolate Flavored Organic Diet Mineral Powder 300g: a classic dietary blend made from organic ingredients. It can help the body detoxify, promote digestion, speed up the metabolism, and effectively lose weight.
GNC – AMP Sustained Protein Complex (Fruit) 910g: an ultra-high protein boost which provides the body with 7 hours of sustained protein release. It is designed to provide muscle support, performance and repair so that you can stay powered during your workout schedule.
GNC – Pro Performance 100% Whey Protein (Chocolate): a nice, super healthy treat designed to support healthy metabolism and muscle recovery.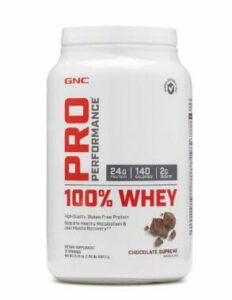 10.Be Consistent. 
Losing weight takes time and effort, and there will be ups and downs. So, you have to stay determined if you must lose weight fast. Stick with your routine and keep up with faith. With time you will see results.
Gogo Herbs is one of Hong Kong's fastest-growing online stores, providing customers with premium health and wellness products. They help customers with handpicked vitamins and minerals, herbal and functional food products that are pure and effective for overall health and wellness. Their expert team selects each supplement for young and older adults with mild or serious health challenges.  Available supplements on the gogostore include quality products from some of the reputable health brands around the world. All handpicked supplements are safe and legally certified.
Related Products: