In the past few decades, the health care and fitness industries have developed into the core of reliable medical solutions worldwide. Strangely, this success cannot be attributed to the sole factor or role of the industry. However, we can mildly say that the conscious and subconscious pure goodwill of each industry participant is thanking the health industry for this milestone.
In addition, thanks to modern industry trends, such as the supervision of relevant regulatory agencies (such as the FDA), the discovery of more scientific methods, the application of natural resources and technologies, and the healthy competition between manufacturers.
Natural health products: brilliant development
Today, natural and over-the-counterHealth Care ProductsIt is quickly becoming the choice for many health-related issues seeking assistance. For thousands of years, the active ingredients in natural health products have been used to help health and treat diseases. Industry experts are now simplifying these effective solutions into pills, capsules, tablets or liquid forms according to consumer preferences.
But, on the other hand, there is no doubt that health product manufacturers have saturated the market, and each manufacturer has displayed vitamins and minerals, plant materials, and substances of natural origin. Therefore, the biggest problem has always been how to choose a suitable product from a variety of choices surrounding consumers.
Under normal circumstances, reliable indicators of the best products exist in their external value and compliance with industry trends. As a customer, your online and offline purchasing decisions depend entirely on your experience when viewing product pictures, labels and product information. This article explores five basic trends in identifying popular health products on the market.
1. Focus on "no harmful substances label" and pure natural ingredients
For a long time, regulatory agencies have insisted and actively adopted measures to curb the use of potentially unsafe raw materials and stimulants by manufacturers. In addition, the evaluation role of independent third-party testers forces manufacturers to adopt more natural production models and new solutions.
Popular brands rely on the responsibilities of a comprehensive discussion on the labels of health products, completely ignore the addition of complex ingredients, and avoid the use of harmful preservatives or condiments with complex names. A strong case for this involves the brand's ability to comply with FDA regulations. Therefore, popular and high-end brands are scrambling to prevent their health products from containing any of the ingredients listed in the FDA dietary supplement ingredient advisory list.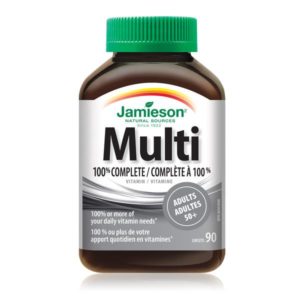 2. Healthy [super foods] are becoming more and more popular
In order to meet the needs of health-conscious consumers, natural health foods are facing a peak in market supply. In order to be healthier when eating snacks and achieve the goals of the weight loss plan, health foods contain a large number of essential vitamins, minerals and other rich nutrients, which can enhance immunity, beauty, and memory.
Safe and healthy food mainly includes natural varieties from vegetable powder, fruits and various nuts (nuts, cashews, hazelnuts, peaches), which is its trend. In recent years, other health foods such as quinoa, kale, sesame and cauliflower have also surged. More importantly, unlike decades ago, ketogenic dieters and vegetarians can now add safe and healthy foods to suit their diet and lifestyle choices.
3. Use sustainable and flexible packaging
Nowadays, modern manufacturers are responsible for the environment and society to consumers in order to influence the market. Some companies even choose organic and food-grade materials to demonstrate their environmental actions. There is no doubt that this trend has led to many positive, packaging and storage features of the brand.
Today, the packaging of popular health care products is shifting from non-recyclable plastic to biodegradable packaging. Customers can also look for more fashionable packaging features, such as easier opening and resealing features, lighter packaging, and longer product shelf life.
4. Customized and personalized packaging
In recent years, manufacturers have made a lot of efforts to make health products more acceptable to consumers. These trends range from customized digital printing to intelligent and personalized product delivery. Although this tradition has evolved from mainstream commercial brands such as Coca-Cola; however, health care product manufacturers such as Persona and Vitamin Shoppe are absorbing the experience of this event to provide consumer-friendly packaging.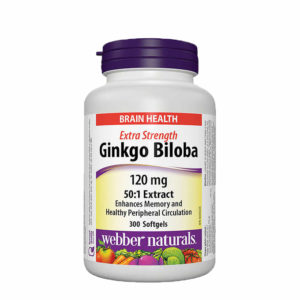 Some manufacturers also deliberately added a variety of colors, fashion designs and gradients to the packaging to attract consumers of different ages.
5. Multiple consumption forms and assimilation options
Manufacturers are now looking for the traditional capsule and liquid form of taking health products from the past. By the way, especially when the tablets are made of natural ingredients that taste good, consumers have never found a good idea to put the tablets in the product.
This explains why manufacturers continue to seek innovation to make product consumption a delicious and interesting experience. Therefore, most health products are healthy candies, gummies and chewable tablets for young consumers. At the same time, some manufacturers consider sublingual consumption, including the use of tinctures. In this way, they believe that these new trends can ensure that health products can be absorbed into the blood faster.
Sources:
https://www.fda.gov/food/dietary-supplement-products-ingredients/dietary-supplement-ingredient-advisory-list